[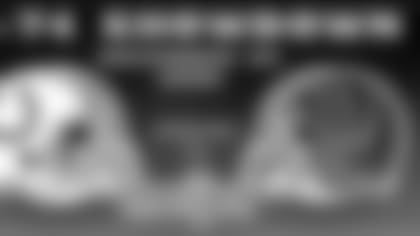 ](http://www.meijer.com/)
Posted: 6:25 p.m.
Bengals-Colts is already taking on a life of its own with more themes than 101 American Lit.
There are the two No. 1 quarterbacks. There is the specter of another 9-0 team coming into Paul Brown Stadium two years and 96 hours to the day the 9-1 Chiefs staggered out. Plus, don't these offensive-minded Bengals with their unloved defense remind you of the Colts of two years ago?
And now it looks like the Nov. 20 game is going to be a gold chip in a tight Coach of the Year stakes race headed currently by the Colts' Tony Dungy and the Bengals' Marvin Lewis, with the Giants' Tom Coughlin closing fast.
"Unless the Colts do something intergalactic, I would think Marvin has got a great shot," says Sports Illustrated's Peter King, one of the 50 voters for the Associated Press award. "It's almost like there should be a larger award than Coach of the Year for Marvin because he does so much. Something like "The Grand Pooh Bah of the Year.'"
**

NFL COACHES OF THE YEAR

**
**Season**
**Coach**
**Team**
**Prior year**
**Winning season**
2004
Marty Schottenheimer
Chargers
4-12
12-4 (Won NFC West)
2003
Bill Belichick
Patriots
9-7
14-2 (Won Super Bowl)
2002
Andy Reid
Eagles
11-5
12-4 (Won NFC East)
2001
Dick Jauron
Bears
5-11
13-3 (Won NFC Central)
2000
Jim Haslett
Saints
3-13
10-6 (Won NFC West)
1999
Dick Vermeil
Rams
4-12
13-3 (Won Super Bowl)
1998
Dan Reeves
Falcons
7-9
14-2 (Won NFC)
1997
Jim Fassel
Giants
6-10
10-5-1 (Won NFC East)
1996
Dom Capers
Panthers
7-9
12-4 (Won NFC West)
1995
Ray Rhodes
Eagles
7-9
10-6 (1-1 as Wild Card)
1994
Bill Parcells
Patriots
5-11
10-6 (Wild Card loss)
1993
Dan Reeves
Giants
6-10
11-5 (1-1 as Wild Card)
1992
Bill Cowher
Steelers
7-9
(Won AFC Central)
1991
Wayne Fontes
Lions
6-10
12-4 (Won NFC Central)
1990
Jimmy Johnson
Cowboys
1-15
7-9 (No playoffs)
1989
Lindy Infante
Packers
4-12
10-6 (No playoffs)
1988
Mike Ditka
Bears
11-4
12-4 (Won NFC Central)
1987
Jim Mora
Saints
7-9
12-3 (Wild Card loss)
1986
Bill Parcells
Giants
10-6
14 -2 (Won Super Bowl)
1985
Mike Ditka
Bears
10-6
15-1 (Won Super Bowl)
1984
Chuck Knox
Seahawks
9-7
12-4 (1-1 as Wild Card)
1983
Joe Gibbs
Redskins
8-1
14-2 (Won NFC)
1982
Joe Gibbs
Redskins
8-8
8-1 (Won Super Bowl)
1981
Bill Walsh
49ers
6-10
13-3 (Won Super Bowl)
1980
Chuck Knox
Bills
7-9
11-5 (Won AFC East)
1979
Jack Pardee
Redskins
8-8
10-6 (No playoffs)
1978
Jack Patera
Seahawks
5-9
9-7 (No playoffs)
1977
Red Miller
Broncos
9-5
12-2 (Won AFC)
1976
Forrest Gregg
Browns
3-11
9-5 (No playoffs)
1975
Ted Marchibroda
Colts
2-12
10-4 (Won AFC East)
1974
Don Coryell
Cardinals
4-9-1
10-4 (Won NFC East)
1973
Chuck Knox
Rams
6-7-1
12-2 (Won NFC West)
1972
Don Shula
Dolphins
10-3-1
14-0 (Won Super Bowl)
1971
George Allen
Redskins
6-8
9-4-1 (NFC Wild Card loss)
**1970**
**Paul Brown**
**Bengals**
**4-9-1**
**8-6 (Won AFC Central)**
But no funny hat here. Coach of the Year it is, and a sampling of King's colleagues who vote on the award show that Dungy, winner of 15 of his last 16 in the regular season, is the leader in the clubhouse with an unbeaten club. Yet Lewis is getting a long look with nine wins in the last 11 games. Especially if the Bengals win the AFC North.
Rick Gosselin of the Dallas Morning News selects Dungy as his coach in his mid-year NFL awards in Thursday's editions, as has Pete Prisco of sportsline.com. But the voters also know both Lewis and Coughlin have non-playoff teams in first place by a half game with half the season left.
"What do all three teams have in common?" Prof. Gosselin quizzes. "Franchise quarterbacks. You have to have them."
"The good news for the Bengals is that the expectations are much higher," says the South Florida Sun-Sentinel's Alex Marvez , who covered the Bengals a decade ago for the Dayton Daily News. "But that might not help Marvin because it's the coaches with teams that don't have the expectations that get the votes."
While the Bengals went 8-8 last year, the Giants were going 6-10, which gives Coughlin a historical edge. Since Paul Brown became the only Cincinnati coach to win the award by taking the 4-9-1 Bengals to the 1970 AFC Central Division title with an 8-6 record, only 11 coaches have won the award with teams that had 8-8 or better records the year before.
"That's the magic act theory," says Dan Pompei of The Sporting News. "Coaches with teams that aren't expected to do well, but end up doing well usually get it. I think Marvin is in a pool with Dungy, Coughlin, Lovie Smith (Bears) and you've got to watch out for Bill Parcells if the Cowboys get hot. I go for the guy who does the best job, and sometimes that is the Magic Act, but not always."
One of the few exceptions to the Magic Act came when Lewis lost a landslide to Patriots coach Bill Belichick in 2003 after Lewis orchestrated the biggest turnaround in the NFL, taking the 2-14 Bengals to 8-8. The voters couldn't ignore Belichick's 14-2 run after a 9-7 season cost the Super Bowl champs the playoffs in 2002.
Which means it's way too early to make anything out. Except one thing. The voters, selected by AP from across the country, agree that it will be a lot closer vote than the one in 2003 with a vote projected to be split among the leading trio.
"If the Colts go undefeated or 14-2, then it's going to be Tony," Prisco says. "If they lose three or four, and the Bengals lose three or four, then, at that point I think it goes to Marvin."
But Prisco, who covered Coughlin when he was the Jaguars beat man in the late 1990s at the Florida Times-Union, says it can't be ignored what he has done in the care and feeding of Eli Manning.
"Even the guys who have covered him took for granted what an offensive wizard the guy is," Prisco says. "He's a great offensive coach, and no one thought the Giants would where they are."
Gosselin says if the Colts even lose one game, Lewis and Coughlin get much more consideration. It would probably come down to who wins a division title between those two.
"What Tony has done with the defense is a lot like what Marvin has done for the whole team," Gosselin says of a once scorned Colts defense that is now ranked higher than its high-powered offense.
Dungy and Lewis, known as two of the nicest guys in the business (at least nationally), have wide popularity among the media. "Everybody loves Tony," Pompei says, and he also says you can't rule out Coughlin's presence in the league's biggest market.
"How many teams that had the chance to hire Marvin are kicking themselves now?" asks Gary Myers of the New York Daily News. "I really felt bad for him after what happened in Tampa Bay. I got to know him a little bit the year the Ravens won the Super Bowl and have stayed in touch here and there. I think we all knew he had the Xs and Os, but you never know when a guy becomes a head coach. And he certainly is a leading candidate for what he's done to bring them back.
"Tony is getting a lot of votes now because they're undefeated. But if they get a few losses, and don't have home-field advantage, then it's going to be an interesting vote. You can't discount what Coughlin has done in two years with what was a bad team while breaking in a quarterback."
There is more than a little irony in next week's coaching matchup. If both Lewis and Dungy are nice guy defensive gurus with high-powered offenses, then how about the fact that Lewis was all set to succeed Dungy in Tampa Bay in 2002 when the rug was rudely pulled away in the 11th hour?
And if Lewis had to wait another excruciating year for a head job, then Dungy has had to overcome the criticism that he was the reason the Bucs never won a Super Bowl even though he had a 56-46 record and was their most successful coach in history.
"They threw him under the bus, but he never said a word," King says of Dungy. "And now he goes out and builds the Colts defense in the mold of the Bucs. ... From the standpoint of building a program, it's Marvin."
So the voters are waiting to see how the second half plays out. Ballots are due at the end of the season. Playoffs don't count. November 20 does.
"He can start by beating the Colts," says Pompei of Lewis's bid to join Paul Brown.