Updated: 4-3-08, 5:15 a.m.
PALM BEACH FLA. - As the NFC coaches gathered for their Wednesday media breakfast on the last day of the NFL's annual meeting, the Bengals got a hard glimpse of what waits for them when the 2008 schedule is released some time in the next two weeks:
That's the record of the NFC East teams that include the 13-3 Cowboys, the Super Bowl champion Giants and a Redskins team that also made the playoffs with that late emotional Sean Taylor run.
"I'm trying to think of an analogy," said Cowboys coach Wade Phillips. "Take the Giants winning it all and we thought it's the best division in football. When the worst team is 8-8, I don't think anybody can compare to that."
The NFC East is the big reason the AFC North winner could very well be 8-8 in '08 after it gets through with the likes of the Bengals, Browns, Steelers and Ravens. If it's not the best division in football, it's certainly the most physical. All four teams finished in the NFL's top 10 defending the rush, and the Giants and Eagles finished in the top 10 running the ball while Redskins running back Clinton Portis finished sixth in the NFL individually.
It got the Giants' Tom Coughlin thinking about a conversation he had with former Redskins coach Joe Gibbs.
"It was right here in these sessions," Coughlin recalled. "He said, 'Man, the only thing I ever worry about is if we were going to have enough guys left the week after we played each other in the division to go ahead and play the rest of the schedule.'
"Just unbelievable football games. Outstanding franchises. Outstanding coaches. Outstanding players. Physical. Physical. A division that really gets after each other."
Coughlin has more than 100 career victories and with 12 more victories the Eagles' Andy Reid joins him while Phillips has a .592 winning percentage with five teams.
Asked if the heated competition is good or bad, Andy Reid of the Eagles could only shrug with "I guess when you look at an 8-8 record, it's bad."
This isn't going to be 2004, when Reid's Eagles were the only team in the division that had a winning record and everybody else was 6-10 in a year the Bengals beat all four teams. In the last game of the season, Reid pulled virtually all of his starters and the Bengals cruised to a victory over their former quarterback, Jeff Blake, playing in place of Donovan McNabb.
McNabb's uncertain status and the surprise appointment of Jim Zorn to be Gibbs' successor in Washington look to be the two big question marks before what looks to be another marquee season.
"Yeah, its physical," Phillips said. "But there are a lot of good players."
Indeed, amid all the smashmouth Cowboys quarterback Tony Romo led the NFC in passing, and teammate Terrell Owens had the most touchdown catches with 15 while Eagles running back Brian Westbrook led with 104 first downs, nearly a third coming on receptions.
Plus, four of the NFC's top five sackers were in the East with DeMarcus Ware and Greg Ellis of the Cowboys, Osi Umenyiora of the Giants and Trent Cole of the Eagles.
"I love the competition," Reid said. "It's one of the top divisions in the league. It's great competition. You better strap it up every week. You better bring your 'A' game. You just better play good football, and part of that is being physical." But Reid has his eyes on the Bengals. His good friend, Marvin Lewis, is a man he talks to fairly regularly, and he noted the hire of long-time Cowboys defensive coordinator Mike Zimmer, a rival he met in 14 games.
"Loves to blitz, loves to blitz," Reid said. "I think with what Marvin is trying to do there that is going to be a good fit."
In classic offseason fashion, the coaches didn't even want to give a thumbnail sketch of their thoughts on the Bengals. Reid came the closest.
"I've got a lot of respect for their head coach," Reid said. "I love the way he handles things. I think he's honest and I know that he will have them ready to play."
NFL DEFERS: Lewis won't waste any time using the NFL head coaches' new option of deferring on the coin toss, which passed Wednesday morning as the NFL annual meetings broke.
"I'd prefer to lose the toss," said Lewis, who also said he'll probably defer on Opening Day. "I'd rather start on defense and have the ball coming out at halftime."
Bengals president Mike Brown actually voted against the new coin toss, largely because he thinks there will initially be confusion among some fans. But he said the fact the rule is also at the college level is helpful.
"I think it's good anytime we have rules that are the same as (in) college," Brown said.
The only proposal that got shot down Wednesday was a re-seeded playoff format that based the teams solely on records. It never reached the floor and was withdrawn when a show of hands showed little support.
"I feel the fans understand and identify with the divisional setup we have now," Brown said. "They feel if we win the division we ought to have a home game. I feel that way. Why reach out for a perfect form of justice that's not attainable anyway?"
Brown and Lewis agree that there is no mechanism that can guarantee teams from resting players or going easy in games that don't matter at the end of the season.
But while Lewis argues a team earns the right with the division title to prepare for the playoffs any way it wishes, Brown thinks the Giants had it right when they went all out in the last game of the regular season against the 15-0 Patriots even though they were already in the postseason.
"I don't know if it can be legislated. I think teams have an obligation to other teams and to the fans that follow us to play all out in all games," Brown said. "Not just at the start or in the middle (of the season), even when it may be advantageous to protect your players or to work to a better draft position." After the Bengals clinched the 2005 AFC North title, they rested their starters in the regular-season finale in Kansas City and got blown out. But Lewis said his team had earned the right to allow him to play guys that hadn't played all year and who might have had to play the next week in the playoffs if somebody got hurt.
And backup quarterback Jon Kitna ended up getting his most work of the year in that game before he was called the next week to replace Carson Palmer in the first series of the Wild Card loss to the Steelers.
Brown said now he hopes the coaches decide "to play our guys" in similar situations.
Lewis and Brown were for the elimination of forceouts after the catch, meaning receivers are either in bounds or out of bounds despite the hit.
"Out of 39,000 plays last year it was 'used' 13 times," Lewis said.
All teams voted for what amounts to a new team conduct policy. In the wake of the Patriots getting heavily fined for videotaping the foes' signals and the 49ers penalized draft picks for tampering, NFL commissioner Roger Goodell pushed through a self-certification system of complying with policies and rules.
"I think it's a good effort to get things straightened out," Brown said. "One (area) is clubs' relationships with agents. We all know there is a lot of communication back and forth. The whole NFL (does it). The rules don't permit. Nobody pays attention to the rules. Maybe this will make them pay attention to the rules. I hope so."
Patriots owner Bob Kraft and Bill Belichick, his head coach, offered apologies to the ownership on Tuesday. Brown called it "a strong apology," and felt it was accepted "wholeheartedly."
"Bill talked the way Bill does. He said he didn't understand the rules and that he made a mistake," Brown said. "Bill is a great coach. Not a good coach. A great coach. I have high, high regard for him. I don't think for a moment any of this advantaged them in a game. ... I have never thought NFL games were in any way determined by this sort of thing."
But Brown backs Goodell's aggressive approach to policing the teams because "the concern is the perception and they want to address it so the public has confidence in what we do," he said.
As Lewis headed back to Cincinnati he said the Bengals are most likely going to use their remaining salary cap to re-sign their own players and aren't in the market for a veteran running back despite the slow rehabs of Kenny Irons and Chris Perry. Irons (ACL) is shelved for the spring. Perry (ankle) is a question mark.
"Rudi (Johnson) is a prideful guy," Lewis said. "Kenny (Watson) got an opportunity and had a very good opportunity. DeDe (Dorsey) is emerging. We've got three guys that should be chomping (at) the bit."
Of course, Chadgate is never far away. As Lewis left his last meeting, reports had him talking to Chad Johnson agent Drew Rosenhaus.
Other items that were passed:
Field goals can be reviewed by instant replay, including kicks that bounce off the uprights. Under the previous system, no field goals could be replayed.
A direct snap from center that goes backward will now be treated as a fumble. Previously, it was ruled a false start.
Eliminating the 5-yard facemask penalty. Now, only the serious facemask will be called (and will be assessed as a 15-yard penalty). The major foul will involve twisting or grabbing the face mask.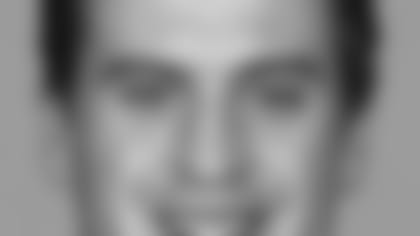 DUNGY DEALS:
Tony Dungy has built his powerhouse in Indianapolis with a concrete foundation of character. Even though the Colts decided not to match the Bengals' three-year, $9 million offer, he puts tight end Ben Utecht in that category.
"That's the hard part of this system. You'd love to keep those guys, but we're set up so you can't," Dungy said after the meetings broke. "We've had guys like (linebacker) David Thornton that left that you hate to see go and you know they're taking talent, but they're also taking a chemistry to the team they go to. I think Ben is going to do exactly that."
As a former Steelers defensive back, Dungy has a working knowledge of Bengals tight ends. In fact, he thinks Utecht is the closest thing to some of the guys he played against at Riverfront.
"I don't know if they've ever had (a stretch-the-field tight end), maybe since (Rodney) Holman and Dan Ross," Dungy said. "Those guys that get down the middle and make big plays as a tight end. He can do that. He can run and he's a big target. He can run and he can run after the catch. He's going to help them offensively."
Dungy smiled as he recalled the excitement in Utecht's voice as he recounted to Dungy where he believes he'll fit. Utecht's old coach believes his understudy role to Pro Bowler Dallas Clark is going to be a major help.
"He's looking forward to playing with Carson (Palmer) and probably get in the same type of deal that Dallas had where you had two great outside receivers and he's going to be the guy that works the middle of the field," Dungy said. "I know he's really looking forward to it.
"He's going to be a really, really good player for Cincinnati. He's an extremely smart guy. He can catch the ball, he runs routes. He had to be the blocking tight end for us, so that part of his game really improved over three years because he was thrust into it. He's a leader. He's a hard worker. We hated to lose him. I'm sure he's going to help them." WARRANT FOR HENRY:
Bengals wide receiver Chris Henry apparently has told police it's a case of mistaken identity. But for the first time since his four arrests in a six-month span two years ago he has been charged with a crime.
Channel 12 out of Cincinnati reported Wednesday that he has been charged with assault and criminal damaging stemming from an incident with a University of Cincinnati freshman Monday night in Clifton Heights.
According to the station, Gregory Meyer claims Henry threw a bottle, shattering his car window and punched him in the face outside his apartment complex.
A year ago NFL commissioner Roger Goodell wrote Henry a letter when he suspended him for the first eight games of the '07 season and told him he had no more second chances.