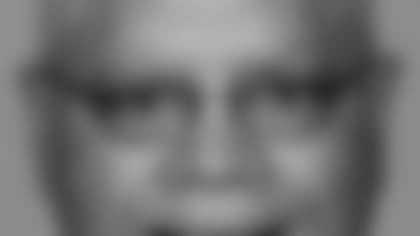 On Tuesday, Marvin Lewis said something that he hasn't said since Rudi Johnson became the Bengals running back in 2004: Johnson may not be able to play Monday night with a sore hamstring.
So Jim Anderson said what he's been saying for the last 24 years as the Bengals running backs coach.
"What does the barber say?" Anderson asked. "He says, 'Next.' He doesn't care if you're No. 2 or No. 3 or what."
Kenny Watson, coming off his most prolific game since his rookie season with 60 yards on nine carries, moves comfortably into the No. 1 role if needed even though he hasn't carried 20 times in an NFL game since he rushed for 110 yards for the 2002 Redskins.
After that, though, all bets are off, and you'd have to say the next tailback in line would be 265-pound fullback Jeremi Johnson and his 43 career carries. That's because the third tailback just arrived Tuesday in the person of DeDe Dorsey, who hasn't practiced for nearly a month and has never carried the ball in an NFL game. Clifton Dawson, here just three weeks, was cut to make room for Dorsey.
"We'll see," Anderson said. "Jeremi is an athletic guy, but you have to see how the week goes. Kenny is a guy that just does his job and what he did Sunday is what he's supposed to do; be ready even though he he's not the guy. The toughest thing to do in the National Football League is to take a mental rep. Even though you don't practice during the week, you still have to take what you see on tape and on the field and visualize yourself doing it."
Right tackle Willie Anderson talked Tuesday about how Jim Anderson has the impeccable reputation around the team for getting the next guy ready. He's been doing it so well that nine of his players have had 100-yard games under his watch.
How long has that been? Dorsey was born in 1984, the year Larry Kinnebrew got the first one in Anderson's first season as coach. No NFL assistant coach has been with a team more consecutive seasons than Anderson.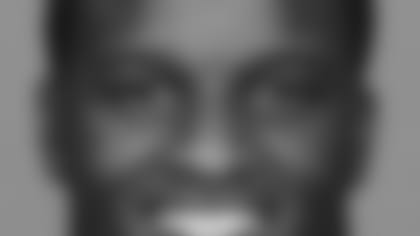 The Bengals told Dorsey last season after his rookie preseason that he needed to work on more things and they wanted to put him on the practice squad to develop him. His running skills that gave him 7.5 yards per 20 carries were obvious, but as a small college player that was originally a cornerback, the club felt Dorsey need to work on other facets of the game, particularly blocking.
"We'll have to evaluate where he is," Anderson said. "I'm sure that now that he's been with an NFL team he's had some chance to develop."
The Colts denied the Bengals putting Dorsey on the practice squad when they picked him up, but even though he was active for 13 regular-season games, three playoff games, and then the Super Bowl, he never carried or caught a ball. Then he got a turf toe injury on his right foot in, of all places, Paul Brown Stadium in the Colts Aug. 31 preseason finale.
He believes it's a big reason he got cut the next day, and has been in Indy rehabbing for the past three and a half weeks. The Bengals think he was dinged in Indy even before the turf toe, which might explain why his numbers with the Colts this preseason didn't approach the numbers here last year.
"I felt like I put in a pretty good campaign, but getting hurt alters some things," Dorsey said. "It might be I fit this offense better. It might fit the way I run. Maybe I'm more comfortable here. I don't know."
But he calls his Super Bowl season in Indy "exciting and unique," and says his ring is "tucked away in a safe place."
The 5-11, 196-pound Dorsey clearly has the speed back qualities of the injured Chris Perry and Kenny Irons, but how close he is to being ready mentally and physically is another story. When he got cut and the Bengals picked up Dawson, they told Dorsey to call when he could run again.
"Being hurt, having turf toe as a speed back is a major deal," Dorsey said. "It slows you down. I'm back to running full speed. I feel I can do it."
He has been cleared medically and the phone call did wonders for him mentally.
"Hope springs again," he said. "There's nothing that can take the place of experience of having played in the NFL for a year. I'm going to come in with more experience and more knowledge than when I first got here."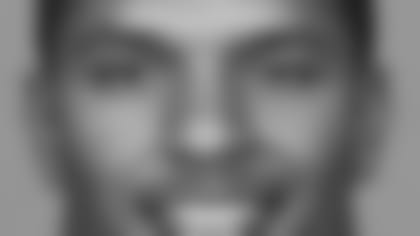 Watson already has the experience of two 100-yard games as a rookie with Washington in 2002, and is convinced he can run 20 times in a game if needed.
"If Rudi can't go, I'll do what I always do and be ready," he said.
Watson couldn't really say why he had so much success in the fourth quarter on a day Johnson had his worst game ever with nine yards on 17 carries Sunday in Seattle. Anderson said, "Every snap is different, sometimes it's just the way the game goes."
Head coach Marvin Lewis felt it was because the Bengals began huddling late instead of going no-huddle.
"The difference was we were calm, and lining up in the huddle and calling plays. That can sometimes be a big difference in our guys up front in being aggressive and attacking, and that seemed to be the biggest difference in the football game," Lewis said. "It's what we were doing offensively, and being able to get a hat on a guy and allow the runner to do his thing.
"He's a little bit different style of runner than Rudi. Things are set up a little differently. Certain runs we do offensively have been set up a little differently than where Rudi's strengths are."
If nothing else, Lewis has his guys trained. They have been instructed not to talk to the media about the no-huddle offense. Asked about run blocking in the no-huddle as opposed to not, Willie Anderson asked innocently, "You mean, we use the no-huddle? What's that?"
If Watson gets his shot, the Bengals do know that the line will try to make him the 10th Jim Anderson back to get a 100-yard game.
It's not a throwaway stat. Anderson has coached a total of 84 100-yard games, when the Bengals have a 56-27 record.
(James Brooks and Stanley Wilson each had 100-yard games in a 1986 win at New England.)