Eifert, a sixth-year player in 2018, has spent all five of his previous NFL seasons with the Bengals. He originally was the team's first-round draft pick out of Notre Dame in 2013. He has played in 41 games with 32 starts, including postseason, and has recorded regular-season career totals of 127 receptions for 1537 yards and 20 touchdowns.
Although back injuries have limited him to just 10 games with three starts the last two seasons, Eifert has proven to be a difference-maker when healthy. He played in 13 games with 12 starts in 2015, when the Bengals posted a 12-4 regular-season record and won the AFC North Division, catching 52 passes for 615 yards and 13 touchdowns. His 13 TDs were the most ever by a Bengals TE, smashing the previous team record of nine, and were one short of the overall NFL lead. He was selected in initial voting for the '15 season Pro Bowl.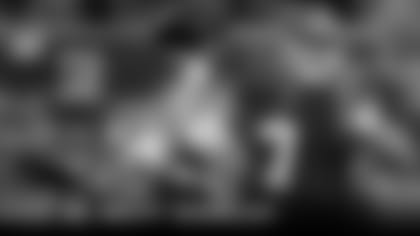 Barkley (6-2, 227) is a sixth-year player in 2018. He has spent time with the Arizona Cardinals (2015 and '17), Chicago Bears ('16) and Philadelphia Eagles ('13-14). He originally was the Eagles' fourth-round draft pick (98th overall) out of Southern California in 2013.
Barkley has played in 11 career games with six starts, completing 159 of 266 passes (59.8 percent) for 1911 yards, eight touchdowns and 18 interceptions. All of his starts occurred in 2016 when he was with the Bears.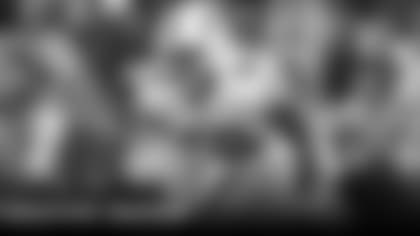 Brown (6-1, 251), a fifth-year player and Cincinnati native (Northwest High School), has played in all 64 regular-season games with 62 starts for the Buffalo Bills since entering the NFL in 2014. He originally was the Bills' third-round draft pick (73rd overall) out of Louisville in 2014.
Brown has started 58 consecutive games for the Bills, dating back to Game 7 of his rookie season. He led the NFL in tackles (144) in 2017, and ranks first in the league in tackles (504) since '14. He led the Bills in tackles in both 2017 and '14 (108), and finished second in each of the '15 (117) and '16 (135) seasons. His other career totals include one sack, seven passes defensed, three INTs (one returned for a TD), two forced fumbles and four fumble recoveries.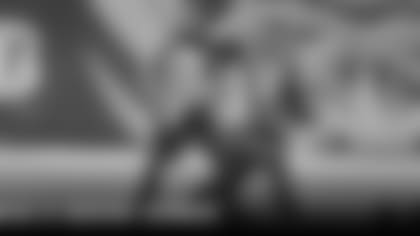 Huber, a 10th-year player in 2018, is a Cincinnati native who has spent all nine of his NFL seasons with the Bengals. Since joining the team as a fifth-round draft pick in 2009, Huber has established a strong presence in the team's record book. He is the team's career leader in both gross punting average (45.2) and net punting average (39.8), as well as total inside-20s (237). He also owns the Bengals' best career ratio for inside-20s to touchbacks (3.7-to-1; 237-59), and he shares the franchise record for longest punt (75 yards).
Particularly proficient at pinning opponents deep in their own territory, 2017 was far and away Huber's best season in that category, notching 32 inside-20s and three touchbacks for a career-best ratio of 10.6-to-1. His previous best ratio was 6.0-to-1 (24-4) in 2012. Also last season, he reset his own team mark for most punting yards in a season (4101; previous mark was 4023 in 2011).
In 2014, Huber was an initial-ballot Pro Bowl selection after re-setting season records he already held for gross average (46.8) and net average (42.1). In addition, he has been a reliable holder on placekicks for his entire Bengals career.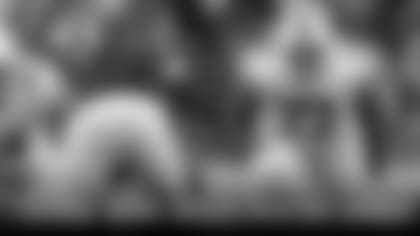 Trade with Bills for OT Cordy Glenn
The Bengals today acquired OT Cordy Glenn and the No. 21 overall selection in the 2018 NFL draft in a trade with the Buffalo Bills for the No. 12 overall pick. Also in the exchange, the Bengals acquired the Bills' No. 158 overall selection in the fifth round while the Bills received the Bengals' No. 187 overall pick in the sixth round. The trade becomes effective at 4 p.m. today, at the start of the new league year.
"The offensive line has been an offseason focus for us," said head coach Marvin Lewis. "We are excited to acquire a player who has been an accomplished starting tackle in the league. Cordy is young and proven, and he's excited about being here."
Glenn (6-6, 345), a seventh-year player in 2018, has spent all of his past six NFL seasons with Buffalo. He originally was the Bills' second-round pick of the 2012 draft (41st overall). He has played in 78 career games with 77 starts. He played in six of the Bills' first eight games last season, logging starts in five of those contests, but foot and ankle injuries limited his playtime and eventually landed him on the Reserve/Injured list on Dec. 15.
The Bengals take over Glenn's existing contract, which runs through the 2020 season.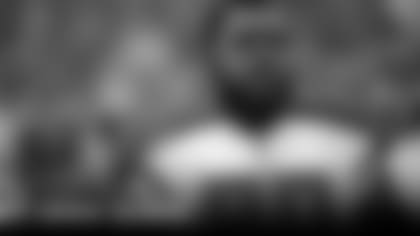 Baker (6-2, 320), a ninth-year player in 2018, played with the Tampa Bay Buccaneers in '17, after spending six seasons ('11-16) with the Washington Redskins and one season each with the Miami Dolphins ('10) and the Denver Broncos ('09). He originally was a college free agent signee out of Hampton University in '09 with the Broncos.
For his career, Baker has played in 93 regular-season games. He has been a regular starter the past four seasons for the Redskins and Buccaneers, with 53 of his 56 regular-season starts coming in that span. His regular-season career totals include 214 tackles (127 solos), 12 sacks, seven passes defensed, five forced fumbles and two fumble recoveries. He also has played in two postseason games (one start), both with the Redskins.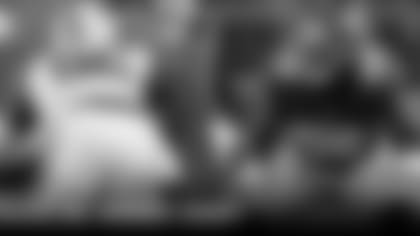 Hart (6-5, 334), a fourth-year player in 2018, has played in a total of 34 games with 21 starts for the N.Y. Giants over the past three seasons, including 10 games with seven starts last season. All of his starts have been at tackle. He originally was a Giants seventh-round draft pick out of Florida State in 2015.
"Bobby is a young player with three years of NFL experience, and he has very good upside and tools," said Bengals head coach Marvin Lewis. "We are excited to add him to the team as we improve our offensive line. The offensive line is a focus area for us, and this is one of various steps we are taking to improve our performance."