Teryl Austin – Defensive Coordinator
Austin comes to Cincinnati from the Detroit Lions, where he served as defensive coordinator since 2014.
"I am excited to add Teryl to our coaching staff as defensive coordinator," said head coach Marvin Lewis. "He is a bright and aggressive coach with a wealth of experience. I look forward to working alongside him to take full advantage of our talented defensive personnel."
 "It's an honor to join the Bengals organization," said Austin. "I look forward to leading an aggressive group of young men and helping them and the team achieve our goals."
Prior to the Lions, Austin spent 10 seasons as a defensive backs coach in the NFL, including stints with the Seattle Seahawks (2003-06), Arizona Cardinals (2007-09) and the Ravens (2011-13). In each of those three stops, he helped his teams pave the way to Super Bowl appearances (Seattle in 2005, Arizona in 2008 and Baltimore in 2012). In 2012, he helped guide the Ravens to a win in Super Bowl XLVII in New Orleans.
Austin's college coaching career dates back to his days as a graduate assistant at Penn State from 1991-92. He has held positions as defensive backs coach at Michigan (1999-2002), Syracuse (1996-98) and Wake Forest (1993-95) and served as defensive coordinator at Florida in 2010.
Frank Pollack – Offensive Line**
Pollack comes to Cincinnati from the Dallas Cowboys, where he was offensive line coach from 2015-17 after being promoted from assistant offensive line coach ('13-14).
Prior to the Cowboys, Pollack spent one season with the Oakland Raiders as offensive line coach (2012) and five seasons with the Houston Texans as assistant offensive line coach ('07-11). Pollack began his coaching career at his alma mater Northern Arizona ('05-06).
Read more on Pollackhere.
Van Pelt comes to Cincinnati from the Green Bay Packers, where he served as quarterbacks coach since 2014. He also coached wide receivers (2015) and running backs ('12-13) during his time at Green Bay.
"I have known Alex for almost 28 years," said Lewis. "I am excited about the quality of teaching expertise he brings to the role and prior experiences from other teams. I look forward to him working closely with Andy Dalton to continue to raise his level of play."
Prior to Green Bay, Van Pelt spent two seasons with the Tampa Bay Buccaneers as quarterbacks coach ('10-11) and four seasons on the offensive coaching staff of the Buffalo Bills ('06-09). Van Pelt started his coaching career in NFL Europe as the Frankfurt Galaxy's quarterbacks coach (2005).
Bicknell comes to Cincinnati from Baylor University, where he was WRs coach in 2017. He has 25 years of professional and collegiate coaching experience.
Bicknell's pro experience includes a total of 10 seasons in the NFL as an offensive assistant coach with Kansas City (2007-09), Buffalo ('10-12), Philadelphia ('13-15) and San Francisco ('16). He also coached eight seasons in NFL Europe with Frankfurt ('98-99), Berlin ('00-03) and Cologne ('04-05). His previous collegiate experience includes seven seasons as an assistant coach at Boston University (1993-97), Temple University (2006) and Baylor ('17).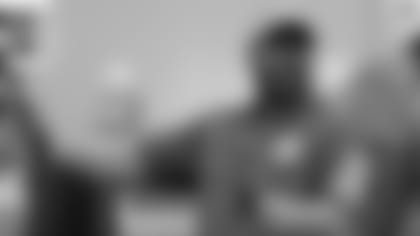 Daronte Jones- Secondary (CBs)
Jones joins the Bengals from the Miami Dolphins, where he was assistant defensive backs coach from 2016-17. His previous collegiate experience includes assistant coaching roles at Wisconsin (2015), Hawaii ('12-14), UCLA (2010), Bowie State ('05-09), Nicholls State (2002) and Lenoir-Rhyne (2001). He also coached defensive backs for the Montreal Alouettes of the Canadian Football League (2011) and served as defensive coordinator at two Louisiana high schools – Jeannerette High School (2004) and Franklin High School (2003).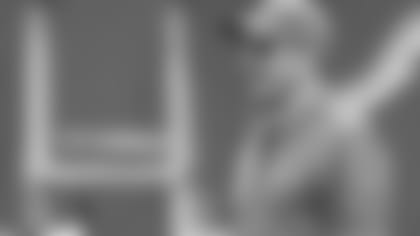 Matt Raich – Defensive Assistant
Raich comes to Cincinnati from the Detroit Lions, where he served as assistant defensive line coach ('16-17), defensive assistant/defensive ends (2015) and defensive quality control (2014). Raich's NFL experience includes six seasons with the Arizona Cardinals as linebackers coach ('09-12) and defensive assistant ('07-08) and five seasons with the Pittsburgh Steelers as offensive assistant ('04-06) and player personnel intern ('02-03). Raich previously held assistant coaching positions at Duquesne (2013), Robert Morris ('00-02; '96-98), Glenville State (1999) and Westminster (Pa.) College ('93-94). He was also the defensive coordinator for the Hildesheim Invaders of the former German Federal League in 1999.