As free agency inches into its second week, the one position that looks headed to the most drastic overhaul on the Bengals defense is the linebackers corps with the departure of free agent Landon Johnson to Carolina.
Rashad Jeanty, the strong-side linebacker, now has the most Bengals backer starts with 22. And when the agent for former Cardinal Darryl Blackstock confirmed a deal Monday, the Bengals indicated they want to stay young there.
Former Bengal Takeo Spikes said Monday he had yet to hear from his old team, but would listen if called.
According to Blackstock's agent, Brad Blank, Marvin Lewis was a key figure in what has been reported as a one-year deal. Blackstock visited Cincinnati last week after going to Cleveland.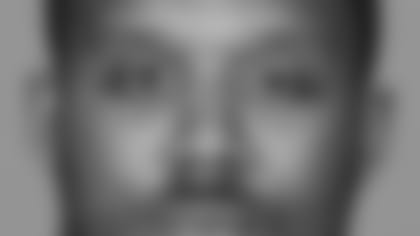 Blank said he got the sense that Blackstock thought he was a better fit in the Bengals scheme than the hybrid 3-4 the Cardinals run. The Bengals look to be running a 4-3 base but with 3-4 variations and Blank said some of the stuff reminded Blackstock of the multiple 3-4 he played in college at Virginia.
"He was impressed by Coach Lewis and what the defensive coaches had to say," Blank said. "It seems like a good fit for him."
Blackstock, a 6-3, 240-pounder, is a college teammate of current Cincinnati middle linebacker Ahmad Brooks. While Brooks played inside at Virginia, Blackstock was an edge rusher for the Cavaliers at outside linebacker before Arizona drafted him in the third round in 2005 after an 11-sack junior season.
As the Bengals did to wide receiver Tab Perry, the Cardinals chose not to tender Blackstock an offer as a restricted free agent, making him an unrestricted free agent. He had 21 tackles and three sacks this past season as a backup strong-side linebacker and nickel pass rusher. He had the Cards' lone sack in the 35-27 victory over the Bengals back on Nov. 18.
Blackstock could get looks at both outside backer spots and as a nickel rusher.
Spikes, 31, released from the Eagles last week for salary cap reasons, is still sticking to his goal of playing 15 years in a career that began in Cincinnati 10 years ago when the Bengals took him No. 13 in the first round of the 1998 draft.
He knows it is not in the Bengals' nature to sign plus 30-year-old linebackers, but he fiercely believes he can and will play somewhere. Since he asked out of Cincinnati before the 2003 season, he has been through a whole other career complete with the Pro Bowl, a torn Achilles and a trade.
"Does a mule have a long face?" Spikes shot back when asked if he thinks he can still start. "I think if you watch film you still see I can make plays. Teams are watching me on film right now.
"I didn't take anything personal when I left. If they called, I'd be willing to listen. Like I've said, I've got a lot of respect for Marvin."
The Eagles and Spikes couldn't work anything out over the $5 million roster bonus he was due this week. The word out of Philly is that defensive coordinator Jim Johnson loves him and wanted to keep him, but the development of younger players made the move palatable.
One Bengal that couldn't help notice that Spikes is free is fellow Auburn product Willie Anderson, the Bengals Pro Bowl right tackle. "I think it shows how much Takeo feels about the organization that he would be interested in coming back," Anderson said. "We know it's a business. It was a business then and it's a business now. We all understand that."
In other developments Monday, Chris Murray, the agent for Colts tight end Ben Utecht, confirmed his client's visit to the Jets after his trip to Cincinnati last Thursday. He said he has talked some numbers with the Bengals but has yet to kick it around with the Jets.
"I know he likes the situation in Cincinnati," Murray said.
Perry visited Green Bay on Monday and is apparently still talking to the Bengals.
Center Alex Stepanovich moved on to Atlanta on Monday after his one-year stint with the Bengals ended. In an odd twist, he joins the man that replaced him at Ohio State, Doug Datish, behind starter Todd McClure. Datish, a sixth-round pick of the Falcons last year, spent last season on injured reserve with a broken hand.
That makes second-year man Dan Santucci the backup center a season after Stepanovich made four starts in place of center Eric Ghiaciuc.
LINEBACKER LOOK (Age on Opening Day)
PRESUMED STARTERS: LOLB Rashad Jeanty, 25, third season; MLB Ahmad Brooks, 24, third season; ROLB Dhani Jones, 30, ninth season.
Backer is the one position that is getting the major overhaul with the departure of Landon Johnson's 53 starts scattered at all positions. Heading into his third season, Jeanty has the most Bengals starts at backer with 22.
Jones appears to be the heir to the all-round Johnson with not only his versatility, but his ability to get young guys like Jeanty, Brooks and Thurman lined up. After arriving off the street in September, Jones made one start at strong and started the last nine games at weak.
Brooks, who turns 24 on Friday, has a lot riding on his shoulders and precious few NFL snaps to get better and established. Since arriving ballyhooed in the third round of the 2006 supplemental draft, he has appeared in just 13 games and played only five quarters last season after tearing his groin.
The club thinks he's going to be OK medically, but Lewis said last month Brooks had to back off his workouts for a week.
X-FACTOR: MLB Odell Thurman, 25, third season.
Two questions. Will Thurman, not on the roster yet, be reinstated by training camp and, if he is, how good will he be after a two-year layoff? He was a gamebreaker his rookie year with five interceptions and four forced fumbles to go along with a team-leading 148 tackles. But he hasn't seen the field since the 2006 training camp because of back-to-back year suspensions stemming from violations of the NFL substance abuse policy.
If he comes back anywhere close to '05 and Brooks asserts his ample talent, the Bengals basically have two first-round picks ages 25 (Thurman) and 24 (Brooks) playing next to each other. And the club could conceivably flip-flop with Brooks in the middle or Thurman at weak, or the other way around.
NEW ARRIVAL: OLB Darryl Blackstock, 25, fourth season.
He had three sacks last season playing behind Calvin Pace in Arizona, but the Cards' version of a hybrid 3-4 didn't exactly fit him as a strong-side backer and nickel rusher. No one really knows what new defensive coordinator Mike Zimmer is concocting out of what appears to be a 4-3 base, but at 6-3, 240-245ish, Blackstock could be a SAM, Will, or rush end here. He's also one of those big linebackers special teams coach Darrin Simmons loves.
OUTSIDE UPSIDE?: OLBs Corey Mays, 24, third season, and Eric Henderson, 25, second season.
Both guys are symbolic of the overwhelming injuries the position suffered last season. Mays didn't arrive off waivers until Oct. 2 and ended up the club's runnerup in special teams coverage. Henderson, who spent all of 2006 on the practice squad, was shelved for '07 when he dislocated his wrist in the second preseason game.
A converted college defensive end, Henderson is seen as a guy that can rush with his hand on the ground as well as play strong or weak.
Mays' lone NFL start came last year at strong but he can also play the other side. But between the two of them, they've only got 20 NFL games.
BACKUP MIKE: MLB Anthony Schlegel, 27, third season.
Schlegel is coming off the most snaps of his career with four starts in 13 games. He's a tough guy that was thrown into the fire when he arrived off waivers eight days before the opener after playing in all four preseason games for the Jets. He may only be a true middle backer, but after Brooks and Thurman, he's the only one if the team dosn't move Jones.
LATE ARRIVAL: OLB Jim Maxwell, 27, fifth year.
Next to Jones, Maxwell has the most years of experience at the position. When he played in the Bengals' last three games last season, it gave him 36 games with four teams. He arrived Nov. 27, but made himself known on special teams with three tackles and a forced fumble against Browns punt returner Josh Cribbs.
OTHERS: If David Pollack decides to play and with the Bengals looking at a 4-3 base, that may move him to defensive end from strong-side backer. The Bengals aren't pursuing Caleb Miller and it's doubtful they'll try to re-up 31-year-old Lemar Marshall after he blew out his Achilles last season.