It's not exactly Paul Revere riding across the Massachusetts countryside to warn of the advancing British regulars before The Shot Heard Round The World. In fact, it's not even Paul Brown calling his shot to form the first Bengals regulars in '68.
Still, it's not only the earliest Bengals.com Media Mock Draft ever, it's also the first one conducted without a head coach. So you might not want to chisel this one in stone. There are some more important things going on in the league. Four teams picking ahead of the Bengals (Cardinals, Jets, Buccaneers and Broncos) had just named their head coach or were in the process of naming one when the call was made, but in typical fashion our panel ignored the distractions and delivered in the clutch.
It may be early. But not that early. Even now it is pretty clear the first round is going to be decidedly defensive.
1.CARDINALS: DE Nick Bosa, Ohio State; Kent Somers, Arizona Republic
With an offensive guru just signed as head coach to get the most out of Josh Rosen, last year' first-round pick, they could do anything here except quarterback. If you don't go for a QB in this spot, you better go for someone that is sacking the QB. Especially one that can join with Chandler Jones to make for an elite tandem. But they need help on the offensive line, too, so they may be open to a trade.
2.49ERS: OLB Josh Allen, Kentucky; Matt Maiocco, NBC Sports Bay Area
The 49ers defense created just seven turnovers all year and that will happen when the pass rush is ranked 23rd in the league generating sacks per pass. Allen would make them quite different there as a speedy edge rusher coming off a 17-sack season in Lexington.
3.JETS: DT Quinnen Williams, Alabama; Rich Cimini, ESPN.com
Barely had the pick been made when Cimini had to scramble to take another call as the Jets ended their coaching search with Adam Gase. One of his first problems is to deal with a defense that finished 25th. Like everyone else they need an edge rusher. But Williams, who has until Monday to declare for the draft, has a chance to be dominant in any scheme and looks to be the best available player. They could also be motivated to trade out of here for more picks after giving up three second-rounders last year to get quarterback Sam Darnold.
4.RAIDERS: DE Clelin Ferrell, Clemson; Jerry McDonald, Oakland Tribune/Bay Area Newspaper
Ferrell has yet to declare for the draft but what else is there to do after a double-digit sack season won him the Ted Hendricks Award as the nation's top D-end in a national championship season? After getting Khalil Mack traded out from under him, old friend Paul Guenther would be all for it since the Raiders finished with 13 sacks and Mack 12.5 for the Bears.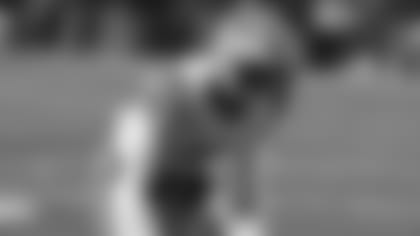 5. BUCCANEERS: CB Greedy Williams, LSU; Rick Stroud, Tampa Bay Times
Even as Stroud picked Williams on Wednesday, former Jets head coach Todd Bowles picked Tampa Bay to work as defensive coordinator under new head coach Bruce Arians. Arians loves to blitz, Bowles is used to designing pressure looks and here's a nice, rangy 6-3 cover guy waiting for them.
6. GIANTS: DE Rashan Gary, Michigan; Mike Eisen, Giants.com
The Giants were third to last in generating sacks per pass and the status of sack leader Olivier Vernon (with seven) is unknown since he's got a high salary cap number with some nicks and turns 29 during the season on a defense that looks like it's about to get an overhaul.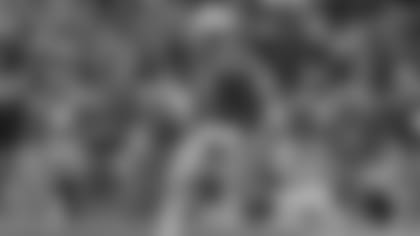 7.JAGUARS: QB Dwayne Haskins, Ohio State; John Oesher, Jaguars.com
How early is all this? Oesher notes the Jags' brass has yet to seriously sit down and huddle about the draft. The sentiment outside the building is the Blake Bortles Era is over and if the draft unfolded like this the public would be tailgating because they don't have to trade up to get Haskins, a current blogging theme in Jagland.
8.LIONS: S Deionte Thompson, Alabama; Mike O'Hara, DetroitLions.com
Thompson is mulling leaving Tuscaloosa early and O'Hara sees a nice fit. The Lions love SEC players and this guy is one of those versatile hitters that can run. With everyone looking for the next Derwin James, this is a guy that could invigorate a defense that had only seven interceptions of its mere 14 takeaways.
9.BILLS: OT Jonah Williams, Alabama; Mark Gaughan, The Buffalo News
The Bills have yet to replace left tackle Cordy Glenn, now heading into his second year with the Bengals. Dion Dawkins has fallen off since a fine rookie season and this pick of Williams, expected to declare for the draft, could allow them to move Dawkins to right tackle. Sure, they were ninth in rushing, but they were also 31st throwing the ball and didn't give franchise QB Josh Allen much help with a No. 21 ranking in sacks per pass.
10. BRONCOS: Duke QB Daniel Jones; Pete Prisco, CBS Sports.com
Until you can solve a problem, keep trying. And this guy has a lot of potential complete with Duke head coach David Cutliffe's admired work with quarterbacks.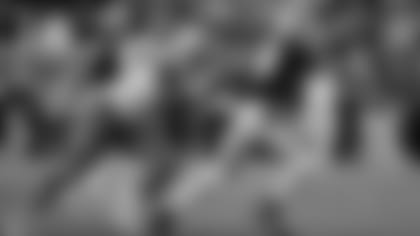 11. BENGALS: Clemson DT Christian Wilkins
Spare the linebacker talk here. This pick has to be a tackle. Offensive or defensive. After a year the Bengals' front seven got gashed during a shocking last-in-the-league season, we waste no time turning to arguably the best defensive player in the national championship game. The 6-3, 312-pound Wilkins is on the rise after a much improved season of six sacks to go with 15 tackles for loss. And he ended with a flourish of four tackles, a half sack, and a tackle for loss in the glare of Monday's bright lights. In Clemson's second-half shutdown of Alabama's record-setting offense, Wilkins was consistently in the backfield on the pass or run.
Is this really too high for him? Scouts, Inc., on ESPN.com rates him the 17th player on its board. But look at the big picture. Isn't he what they covet on and off the field? He's an athletic guy that would be a superb complement next to Pro Bowl tackle Geno Atkins and his selection would celebrate the 25th anniversary of the last time the Bengals took a D-Tackle in the first round when they took Dayton's Dan Wilkinson No. 1 overall.
Wilkins has fewer letters than Wilkinson, but more college experience than Big Daddy. This Bengals regime loves seasoning and production at big schools and Wilkins played 59 games with nearly 2,500 snaps while racking up 16 sacks, 41 tackles for loss and 49 QB pressures. And how about the intangibles? When Wilkins got his degree in communications at the end of 2017, he became Clemson's first scholarship football player to graduate in two-and-a-half years.