GEORGETOWN, Ky. - If you want to find out which kids have a chance to make it and which veterans have a shot at reviving their careers, you'll get a pretty good idea by just watching the punts. The fallout of a preseason pooch or blast can kick well into the season.
Bengals special teams coach Darrin Simmons and cornerback Deltha O'Neal have been there and done that. They certainly don't forget the first night O'Neal returned a punt for the Bengals in a preseason opener.
It was a week shy of four years ago in Tampa "when I got blown up," O'Neal recalled this week of the play that rolled up his ankle and ended up costing him the 2004 regular-season opener.
It also made Simmons, the Bengals special teams coach, gun-shy about using one of the AFC's top returners at the turn of the century as evidenced by his one return the past two seasons.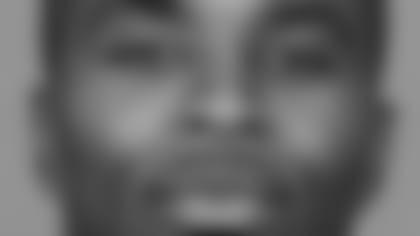 But all that is out the window Monday night in Green Bay when at age 31 O'Neal begins another chapter in his ninth NFL season. He's gone from Pro Bowl cornerback to malcontent on two different teams and now he's a respected elder statesman looking to recapture that open-field magic as the Bengals' current No. 1 returner in front of incumbent Antonio Chatman.
Punt return is just as intriguing with guys like safety Kyries Hebert and wide receiver Marcus Maxwell just some of the guys lining up at gunners, the first players downfield to cover, needing to make plays everywhere to make the roster.
It could determine if Maxwell or Glenn Holt, another gunner, make it at receiver. And if rookie Andre Caldwell proves he can do it, what will that do at receiver? Also in the mix is third cornerback David Jones.
Ask cornerback Ethan Kilmer how big the preseason is. He was able to show he could play gunner as a rookie, but hasn't been able to reclaim it from 2006 because a knee injury knocked him out of all last year and a muscle problem has derailed him the last week and should put him on Monday's inactive list.
Third corner is the job O'Neal had last season, a year that began tough because he wanted a new deal in his fourth year of a five-year contract and he wasn't happy when he didn't get it. Although he didn't attend voluntary workouts, he had a solid year as the third guy.
Now with the 22-year-old Jones taking advantage of O'Neal's absence this spring to move ahead on the depth chart, O'Neal has put the bad feelings behind him.
He doesn't say it's because he's mellowed with age, but he does seem comfortable in his role as a returner first and corner second.
"I've always been in that guy," said O'Neal of the spotlight. "Now I've got to play in the background. I'm enjoying this camp.
"Whatever they tell me to do. I've been to the Pro Bowl. I want to go to the game in Tampa (of all places, site of Super Bowl XLII). I'm just looking to fit in and trying to filter all the information from Coach (new defensive coordinator Mike) Zimmer and Coach (secondary coach Kevin) Coyle."
O'Neal has never not wanted to return punts in Cincinnati. The injury infuriated then-defensive coordinator Leslie Frazier, whose own career as a cornerback was cut short because of an injury on a punt return. But that's not why O'Neal didn't embrace it.
Before he got into Denver coach Mike Shanahan's doghouse and got traded to Cincinnati before the 2004 draft, O'Neal averaged 10.4 yards per punt on 128 returns during four seasons in Denver and was runner up in the AFC as a 2000 rookie.
Consider in the four years since O'Neal has been here and returned just eight punts since he arrived, the Bengals have averaged 6.8 yards on 126 returns.
Naturally, his longest return came in '04 when he whisked right by Shanahan on a 17-yard bolt during the Bengals Monday night win over Denver.
"It's not that I didn't want to do it. I wanted to establish myself more as a corner after what happened in Denver," O'Neal said. "Mike Shanahan said I couldn't play corner and tried to move me to receiver. I just tried to make a mark on playing corner and focused on that." Simmons has always had high regard for O'Neal's abilities and, frankly, can't wait to see if O'Neal still has the v-r-o-o-m Simmons put on his 2000 scouting report when he was coaching in Carolina.
When O'Neal showed up in '04, Simmons showed him where he ranked him in the draft that Denver took him 15th after he set all of the University of California's punt and kick records.
"I had Peter Warrick (the Bengals pick at No. 4) and Deltha one-two for returns," Simmons said. "He's got burst, he's a great athlete and the guy's got unbelievable ball skills."
Asked if he's still got it, Simmons said, "That's why you play the games." O'Neal thinks he does.
"It's instinct. If you've got instinct to react to 30 guys coming at your head," he said. "I'm good, I'm good. I think it's easier than kickoffs and people think I'm crazy. But on a punt if you just make a couple of guys miss, you can get 10-20 yards."
Although Chatman has averaged only 5.6 yards per return on 26 tries as a Bengal, O'Neal says he's learned a lot.
"I'd be honored if they want me to be the returner because I think Antonio is good," O'Neal said. "He sets up like a running back back there and that's what you have to do. You have to have vision like a cornerback and find and pick the holes."
The preseason can be summed up on one play in Friday's practice. Maxwell busted downfield to cover a punt and when he screeched close, O'Neal fumbled it away and Maxwell dove on it.
But O'Neal claimed interference and Simmons said he would check the tape.
"Yeah, it's a good play if it's not interference," Simmons. "But you can't be doing that."
Which is why special teams are such a fine line between aggression and precision. And why it's so important.
"We're thinking 10 yards," said O'Neal, who has a 10.1-yard career average. "That's an extra first down that our offense doesn't have to get. You change a game or blow one open so you're running away."
Punts can change careers, too.
"I always tell the young guys looking to make the team," says Bengals dean Willie Anderson, "make Darrin Simmons your friend."
You can count the vets in there, too.