---
---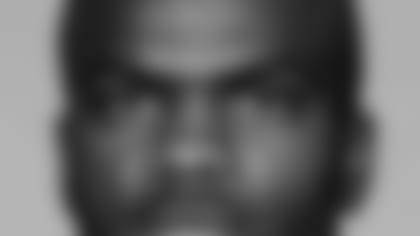 GEORGETOWN, Ky. - Anthony may have just won the Wright to start the regular-season opener in Kansas City. At the very least, the right to start next Sunday night's preseason opener against the Redskins at Paul Brown Stadium.
A lot of things would have to happen between now and Sept. 10 for Wright to get the call in Arrowhead. Carson Palmer wouldn't be able to play, for one, and for the other he'll have to hold on to the job during four preseason games. Palmer reiterated this weekend he probably won't have his coming out until Aug. 28, an ESPN showdown with Brett Favre.
Wright, coming in No. 2 on the depth chart ahead of Doug Johnson at No. 3, seemed to clearly keep his job in Saturday's Mock Game when he rebounded from interceptions on back-to-back throws early in the game to finish with 291 yards on 23-of-33 passing while steering the Black's first-teamers to a 45-30 win over the Orange backups.
Wide receivers Chad Johnson (11-142) and T.J. Houshmandzadeh (7-107) began to click with Wright, the former Ravens backup, as the afternoon went along at sun-splashed Toyota Stadium jammed with an estimated 9,300 to watch the Bengals work in the shell of shoulder pads, helmets, and shorts while not tackling.
"To be able to work with the top wide receivers helps any quarterback," said offensive coordinator Bob Bratkowski. "I think both groups started a little slow, but at the end I felt that the first group did develop a little rhythm and we had some success in the passing game and the running game actually looked a little better."
The only top receiver at Doug Johnson's disposal was Tab Perry, who kept switching jerseys during the day and while he didn't throw any interceptions, Johnson also didn't throw any touchdowns and didn't complete a pass longer than 13 yards to a wideout.
Although Wright was picked off three times, he also had five completions of at least 20 yards that included a 50-yard touchdown pass to Houshmandzadeh. In the last two minutes of the first half, he also took the Black from its own 11 to the Orange 14 and got a 32-yard field goal from Shayne Graham.
"To really get this offense, you need to be here a little while," Wright said. "There's a lot to this offense. The quarterback has a lot to do, but I think I'm catching on pretty fast."
Not Saturday. He threw his fourth pass of the game high to Chad Johnson along the sideline and when Johnson couldn't corral it, cornerback Keiwan Ratliff took the tip 33 yards the other way for a touchdown, courtesy of Wright's inaccuracy and Johnson's drop.
"The more that we did, the more we did get into a rhythm," Wright said. "It's hard going against our defense when they're seeing us every day. Once we got going, everything started to fall into place and that's the offense you're all used to seeing."
On Wright's next pass, he threw a much better ball down the middle, but it bounced off Johnson's hands right to cornerback Patrick Body.
"After those first two interceptions, I told him all I wanted to see was how he responded," said quarterbacks coach Ken Zampese. "And that's exactly what he did when he got the ball back. That was encouraging to see."
On two straight plays, Houshmandzadeh shook loose for 71 yards, the last one coming on a "9" route, a streak down the sideline past Body.
"That was a quick call and the defense busted a coverage," Wright said.
But maybe the most telling play of the day-long evolution was an obscure snap late in the game that netted only eight yards. Chad Johnson lined up against Body and tried to lull him into a mistake with some feints off the line before he suddenly cut to the sideline. As Johnson cut with his back to him, Wright drilled a clothesline to him as he stepped out of bounds with the ball.
Wright, who has 19 regular-season starts and one postseason start in the NFL, says his comfort level with the offense is at 75 percent and after firing the ball around the yard he was able to reiterate he has never played with such a talented offense.
"I've been studying his body motion, his body movement, the way he runs his routes," Wright said of the three-time Pro Bowler Johnson. "I've never had this much talent around me. Now I have to see what I can do next week with this talent."
Bratkowski said it was the first day Wright and Johnson actually were asked to pull together all the elements of practice as far as dealing with changing personnel and changing plays at the line. Wright said he's getting more and more comfortable with the Bengals No Huddle offense.
"It was just like a game. Give me two plays in the huddle and use the best one for that defense," Wright said. "I'm comfortable with the No Huddle offense. Just had a couple of things where our defense understands our calls and that makes it a little bit more difficult. But I'm feeling a lot better now than I was when I first got out here."
Bratkowski said there is no timetable to name a No. 2, although last week would have been nice. In the NFL, earlier is always better.
"When Marvin feels like he has a good grip on it," Bratkowsi said. "We want to make sure we do the right thing. I'm sure we'll talk about it (this weekend), if we need to give it more time or make the decision right away."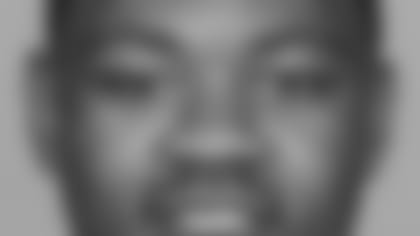 MOCK MASTER:
As cornerback Keiwan Ratliff came off the field Saturday, secondary coach Kevin Coyle teased him about his last big Mock Game. He had been in training camp only a day or two after ending a rookie holdout two years ago and came up with two interceptions and a hamstring pull.
"You didn't pull the hamstring this time," Coyle said and Ratliff had to laugh because 2004 is so long ago.
"I was 195 pounds then and now I'm 183," Ratliff said. "I feel faster and lighter. I'm in a lot better shape and I'm more comfortable and confident. I've got the calls in the back of my mind. I know exactly what it is; I don't have to think about it anymore."
You have to think long and hard about this mega battle for the third cornerback job in the nickel package, which looks to be a foursome of Ratliff, incumbent Rashad Bauman, first-rounder Johnathan Joseph, and a finally healthy Greg Brooks.
Head coach Marvin Lewis says that Bauman is having the best camp of all, but Ratliff, a second-rounder from '04 who led the SEC with nine picks as a senior at Florida, isn't going away. Unlike last year, he doesn't have to worry about also playing safety. Also unlike last year, he knows he's got some serious competition.
"Pressure is what you want," Ratliff said. "If you didn't have pressure, you really wouldn't be motivated."
So when the pressure amped up for Ratliff and Bauman Saturday against what may be the NFL's best 1-2 receiving duo, Ratliff turned it on.
Early in the Mock Game, he was the beneficiary of a Chad drop and high throw from Wright and he was gone 33 yards the other way in a blink for a touchdown.
"He ran a simple curl and he tipped it to me," Ratliff said. "I was just standing right beside him."
Later in the game, Perry ran another curl route but couldn't break free as Ratliff broke on the ball.
"I should have caught it the first time, but it hit my hands and Tab hit my arm down," Ratliff said. "It bounced up and then I tipped it to myself."
It's just the kind of play Coyle preaches daily. Over the past two seasons, the Bengals are tied with Carolina in forcing the most turnovers in the NFL with 80 and last year 23 of them came on interceptions by DBs. Coyle isn't one to shy away from fostering some intramural competition.
"That's one thing DBs don't shy away from," Bauman said.
Over the last two seasons, Bengals cornerback Deltha O'Neal leads the NFL with 14 interceptions. Tory James, the other corner, has the second most interceptions over the last three years with 17 in a tie with Ed Reed and Ty Law, one behind Darren Sharper.
"Keiwan stands out because he was a focal point. They were throwing at him," said defensive coordinator Chuck Bresnahan. "They didn't throw one ball at Rashad. Is that because they were picking on Keiwan or Rashad was doing his job? And then Johnathan is doing a great job. We don't have anybody really lagging behind. We have a few guys who have to pick it up, but nobody has fallen off." POLLACK INJURY:
The frustration was palatable on linebacker David Pollack's face. Although it's doubtful he'll miss as much as three weeks with a hamstring injury from Friday night, he's listed as day-to-day and could be destined to miss the preseason opener for the second straight preseason. Last year he spent six weeks on the sidelines because of a camp holdout and a mid-season sprained knee before missing most of this past spring camps with a foot injury.
"I tried this last year and it didn't work out real well," Pollack said.
In making him day-to-day, head coach Marvin Lewis agreed. "It frustrates him so much as he tries to gain ground he sees that something comes up that slows him again," he said.
It is going to put CFL refugee Rashad Jeanty on the field more as he becomes an even more interesting story. Jeanty is doing this year what Pollack did last year in making the switch from end to linebacker. Pollack got his sacks at Georgia. Jeanty, who had a tackle Saturday, got them in Edmonton.
"Jeanty is learning on the run, but he's athletic and he also has some natural football instincts," Bresnahan said. "He's doing great. His biggest thing now is getting over the (foot) blister. He gets over the blister and gets back to 100 percent and that transition will go even faster. He's a big man who can run."
Caleb Miller, another backer who has been hampered by injuries during his three seasons, moved from backup middle backer to Pollack's spot on the strong side on the first defense and had four tackles. Miller has had a good active camp and Bresnahan said, "He'll be the first one to tell you his weakness right now is getting into playing shape because he's playing a lot of reps. But he's able to run and do some things. ... He's got all the athletic ability in the world."
If anything, the Bengals are flexible at linebacker. Landon Johnson, the starting right outside backer, has played middle and is now going to get some snaps in Pollack's spot. So will Miller, who started Opening Day as a rookie at right outside in 2004 in New York. And Jeanty.
Then there is rookie Ahmad Brooks, who looks anchored in the middle.
"You guys watched the same game I did last night. He's going to make some plays now, and he's going to make them physical," Bresnahan said of Brooks. "That's the fun thing about a big guy like that that can run and be athletic enough to play at the second level. But he has to get into physical shape."
Still, Brooks is looking more and more like a find in the third round of the supplemental draft. After five tackles Friday, he had three more and a sack Saturday.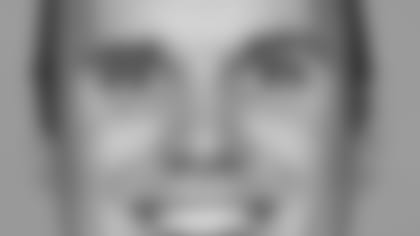 PERFECT GAME LARSON:
What has gotten into punter Kyle Larson? After averaging 57 yards Friday night, he uncorked a 60-yarder Saturday while putting six of his seven kicks inside the 20.
Larson has gotten better late in each of his first two seasons, but has still had a career marked by inconsistency with a 35.5-yard net average.
"Everybody talks about how young our team is but they forget about our punter," Lewis said.
Special teams coach Darrin Simmons has been harping on Larson to make his mechanics more compact.
"He understands technique better," Simmons said. "And after three years in the NFL, the light has finally turned on for him. He started to come on like this in the second half of last season, about five games into the season. He's starting to finally understand and now he's reaping the benefit of it."
SLANTS AND SCREENS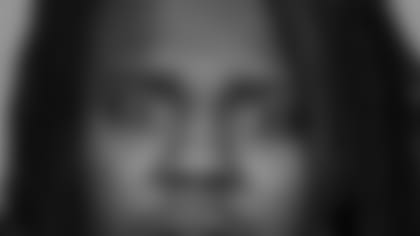 Rookie defensive end Eric Henderson has to have at least a spot on the practice squad. He had two sacks Saturday working against the Bengals' vaunted first offensive line, and one of them was a real keeper when he didn't bite for a run fake, planted his foot in the ground and chased down Wright on a bootleg. Plus, he got dinged Friday night and decided to play through some pain. Two rehab projects out of the Bengals weight room had a terrific weekend that bodes well for the long haul of '06.
Safety Madieu Williams had his heaviest hitting since last fall's left shoulder surgery to repair a torn labrum and came away Saturday smiling. "I grabbed Rudi Johnson with my left shoulder," Williams said of the Friday night intrasquad scrimmage. "Only my left shoulder, and it feels great. Chip Morton."
It was Morton, the Bengals strength coach, that spent extra hours weekly using special exercises that included buying a set of Russian kettle bells.
Speaking of Rudi, the new and improved Rudi is off and running. He's still 218 pounds, but it's now muscled into his shoulders and now that his knee is healthy, he's breaking out of tackles. On Friday, he stepped out of a tackle for a 14-yard gain, something he rarely did last year while playing with torn cartilage for 15 games. On Saturday he got an opening that was sealed on the right side and was able to bolt 22 yards before getting touched. Good call by Lewis trying to explain the injury suffered by rookie burner Bennie Brazellon Friday night. Brazell didn't suit up, but it doesn't figure to be that serious. "For track guys, it's a cramp. A football player would call that a (muscle) pull," Lewis said.