GEORGETOWN, Ky. - When Mike Zimmer showed up as defensive coordinator back in January, he turned the tape on cornerback Johnathan Joseph and shuddered.
The kid didn't have a very good year, he thought, and now we'll never be able to play man-to-man.
Fast forward to the Bengals Mock Game here Saturday at Georgetown College, where Joseph continued his pick-a-day training camp with another interception he took 69 yards for a touchdown that gave the first-string Black team 10 of its points in the 44-22 victory over the reserve White team.
The game is basically touch football in shoulder pads, but that's veritable Super Bowl for receivers and DBs. "I didn't know him and when I watched the tape, I didn't think he played well last year," Zimmer said. "He's playing well now. He's working, he's aggressive, he's tough, he's physical, he's smart. When I first started working with him I knew he had a chance to do some things."
The main thing Zimmer likes his corners to do his cover, and it looks like he's got four of them in the starters, Joseph and Leon Hall, and first two off the bench in David Jones and Deltha O'Neal.
"If your corners need help all the time, then we have to play a different style," Zimmer said. "I prefer to play this way: man-to-man. You cover this guy. Hit the quarterback if you can."
Like Joseph says, the man-to-man coverage allows more pressure on the quarterback and squeezing the pocket on passers that have bedeviled Bengals DBs down through the years. Joseph enjoys the challenge and the approach Zimmer has brought. He's been talking about the in-your-face style for months.
"It's a great responsibility to be on an island," Joseph said. "We had a lot of man last year, but it was a different style, a different approach. From a players' aspect (the change) is night and day ... the whole attitude ... to even jogging off the field. You've got to run his show."
Night and day describes Joseph's game now and his game last year. Last year he was hurt, still limping with a foot stress fracture broken in early June at the mandatory minicamp. Secondary coach Kevin Coyle says Joseph never came close to his rookie form until maybe later in the season.
And he did everything in 2006 but intercept the ball. Somehow he had 19 passes defensed without his first NFL interception, which didn't come until last year, a 42-yard touchdown against the Jets.
"I can't even explain it," Joseph said of the difference in his health.
He has picked the ball all week. He got Carson Palmer on Tuesday by just standing in a zone and on Thursday he took advantage of rookie Jerome Simpson's wrong route to intercept Palmer at the first end-zone pylon.
On Saturday he again picked on a rookie. Receiver Clyde Logan went a little long on his sideline route and Joseph took the throw from backup quarterback Ryan Fitzpatrick and streaked fast enough down the side that he must now hold the Kentucky record in the 69-yard dash.
"My hamstrings are still burning," said Fitzpatrick, who made a game effort to chase Joseph down.
He wasn't helped when Joseph made a severe cut into the middle of the field at about the 20.
"It was a two-minute drill and I've been around for a little bit so I know in a two-minute drill they're either going to work the middle of the field or the outside with time against them to get out-of-bounds," Joseph said. "I didn't think he was going to pursue me like that. He's got good speed for a quarterback. We only had three corners so I was thinking about just jogging in there."
The game, which is basically touch football in shoulder pads and shorts, followed the week's trends. Carson Palmer was efficient on 12-of-16 passing for 126 yards. Wide receiver Antonio Chatman caught another touchdown pass, while rookie safety Corey Lynch made two more big plays.
And both defenses were stingy against the run, allowing the running backs just 41 yards on 19 carries. WILL POWER:
For the first time in a long time, four-time Pro Bowl right tackle Willie Anderson played in the Mock Game less than 24 hours after putting his body through Friday's intrasquad scrimmage.
And, at 33, he said, "It feels like it, but it's all good because I feel like the other 80 guys in camp. It feels nice to be where everybody else in camp is. I'm not where I want to be, but nobody is. We're all working to get there with technique and conditioning."
Anderson's preseasons the past several years have been hampered by injury, as well as sore muscles and feet courtesy of 181 NFL games. But those look to be behind him with no setbacks this week. He worked in at least 30 or so snaps Saturday, not only as Stacy Andrews' backup at right tackle, but also when Andrews moved to right guard.
Anderson chuckles when people seem surprised he's playing so much.
"I proved I could come back last season in the last two games," Anderson said of a season he was limited by a foot injury and then a knee injury. "I didn't get demoted because I played bad football. I'm in this situation because I got hurt and they've got a lot of money in the guy that replaced me, and me. It's a unique situation. We'll see how it plays out."
Anderson said he loved it Saturday because he went through things he hasn't been going through lately until the preseason games, if then.
"It's getting your wind back for the next play," Anderson said. "That's a feeling you get in a preseason game. That's what football shape is all about. Marvin talks about concentrating while you're tired, while you're out of breath. (Playing now) is not new to me. In the long run, I think it will help me."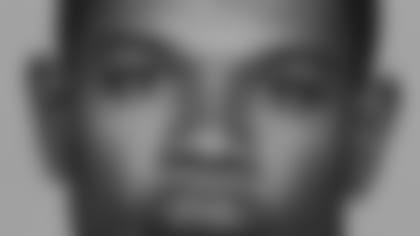 CHATMAN DO:
Carson Palmer sighed, "Finally," after a weekend wide receiver Antonio Chatman made a diving 21-yard touchdown catch on one of his balls and then followed it up Saturday with a leaping 33-yard touchdown catch from Jeff Rowe.
Since coming over from Green Bay in 2006 after a season he caught 49 balls from Brett Favre, Chatman has been better known for his groin problems in his '06 training camp and the hamstring problems of the '07 camp. It got to the point last year where the Bengals released him to adjust their Opening Day roster, and then signed him back the next week.
"I'm just trying to stay healthy; that's about all I'm thinking about," Chatman said.
The 5-9, 185-pound Chatman is the anti-Bengal wideout. Short and slight, but he also knows, "Carson likes me because he knows I'll get open."
With no one taking Chris Henry's No. 3 job by the horns, the hope is that Chatman is ready to step up because the club feels his speed and quickness and his six years of experience make him more dangerous than anyone on the roster.
"We know what we have, it's just he had so many freak injuries like Chris Perry," Palmer said. "You know he can play. You know he can create mismatches."
Which is what Chatman did out of the slot Saturday when he found himself working against Lynch. Lynch, playing a new position as a cornerback/safety in the nickel package for the first time in his life, admitted it was not a good matchup.
"A first-timer against an amazing great receiver," Lynch said. "A little mismatch. I learned a good lesson from it."
Chatman insists, "I can beat pretty much anyone one-on-one. That's my thing. That's what I do."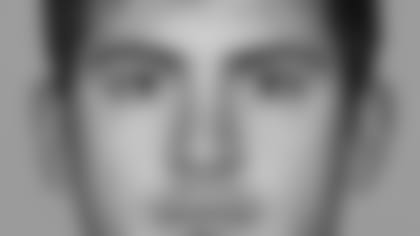 MORE LYNCH:
Lynch was the Rookie of the Weekend. He followed up Friday's end-zone interception of Jordan Palmer with a sack and interception of Carson Palmer on Saturday in sweeping the Palmer brothers. Maybe the most important things are he made those two plays on Carson after he got burned by Chatman and the interception came out of his new hybrid position in nickel.
That may not become a staple because it was an emergency situation with both teams depleted from the positions being split in half and Herana-Daze Jones injured.
There's no question that since the hitting began, Lynch is looking more and more comfortable. He said his transition from Division I Appalachian State "is just as some of the big college guys."
SLANTS AND SCREENS The secret big play on Chatman's TD was running back Chris Perry's big-time pickup of 220-pound safety Kyries Hebert blitzing. Hebert buried Perry, but Perry kept him at bay. Perry rushed five times for eight yards and looked a little leg weary after Friday night's 12 catches. But it was huge he went back-to-back with seemingly no setbacks. After a total weekend crowd estimated in the 13,500 range, Georgetown's attendance is down nearly 50 percent from the last two seasons and there are four easy reasons:
The non-weekend start on Monday, the economy, gas prices, and the lukewarm expectations surrounding the Bengals. The Bengals inactive list during the weekend was longer than the camp schedule, headed by Chad Johnson, T.J. Houshmandzadeh and Rudi Johnson. Chad (ankle) could be back as soon as Monday, but Houshmandzadeh and Rudi may be back in a couple more days with mild hamstring pulls.
Offensive coordinator Bob Bratkowski says the decision has been to err on the side of caution when the rosters were cut to 80 players.
"If there are any long-term risks, we were willing to give up a week of time for three, four, five weeks of a bad hamstring," Bratkowski said. "We're not at a point in time we need to get them back. There's still time." New tight end Ben Utecht caught one ball this weekend, but it was a big one for 19 yards Saturday. Carson Palmer sees more of those coming out of the slot, on the line, and out of backfield as a fullback. All of which Utecht played this weekend at various points.
"We knew he was good; we didn't know he was this good," Palmer said. "You see so many tight ends that can catch but can't block and others than can block all day long but have trouble running routes and catching the ball. With him, he really balances us out on offense because we don't have to disguise anything." Chatman, the only man, it would seem, within 100 miles who has caught a ball from Favre, weighed in on the saga:
"It's a tough situation," Chatman said. "Brett probably retired too early and the Packers wanted to move on. You can see both sides. I think he ought to end up back with the Packers. Offensive line coach Paul Alexander, the assistant head coach, stood in for Marvin Lewis for much of the game.
"It's like a Broadway show. It's the dress rehearsal and we're ready to go the next time out," Alexander said. "We've still got a lot of work, but we're about where we should be at this point in training camp."
Lewis, out of town for personal reasons, showed up on the field late in the third quarter. He gave his players the next 24 hours off. One camp trend held up Saturday. Both defenses were stingy against the run, allowing the running backs just 41 yards on 19 carries.