Not Corey Dillon and his single-game NFL rushing record.
Not James Brooks and his four Pro Bowls.
Not Rudi Johnson and his back-to-back single-season team records.
Not Essex Johnson, the best Bengals back you never saw at 4.5 yards per rush during the first eight seasons of the franchise despite a bad knee injury. Not Ickey Woods, the one you know with those two bad knee injuries that prevented him from repeating that rookie season of 15 touchdowns.
None of them did what second-year running back Joe Mixon is on the verge of doing in Pittsburgh in Sunday's finale (1 p.m.-Cincinnati's Channel 12) against the Steelers.
Secure a rushing championship.
But Paul Robinson did in the last days of the American Football League during the Bengals' first year of life when a fellow rookie trying to get the hang of playing tight end named Bob Trumpy and the outside run called "28," helped pave the way.
Was there ever a longer shot rookie on a more improbable first-year team of never-were veterans and not-a-chance kids than Paul Harvey Robinson with the 1968 expansion Bengals? For Robinson, football was a fleeting afterthought thanks to a high school injury that turned into one last shot to get a college degree. For founder Paul Brown, the Bengals were one last shot at redemption. For one flickering season 50 years ago, it turned out to be a 1,000-yard match and a literal made-for-the-big-screen fantasy.
Robinson started 1968 thinking about going into the Air Force. He started 1969 attending a banquet in Hollywood, where the Jets' Joe Willie Namath beat him out for AFL MVP. In between he whirred to a speedy 1,023 yards to become the first man since the Depression and Beattie Feathers to rush for 1,000 yards and win a league rushing title straight out of college.  Not even the great Jim Brown playing for Paul Brown in Cleveland in 1957 did that coming out of Syracuse.
 "You know what son?" is how Robinson can still hear Brown in that first meeting. And he can still see him across the room "analyzing me."
As Mixon is going through his last practices of the season  with a 91-yard lead over Browns rookie running back Nick Chubb, Robinson is back in his native Arizona recalling the first time Brown met him and told him why he had made him the 82nd pick in the country in the third round. 82? That was two more carries he had in his entire career at the University of Arizona.
Robinson and his new wife didn't have the money to make the trip, but suddenly they were at the top of Cincinnati's Hilton Netherland Plaza looking down at the traffic that looked like 'toy cars," and tossing around $1,000 in cash with joy, the most money either of them had ever seen.
"We just looked at you and see raw talent in you," Brown is telling him. "If you listen to me, we can make something out of you."
 "We've seen him on TV. He's a legend," Robinson says. "And he's telling me this and I played one year of college football?
"I owe him a lot. He changed my life … It shows you what a genius he was."
Before all this, Robinson, poor and determined, had his life all figured out. The third youngest of 12 in a cotton farming family in Marana, Ariz., his plan was to be the first Robinson to get a college degree. Then he would join the Air Force for 20 years and leave for a job in the civilian ranks before retiring with two pensions, "So I could just kick back and see the world."
But the play kept changing. When he went to Eastern Arizona Junior College and played basketball, interspersing it with track, he became the only one from Eastern to go to nationals in the intermediate hurdles and that earned him a track scholarship to the University of Arizona.
When he needed another year to get his degree, he went to the football coach seeking the only way he could do it. Another scholarship. When he was told he'd get it if he made the team, Robinson didn't care he ended up being a backup returning punts and kicks. He made it and he got his degree.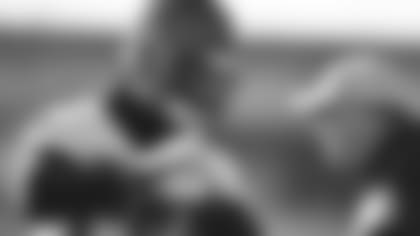 "That's all I wanted," Robinson says. "There were 5,000 graduated and I was 4,999th and I graduated that year."
But a funny thing happened on the way to a physical education major and a business minor. There were injuries and Robinson ended up carrying 80 times for 306 yards. He didn't score a touchdown. He carried only once for zero yards in Arizona's huge upset of Ohio State in the '67 opener. But someone somewhere saw the 6-0, 198-pounder run.
"I don't know who saw me or where," Robinson says.
But there is Paul Brown sitting across from him and telling him he is going to give him a $15,000 bonus and a $15,000 salary. And he was worried about getting back to Arizona?
"I asked him if he could give me a check for $14,000 and $1,000 in cash," Robinson says. "He said, 'We can do that.'"
That's how Robinson's father ended up out of the cotton fields and in a new house in Tucson. And how the newlyweds ended up on top of Cincinnati watching the money float through the room. It was a bit more comfortable than a few months later at Wilmington College at the Bengals' first training camp, where Robinson went through more roommates than Oscar Madison.
Every few days at 6 a.m. there'd be a knock at the door with the latest pink slip. "Paul Brown wants to see you," the man would say. "Bring your playbook." The man never asked for Robinson, especially after what he calls a "little Blue-Gray Game," that must have been an all-out scrimmage and Robinson can still see that, too, near the end of the workout and Paul Brown saying, 'Robinson get in there."
"I studied my playbook," Robinson says. "I had a good gain on the first one and then on the next one I went for something like 30. They didn't understand. They thought it was talent. But I was scared. It was all instincts."
After the scrimmage the writers descended on Robinson and fired out the obvious questions. "Who are you and where are you from?" The nickname soon surfaced with a nod to his Arizona roots.
Long before A.J. Green wore No. 18 and got the nickname "Dream," from his teammates, Robinson's No. 18 was dubbed "The Cactus Comet," by the writers.
"When I saw you guys come around," Robinson says, "I was thinking, 'This can be done.'"
It was done with the help of Brown's conservative approach to protect the psyche of his young team. He knew they were overmatched and he ran the clock to make sure they stayed in games. Robinson ran it a league-leading 238 times for 1,023 yards, 46 more attempts than the runner-up, Chiefs fullback Robert Holmes and his 866 yards. A different time? Another fullback, the Raiders' Hewritt Dixon, had the second most carries with 206 on the way to 865 yards.
But using Robinson was a smart play for a rookie team that couldn't find a consistent quarterback because he produced. His eight touchdowns led the league. His 4.3 yards per carry led everyone with at least 175 carries. Their three wins impressed the pros.
Robinson can't remember a battle cry to get him 1,000 yards, but last year Bob Johnson, the No. 1 pick and rookie center, recalled how the blocking of Trumpy, best known as a game-breaking receiver, helped Robinson's speed on the perimeter on that last play in Brown's 20 running series dubbed "28."
"The block that should not be able to be made is the tight end because the halfback is running from the back side and going all the way across the backfield," Johnson said. "There's no deception other than the fullback filling. You've got to stay on that outside linebacker. Trumpy did. You couldn't run that play today because you don't have the tight ends to stay with people like that. It takes too long to develop."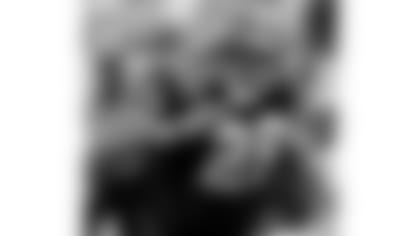 It turned out the Cactus Comet was the Marana Meteor. Robinson hurt his knee training in the next offseason and says he could never get it right. Essex Johnson took on a more prominent role as Robinson struggled to 3.1 yards per carry the next season and by mid-season 1972 the Bengals traded him to AFC Central rival Houston. He left after the next year, won a World League ring with Birmingham and when he tried to return to the NFL he was cut by head coach Bart Starr in Green Bay.
"What I love about him," says Robinson of Paul Brown, "is even though he knew I was hurt, he kept me around for four more years. I owe a great debt to Paul Brown. I was all screwed up and he still let me stay those four years."
The old plan didn't work out. But Robinson, 74, is glad it didn't.
"How many guys get six years?" Robinson asks of his pro career. "I do wonder about the injury. Imagine if I kept up my rookie year status.
"I get asked for my autograph," Robinson says. "I tell them, don't believe me. Google 'Paul Robinson, Cincinnati Bengals.' What makes me cool is it comes right up. It's right there."
He returned to live in Safford, Ariz., where he played junior college basketball, and worked as a safety director for a construction company. Then he moved to the Graham County juvenile probation department to work with troubled kids.
He's retired, but he still gets letters from grateful children he helped get back on track. He also gets apologetic letters from prison, but he says, "I get more good letters than bad letters," and always gets a kick out of meeting the grandkids and knowing he helped make a generational difference.
At the moment he's waiting for his new home to be finished. Two years ago his old one was destroyed in a storm that produced golf balls of hail that covered six to ten inches in some pockets of the Safford area. He's patiently waiting in a motel.
"We're fine. Insurance took care of it," Robinson says. "We just want it to be right."
But 50 years ago, he was a young man in a hurry and got it pretty right then, too.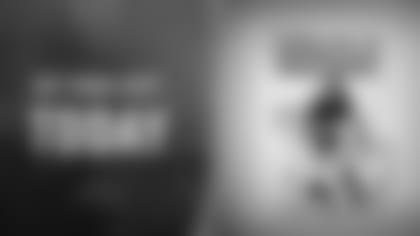 Now through December 31, save 30 percent on "This Day in Bengals History" when you purchase the book at the Bengals Pro Shop or online at Bengals.com/Book.