INDIANAPOLIS - The Bengals have gone 11 straight quarters without a touchdown, two straight games without a touchdown for the first time in eight years, and in the process have scored their third fewest points in back-to-back games in history with six.
And if you want to know why, take a look at the seminal play. Fullback Dan Coats' dropped pass on the goal line with 6:11 left in the first half would have tied the game at seven instead of settling for a 19-yard field goal that cut it to 7-3.
It's a play that has roots in the spring.
"I was just telling the football team, 'Today you witnessed what happens when you have opportunities and kind of let them go by the wayside,' " said head coach Marvin Lewis. "You don't get some points out there on the first two drives of the first half where the ball was right on the edge of scoring position, whether it be an opportunity to kick the field goal or touchdowns."
Quarterback Ryan Fitzpatrick's two-yard pass should have been thrown to fullback Jeremi Johnson, a nimble big man who had made some nifty plays in the passing game in five previous seasons. But, as usual, he showed up more big than nimble in the spring with another weight problem. The club got burned when Johnson suffered a season-ending knee injury days before the opener and it was too late for an answer on the waiver wire. They had to turn to Coats, an energetic, smart second-year backup tight end learning the ropes. But he had never played fullback until this past spring.
And now you can add "stand-up guy."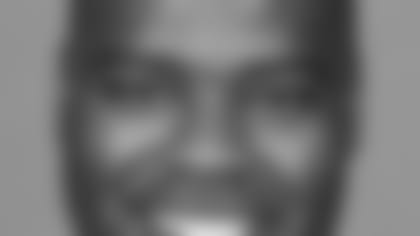 "Ryan did everything he was supposed to do. I've got to catch it. I don't know what to say," said Coats, who said he caught it every time in practice. "I've got to make the play. The team put it on me. I let them down, so I've got to catch it the next time. I did everything right but catch the ball."
On third-and-2 from the 2, the Bengals unbuttoned their shirt a little bit in a year they are getting banged for their lack of ingenuity. They put defensive tackle Domata Peko as a wingback lined up just slightly behind tight Reggie Kelly with Coats as the fullback in front of running back Cedric Benson. Also in the game as an eligible receiver was rookie center Andrew Crummey, who didn't get here until Oct. 21 from the Washington practice squad and was pressed into service on this play because of the injury to left tackle Levi Jones.
With Peko going in motion, the Bengals guessed right and the Colts figured Benson was going to follow his block. Fitzpatrick faked to Benson, rolled right and there was Coats running on the goal line open in front of a defender that didn't have position. Coats had to reach slightly, but it was a good throw on the run and Coats let it bounce off his thigh.
"It was neat because it was unexpected," Coats said. "It was there. I was open. Everything went right except for the part that was the most important. It was a good matchup. Ryan had pressure in his face and still made a good throw."
The loss of Jeremi Johnson could also be reflected in the running game, where Benson chopped out 3.6 yards per carry on 16 rushes. It's not the entire answer, but the Bengals had trouble getting bodies on the quicksilver Colts defenders when they tried inside the tackles against a smallish defensive front. Pro Bowl safety Bob Sanders (eight tackles) and linebacker Freddy Keiaho (seven with a tackle for a loss) were too slippery in the isolation plays to get anything going.
Lewis defended Fitzpatrick for his two interceptions, which he put on rookie receiver Jerome Simpson and wide receiver Chris Henry. Both were by cornerback Kelvin Hayden, the last one against Henry going for an 85-yard touchdown and the second longest interception return ever against the Bengals. Only Ravens safety Chad Williams' 98-yarder for a touchdown against Jon Kitna on Dec. 1, 2002 at Paul Brown Stadium was longer.
Simpson said he didn't stop on a slant over the middle on Hayden's killing interception that came in a 7-3 game with a minute left in the half and put the Colts in the red zone for a 14-3 lead at the half.
"It's my fault, I guess," said Simpson, who didn't seem very convinced. "The dude jumped the route. He read it perfectly but it's my fault."
Henry looked like he kept going on a route Fitzpatrick threw shorter.
Those two receivers aren't playing like it was drawn up, either. Since he lost about a month with an ankle injury and he plays Chad Ocho Cinco's X spot, Simpson is playing catch up. Meanwhile, the big play Henry's 10.6 yards per just 12 catches indicates he hasn't been able to recover from not starting his season until October.