The Bengals put their second middle linebacker on season-ending injured reserve in as many weeks Tuesday when Caleb Miller was put down with the back problem that has sidelined him since Sept. 23.
He was replaced on the roster with linebacker Roy Manning, a third-year player making his fifth NFL stop. The Bengals picked up the 6-2, 245-pound Manning on waivers after the Jaguars released him to make room for defensive tackle Marcus Stroud.
The Bengals are trying to add some youth to the backer spot so the regulars can get off the field on special teams. Miller becomes the fifth starting backer declared out for the season, joining David Pollack, Odell Thurman, Lemar Marshall and Ahmad Books.
Miller's future with the Bengals is in doubt as he heads into free agency after three of his four seasons have been marred by injury. A third-round pick in 2004, Miller missed nine games in 2005 after suffering injuries to both ankles during his rookie year. When healthy last year, he played in every game and in two of his seven starts he had a 16-tackle game against New Orleans and a 15-tackle game against the Patriots.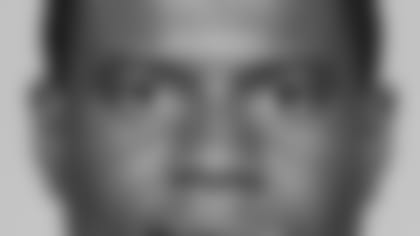 Manning, a college free agent out of Michigan, played 15 games with the Packers in 2005 and played in one game with Houston in 2006 before ending the season on Buffalo's roster.
He opened '07 with Buffalo and went to Jacksonville during the preseason. Manning had a 27-yard interception return for a touchdown in the Jaguars' preseason finale against Washington. He was re-signed by Jacksonville last week, and was inactive for the Jaguars' game last Sunday at Tennessee.
Manning played in Green Bay and Jacksonville for a coach the Bengals respect in former defensive coordinator Mark Duffner.