Updated: 11-9-07, 6:25 a.m.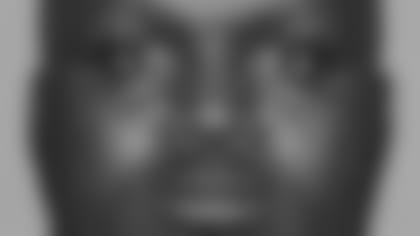 You can talk to 53 players and get 53 different takes on that dreaded symbol of a struggling season known as "The Players Only Meeting." After the Bengals held one this past Monday, they seem to be waiting to see what happens in Baltimore to judge it.
"It's not the first one," said left tackle Levi Jones. "We had one after the second or third loss. I think this one went well, but you don't know how people are going to respond. When do you reach a certain point that some guys aren't listening?"
The captains, Carson Palmer on offense and John Thornton on defense, lead what could be called an informal Elders Council that often meets with head coach Marvin Lewis to discuss locker room issues. The captains didn't want to elaborate on what was said Monday, but Palmer said it wasn't so formal that there was someone leading the discussion.
"It wasn't like that," he said. "It was a private thing just between our team and I think it was a good idea. A good meeting. It came at a good time and things were said and guys were able to get some things off their chests."
Bryan Robinson, the 11-year defensive end who has seen it all, said he enjoyed the give and take that included a rookie, practice squad players, and himself among 10 players that took the floor. Robinson said he talked about showing up in the right frame of mind and focusing on finishing strong, which, he noted, hasn't happened the last two years and cost the Bengals the playoffs last season.
"We didn't want guys coming to work Wednesday with the woe-is-me mentality. We didn't want to see that. I didn't want to see that," Robinson said. "If you feel that way, then don't come in here. No one has come out and said the Bengals are eliminated. We can do the math. Hell, 9-7 could get us (in the playoffs)."
Robinson said the players took a look at the remaining schedule hanging in the team room and asked the rhetorical question, "What teams can't we beat?" The guys in the room have won in Pittsburgh and Baltimore and done well against NFC teams, so their answer was obvious.
"As far as our record, we (stink); we know that," Robinson said. "Let's right the ship ... let's finish strong and then everything wrote about us in the first half will disappear."
Jones says sometimes he wonders if such meetings are just preaching to the choir.
"The guys that care are going to listen and the guys that don't are going to blow it off," Jones said. "The difference between winning teams and losing teams is you've got more people that care and less that are going to blow it off. We'll see how we respond and prepare for this week."
In a week Jones happily welcomed back Chris Henry to the offense, Jones said the club continues to battle the distraction game.
"There are still a lot of things going on like suspensions that can take the focus off," he said.
Robinson, who has been there and done that in the NFL, felt good about it:
"It's the only time you can really listen to everybody," he said. CHAD STILL READY:
When the Bengals went back to work Thursday, Chad Johnson (neck) didn't practice after working limited Wednesday but indications are he'll play Sunday.
After missing Wednesday's practice to rest his sore knee, wide receiver T.J. Houshmandzadeh was dressed and back at practice.
Also not dressed for Thursday's practice were cornerback Deltha O'Neal, linebacker Anthony Schlegel, defensive tackle John Thornton, tight end Reggie Kelly and safety Herana-Daze Jones. Linebacker Caleb Miller was not dressed but he did go through some warmup drills with the rest of his teammates.
The Ravens' leading sacker, linebacker Terrell Suggs (knee) didn't practice Thursday. Cornerback Chris McAlister (knee), safety Ed Reed (head/neck), tight end Todd Heap (thigh) and punt returner Yamon Figurs (knee) were again limited.