The assumption is that Sunday's game (1 p.m.-Cincinnati's Channel 19) is Marvin Lewis' last at Paul Brown Stadium as head coach of the Bengals. If that isn't distracting enough the 5-9 Bengals are trying to fend off 8-6 Detroit as the Lions sniff for the playoffs with a decimated roster that has 10 players on injured reserve, no starting tackles and linebackers,  and another handful that are limping and may not play.
The Bengals.com Media Roundtable is adopting the Marv Game Face in his home finale and also showing absolutely no emotion in a unanimous call for a Lions rout. It's a veteran-laden table that has seen it all, anyway.
Mike O'Hara has covered every Lions head coach since Tommy Hudspeth in 1977 and Chris Mortensen is the only sportswriter that has won journalism's prestigious George Polk Award since Red Smith in 1951, which was the year Red probably crafted a column on Browns head coach Paul Brown.
Richard Skinner stalked the Bengals of 21 years ago for The Cincinnati Post when Bengals president Mike Brown made his only in-season coaching change and wished Dave Shula well. Paul Dehner, Jr., was right out of college when Lewis got the job in the pre-multimedia age of 2003, but he's chronicled all things Lewis from video  (Beyond The Stripes) to podcasts (with The Enquirer's Jim Owczarski) to  news and notes with "The Morning Walkthrough."
Let's go around The Table:
Mike O'Hara, contributing columnist, detroitlions.com
I like the Lions big and the reason is they have everything to play for and every reason to want to play. I just don't see any reason the way the Bengals have played lately that is going to change.
The Lions are a tough matchup for a defense that is banged up. They've got good pass receivers. Wide receiver Marvin Jones Jr., leads the league in yards per catch. Golden Tate leads the league in yards after the catch. Kenny Golladay leads rookies in yards per catch. You've got Theo Riddick out of the backfield with some competent tight ends and they can spread the ball around. And Lions quarterback Matthew Stafford's great. Not good. Great. Riddick has a great feel for the game and he's been playing with Stafford long enough that they can read each other. Lions, 37-13
Chris Mortensen, ESPN NFL insider
The Lions are still in the play-off hunt and the Bengals aren't. The Bengals are too wounded and even if they weren't I'd probably take Detroit. Stafford's great. They still don't run the ball with as much effectiveness as they need to do. The Bengals defensive line could probably give them some problems. But Stafford is an A-lister. There's a reason he's made that much money.  Lions, 27-20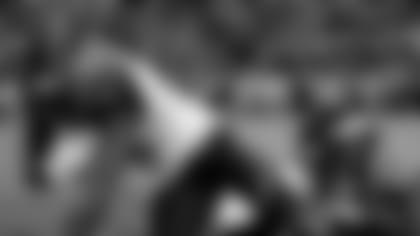 Who gets 1,000 yadrs first? A.J. Green (980) or Marvin Lewis Jones (970)?
Richard Skinner, Cincinnati's Local 12, sports digital columnist.
You're looking at a Bengals offensive line with a guard playing tackle and a guy you just signed off the street after you cut him playing your other tackle. It doesn't probably bode well and 17 points are probably generous based on what you've had the last two weeks.
All the signs point to another blow-out loss. The crowd probably won't help the situation. You'll have a lot of booing very quickly at the first sign of things going badly. Whatever buzz is going to be negative and understandably so. You have to deal with what is probably a hostile crowd in your own stadium. I'm going to give them a special teams touchdown. Lions, 27-17
Paul Dehner Jr., Bengals/NFL beat, The Cincinnati Enquirer
I've seen nothing in the last two weeks that makes me think the Bengals are going to summon something different. The only difference is that this week they're more banged up and one week closer to the end of the season and that doesn't bode well. Plus, the Lions have everything to play for at 8-6 and not eliminated from the playoffs. Lions, 26-6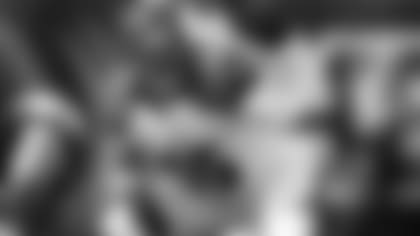 Clint Boling may be making Sunday's calls at left tackle.
With all due respect to the esteemed Table, they haven't computed into their calls what a crazy, significant day Christmas Eve has been in Bengaldom.
It all started on Dec. 24, 1983 when Super Bowl head coach Forrest Gregg bolted to take the job in Green Bay. Then eight years later in an even more stunning move head coach Sam Wyche no longer coached the club after a morning meeting with Bengals president Mike Brown in which he either resigned or was fired.
And then the games. In 1994 and 1995 the Bengals came back from huge deficits at Riverfront Stadium to win on Doug Pelfrey's last-play field goals. In '94 he became the only man in history to kick two field goals in the last three seconds to win a game when they beat the Eagles. In 2011 at PBS Bengals wide receiver Jerome Simpson vaulted into highlights immortality when he leaped over a standing defender and landed on both feet in the end zone as the Bengals shocked the world and won their ninth game in the first year of Green-Dalton. And there was Santa's lump of coal in 2006 in Denver when a win would have put them in the postseason and they were 40 seconds away from overtime but a bad snap on the extra point devastated them. They stayed home that year.
So don't think it's going to go by script.   
OK, OK. After watching Mitchell Trubisky and Case Keenum sift them for a 115.7 passer rating against their decimated defense in the last two weeks, what do you think Matthew Stafford is going to do against them?
Only Tom Brady and Drew Brees have a higher passer rating than his 99 and he's taking dead aim against a defense that has had no answers in the middle of the field since WILL linebacker Vontaze Burfict exited with six minutes left in the game against Pittsburgh with a concussion.
Since then the Bengals have allowed 87 points in 126 minutes and they're trying to stave off some hellacious history not seen in this century. The Bengals haven't allowed 30 points in three straight games since 1999 and haven't lost three straight by at least 24 points also since '99. They are also trying to avoid a fourth straight loss, a number they've hit just once in the seven seasons of Green-Dalton.
Burfict returned to practice this week, but since his first day full was Friday that may not be enough to get him back in the lineup in time for Sunday
They're hoping their rookie linebackers can get squared away in time to face Riddick after the Vikings running backs caught nine balls for 139 yards last week. Basically untouched. Riddick is fourth on the team with 409 yards receiving and is ranked seventh by profootbalfocus.com when it comes to backs and their yards per route. Stafford can also challenge the middle of the field with his third –leading receiver in tight end Eric Ebron.
Plus, old friend Marvin Lewis Jones Jr., apparently has an axe to grind and he's swinging a pretty good mallet with 18 yards per catch that leads the NFL. Jones declined to do a conference call with the Cincinnati media and no doubt plans to talk on the field.
But the biggest challenge just may be on offense without two starting tackles. The leading option is kicking out left guard Clint Boling for his first NFL start at left tackle and filling in with Alex Redmond or Christian Westerman at left guard for their first NFL start while Eric Winston is expected to makes his 126th NFL start at right tackle.
The tough thing is they've scored all of one TD the last two games with the first group. Last Sunday's final line of 161 yards was the third fewest in the Green-Dalton Era to go along with 1-for-13 on third down.
But Boling started 19 games at left tackle while at Georgia so he's got an idea over there. He's also smart enough to know he can't play it like the man he watched for so long. Andrew Whitworth is one of his best friends and they talk maybe every other day. So while he may have picked his brain, that's about all he can do.
"Whit's a completely different player," said the 6-5, 305-pound Boling. "I mean, he's 6-7 and huge and he can do things I can't do. I'm just going to have to be smart about it."
That sums up it for everybody else playing Sunday.
But don't think it will go by script.
It's Christmas Eve in Bengaldom.