On a night the Bengals honor their royal line of wide receivers as part of their 50th anniversary celebration, they're preparing for a gritty game of give-and-take with the stingy Texans in the latest version of Thursday Night Football (8:25 p.m.-Cincinnati's Channel 5, NFL Network) at Paul Brown Stadium.
Bengals all-time receiving leader Chad Johnson is expected to be honored at halftime as well as his running mate from the Ocho oughts, T.J. Houshmandzadeh with the third most catches in franchise history. Three-time Pro Bowler Cris Collinsworth, who retired as the team's all-time leading receiver, is working the game along with Mike Tirico for TV and says he may duck out of the booth to wave at halftime.
But the Bengals.com Media Roundtable isn't calling for a great offensive night on the field in a split straw vote that suggests the close line of this matchup. On a night Texans rookie quarterback Deshaun Watson is expected to get his first NFL start against an experienced Bengals defense and the Bengals offense is pitted against the Texans sackmasters after getting blanked in a home opener for the first time in history, it's the only way to call it.
Jim Owczarski of The Cincinnati Enquirer plucks the same score from the 2015 PBS tractor pull that Houston won while Jay Morrison of The Dayton Daily News opts for a Bengals win without scoring 17 points.
Deepi Sidhu, the lead writer for houstontexans.com, believes the proud Texans' defense is stinging from giving up 29 points without generating a sack on Sunday against Jacksonville and looks for a rebound effort to get a win for Watson. But John McClain, the Pro Football Hall of Fame scribe from The Houston Chronicle, doesn't think the Texans enough juice to win this one. McClain reverses the last Bengals-Texans game and has Houston native Randy Bullock supplying the winning points instead of losing it on the Christmas Leave walk-off miss,
Let's go around The Table. Ladies and visitors first, of course.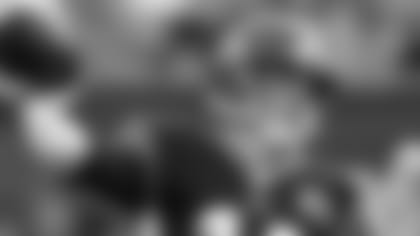 Andy Dalton in bounce-back mode.
Everybody assumes Deshaun Watson is the starting quarterback. It's not really surprising that Texans coach Bill O'Brien didn't name a starting quarterback before the game. He's coached under Bill Belichick and why give the opposing team an advantage? But it could also be the fact they want to see how Watson does after practice. He was listed on the injury report. It could be a game-time decision.
The 10 sacks took everyone by surprise after how they looked in the preseason. The one change on the offensive line looks to be Cincinnati product Greg Mancz, the starting center last year, going into right guard. He can play any one of those three interior spots.
Watson will give them mobility. He can escape the pocket and extend the play. Give them a spark. His first series of the game he drove them to their only touchdown. There is something electric about him. Even when he makes a mistake we joke that his mistakes are exciting to watch. He doesn't make the same mistake twice. Everybody knows what he did at Clemson and knows when the lights are bright that's when he plays the best.
The defense just didn't look like themselves. They're not too concerned about it. They know what they're capable of doing. There were some missed tackles, but I think it was just the nature of the game. They couldn't rush Blake Bortles because the Jaguars were really good at running the ball. They were never really in third-and-long-situations. The Texans allowed 155 yards rushing and that was after being so stingy against the run last year, when they allowed 71.9 yards rushing in the second half of the season, so they're not worried about that being a trend.
THE EDGE: TEXANS, 10-7. Their defense is going to bounce back and I expect them to get a lot of pressure on Andy Dalton. They're not very happy about how they played in week one. J.J. Watt doesn't look happy. He hadn't been on the field since week three of last year and in his return last week everyone was expecting a lot and it just wasn't the outing he or the defense wanted. He's kind of hungry for his first sack.
Just like there it's gloom and doom here. They want O'Brien fired. General Manager Rick Smith fired. People are pleased Watson is going to start.
Everybody is mad at the offensive line. But a year ago they didn't have left tackle Duane Brown for the first four games, either, and went 3-1 allowing seven sacks, and all but one of those guys are still here. I can't imagine the Bengals pass rush is going to kill them like the Jaguars did. Watson is still a rookie, but if they get normal protection, he can run and he'll make some big plays. And he'll let the Bengals make some big plays, too, because he's going to make some mistakes.
 All their tight ends are done. I've never seen a position wiped out like that. They've got one receiver in DeAndre Hopkins.
The defense gave up 125 passing yards against Jacksonville, but they didn't force any turnovers. That's what surprised us the most.  The front seven didn't do much. Jadeveon Clowney and J.J. Watt combined for as many tackles, two, as their left guard had chasing people on returns.
The Texans we knew had a bad offense. They're going to try and run their rooking running back that had a good preseason. They only gave it once to D'Onta Foreman and got ripped for it and O'Brien said he'll play more. I expect them to run the ball, pound the ball, control the clock. They don't want to fall behind so the Bengals don't have to worry about the run. That's what happened with Jacksonville. 
The Texans have had bad losses before. They've started 3-1, 1-3, and 3-1 under O'Brien and finished 9-7 every year. I expect them to play better because they can't play any worse. But to win the game they have to play the defense they played in the 10-6 win in Cincinnati two years ago and they didn't show they were capable of it.
THE EDGE:  BENGALS, 19-17: Two low-scoring offenses coming off terrible games. The Bengals are at home, its prime time, and Andy Dalton can't play that badly. Just remember, T.J. Yates is in Buffalo so the Bengals don't have to worry. Randy Bullock kicks the winning field goal.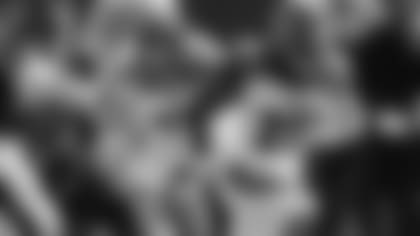 Talk about a bounce-back game Sunday. Giovani Bernard had the Bengals' longest run and catch.
When you talk about a quick turnaround, one it was such a bad performance on Sunday, it's a good thing to get the quick game and when you go home-home Sunday-Thursday that's a big advantage not having to travel. I don't think the quick turnaround is going to be that big of an issue since the guys aren't as beat up.
They struggled in the red zone to score last year, but they weren't turning the ball over. There were some missed kicks, but it was mostly settling for kicks. At least if you're getting three, you're giving yourself a chance. But to go down there and not get any points at all, you just can't overcome that.  The answer? Better decisions. Better throws. You look at it, all four of Dalton's interceptions, he wasn't really pressured. It kind of falls on Andy to make better decisions. The one that hit Terrell Suggs in the helmet, that's just a bad throw. He threw it too low. That's an unfortunate break, you think the ball goes that high someone would be able to play defense and knock it down.
These games with Houston have all been low-scoring and I expect this one to be, too. Watson is unproven, he's a rookie, they've got to get to him. Look at the template from Sunday, it's there. Their quarterbacks got sacked ten times. If the Bengals defense can do that …
For the offense t's going to be hard if they stick with that three-man rotation to find a rhythm in the running game. But they have to find out a way to do it. That will take some of the heat off Andy to make the offense that much better. If you look at it Sunday, Jeremy Hill had a decent average; Giovani Bernard had a decent average. The 23-yard run helped that, but they've got to sustain the running game to give Andy help.
THE EDGE: BENGALS, 16-10. I think it's going to be a low-scoring game. I don't see them losing to a rookie quarterback with an offense that is struggling as bad as Houston's is. Houston has a great defense. It could be, 6-3, Houston, but I think the Bengals find a way to get enough offense in this game. Really, the defense looked pretty good against Baltimore. Joe Flacco wasn't 100 percent, but to get cornerback Adam Jones back this week, I just think the Texans are going to have a harder time scoring than the Bengals will.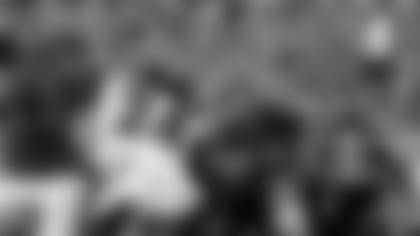 Adam Jones hopes to make plays like this one in his 2017 debut.
I don't think anyone saw five turnovers from a quarterback that just doesn't do that anymore. You'd have to go back to 2013 and 2014 to find when Dalton threw that many interceptions, the fumble, the red-zone miscues. I do believe there can be bounce-back game because a trend in Andy's career is when he has a bad game he is better for the next game.  The games of a 60 rating or lower they've gone 8-2 the next week and he's played better. There is a bounce-back trend but I'm not convinced it's enough to get a W.
If there was one team that had a worse opener than the Bengals, it would be Houston, right? You change quarterbacks, you give up 10 sacks, you're highly paid defense doesn't get any pressure. Half the team is injured. That said, Houston has been the bogeyman for this team since 2011. A.J. Green has never scored against them. Andy hasn't played well. And for whatever reason whoever is the QB for the Texans, they manage to score just enough.
Maybe that's not scientific, but it's one of those Perfect Storm feelings where I think the Bengals offense has struggled and the fact the defense still allows the big chunk play and can't get people off the field I think is enough to see the Texans win a close one.
We've seen this play over and over again. Quarterback Tom Savage won his first NFL start against the Bengals last Christmas Eve. Maybe the combination of a bounce back game from Dalton and I think the Bengals have more talent. They're definitely healthier. A lot of things point to a Bengals victory, I guess I have to see it to believe it. Especially against the Texans.
THE EDGE: TEXANS, 10-6. I'm going with that 2015 Monday Night score that the Texans won. Basically for all the reasons I just laid out. There aren't the red-zone turnovers so the Bengals get to kick two field goals. While ten points and the total yards are going to look good for the Bengals defense, again there is that nine to 12-play drive and maybe that big chunk play that leads to a touchdown That's all I've seen from this offense and defense for Cincinnati since the pre-season opener with the first unit.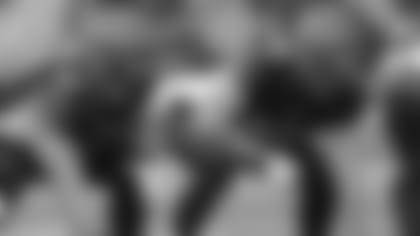 Center Russell Bodine (61) and right guard T.J. Johnson (60) have a massive matchup with J.J. Watt.
No, no. Not the Texans. Not with a rookie quarterback. Not with a rookie quarterback making his first NFL start. Not at Paul Brown Stadium. No team in history has beaten the Bengals in big games with less than the Texans since the Green-Dalton Era dawned in 2011 when someone named T.J. Yates beat them throwing 44 passes for 300 yards at PBS in his second NFL start to put Houston into the postseason.
The rookie Yates beat them twice, once in those 2011 playoffs. Then Matt Schaub beat them in the playoffs the next year. Then in 2015 Brian Hoyer tag-teamed with Yates to stop the Bengals' best start ever at 8-0 under the Monday Night lights at PBS. Then on Christmas Eve last in Houston Tom Savage beat them in his first NFL start.
If that doesn't make you think of Denver's Trevor Siemian lighting up PBS for four TD passes last year in his third NFL start, what does?
Not Watson, the only first-round pick of the lot.
But there are also Bengals' up trends.  In the Green-Dalton Era they've lost back-to-back PBS games just twice and not since 2014. The Texas had 21 players in their injury report and a Thursday night road team has been historically the Night of the Walking Dead. They've got no tight ends. Dalton has lost just three September home games.
Of course, they have to score and is there a tougher test for an evolving offensive line than the Texans' lethal front? Tackles Cedric Ogbuehi and Jake Fisher have already lived it in the first game they stated as a tandem on Christmas Eve and got an eyeful when the Bengals scored just 10 points and that was without J.J. Watt. It should be a break they're at home, but that's where just four days ago Ogbuehi allowed two sacks, Fisher had two holding penalties, Dalton was sacked five times, and hit even on short passes.
But the Bengals have three aces. Giovani Bernard. Joe Mixon. Jeremy Hill. One of the heated debates raging in Bengaldom is how many running backs can be used in a game. Forget who for how many carries. There's no question someone has to carry the ball for a lot of attempts against the Texans pass rush. In the last two games against the Texans, they ran it a total of 39 times in scoring 16 points. In beating Houston on Sunday, the Jags ran it 39 times for 155 yards.
Now, yes, the Texans are miserable trying to pound it on them. In the second half of last season they allowed an average of 72 rushing yards per game. But they lost five games in that stretch and in the last two the winners combined to rush 53 times. And we know how they win under Dalton when they run it at least 30 times.
And on defense, coordinator Paul Guenther figures to mix up a bevy of looks on Watson because he's got the versatility to do it. On Sunday he used defensive end Chris Smith in four different spots and it should be more of the same with right end Michael Johnson (concussion) out. He also used the speed of rookie linebacker Jordan Evans on both run and pass. This front seven is going to have to be fast and it is a lot faster than the one Savage beat on Christmas Eve and they weren't exactly a sieve that night because they allowed just 12 points.
At some point the Bengals have to beat a team that comes in here playing a conservative, cautious offense with max protection and a running game that gets a lead and pairs it with a defense that takes advantage of a running game that just can't get a foothold because it either can't run it or won't when the traction is slow.
That's how Baltimore won Sunday. That's how Pittsburgh thrives here even though the Bengals have contained their explosive offense for the most part the last two seasons. It's how the Texans won here in 2015 with Hoyer and Yates when the Bengals rushed 20 times for 74 yards while Dalton got sacked four times.
Would they have won if they ran it 30 times for 98 yards? Who knows? But if you can't beat 'em, join 'em. Max protect, run the ball, and confuse the rookie QB.
The Bengals have never made the postseason starting 0-2. Paul Brown was 1-6 and Marvin Lewis was 3-5 and made it. But not 0-2.