The 5-6 Bengals are hot with two straight wins and the 9-2 Steelers are scalding with seven in a row so it's quite fitting they'll meet at unseasonably warm Paul Brown Stadium Monday night (8:30-ESPN, Cincinnati's Channel 5) to turn the heat up in the AFC North play-off chase.
The Steelers are already talking about trying to secure the No. 1 seed when they play New England two weeks from now while the Bengals know a bad quarter against the Steelers can virtually eliminate them from the race.
One of the more star-studded Bengals.com Media Roundtables suggests it's going to be tough sledding for the hosts despite the 56-degree temperature at kickoff.
If anyone knows how to beat Pittsburgh it is former Bengals quarterback Boomer Esiason, who is analyzing the game for Westwood One radio. At 8-5 he's the only one of the Bengals Big Four QBs that has a winning record against Pittsburgh with Ken Anderson 11-13, Carson Palmer 4-8, and Andy Dalton 3-10. He doesn't see Dalton getting No. 4 easily in giving the edge to a Steelers defense against a struggling Bengals offense.
Pro golf personality Gerry Dulac, one of The Pittsburgh Post-Gazette's Gold Dust twins who covers the Steelers with Hall-of-Famer Ed Bouchette, drops a Tiger Woods reference in going with the Steelers. Jay Morrison of The Dayton Daily News calls it for the Steelers in trying to duplicate his perfect prediction from a few weeks ago. Paul Dehner, Jr. of The Cincinnati Enquirer has been all over the series trends and drapes them over the Bengals.
Let's go around the Table:
Boomer Esiason, analyst for Westwood One radio
The Steelers are one of the more talented teams in football. I thought the Bengals were there two or three years ago. Then all of a sudden Mohamed Sanu left. Marvin Jones left. No longer did they have what they were building with those players. When you see what those players are doing in their other spots and see what their replacements are doing in Cincinnati you realize that those replacements just aren't there yet. They're not the players they should be. And the Steelers have one of the best defenses in football and that's going to put a lot of pressure on Andy Dalton.
 That's the one thing I've seen throughout the year. That puts a lot of pressure on Andy to go out there and perform each and every week. It's been tough on him. They've been mired in mediocrity and the Steelers are anything but mediocre. With the struggles of the Bengals offensive line, the struggle of their secondary receivers, the struggle of their running game, this is going to be a tough game. They're going to have to play almost a perfect game. It's Steeler week in Cincinnati. I know what that's like. The attention to detail in all three phases has to be there.
The Steelers, by the way, are kind of putting the cart a little before the horse thinking their Week 15 game with the Patriots is going to lead to home-field advantage and that they'll probably end up meeting them again. The Steelers are thinking ahead and I would think if you're the Bengals you're going to play that up a little bit. Hopefully, they'll be a little more distracted and a little less intense than you going into this game. It's a revenge game. Like they always say, in a game where the teams don't like each other all that stuff gets thrown out. None of it means anything when you step on the field Monday night. How can you not give the edge to the Steelers?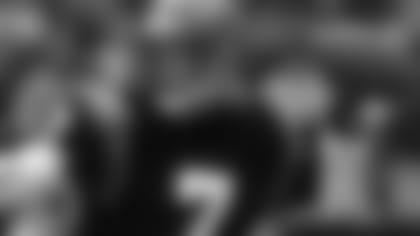 Boomer Esiason has more Bengals wins over Pittsburgh than Carson Palmer and Andy Dalton combined.
Jay Morrison, Bengals beat reporter for The Dayton Daily News
I just don't think the Bengals offense is good enough to keep up against the Steelers defense.  They're both really good. You look at it and the Bengals have won two straight and maybe things are turning around, but those teams are 3-19. Neither win was really impressive. They're getting better but I still think they have lot of flaws and flaws that Pittsburgh can exploit.
I don't think we'll see the Bengals run the ball like they did against Cleveland. It's going to regress. They haven't had a guy go for more than 100 yards rushing against Pittsburgh since '04. People think because maybe Pittsburgh has such as big lead the Bengals are going to catch them sleeping, but if Pittsburgh were to drop this one they may be looking at a three-game losing streak because they have to play Baltimore and New England. I don't think they'll catch them sleeping. The main number is 14-2 in this building since Marvin Lewis got here. That's amazing for a team to have that kind of dominance in another team's stadium and another team that's been good more years than bad. Steelers, 30-20
Paul Dehner, Jr., Bengals beat reporter for The Cincinnati Enquirer
I think the Bengals have some fight in them and despite all the winning the Steelers are doing they haven't exactly been blowing people out of the water. Outside of Tennessee. So many numbers point to Pittsburgh, but I think the Bengals are still fighting. For all intents and purposes it is an elimination game, but if the Bengals lose there is still a path. They're going to need a little more help. In recent weeks the Bengals defense has given up too many of those drives when teams have urgency. Tennessee, Denver. Even Cleveland's DeShone Kizer. They're up two scores and it becomes one. They're up one score and it becomes a loss. When teams start to get urgency they just seem to move right down the field and this offense isn't good enough yet to overcome that.
Every stat in this series trends for Pittsburgh. Whether it's five wins in a row, eight out of nine, 14-2 at Paul Brown Stadium. Whether it's the Bengals 1-6 this year against teams with more than three wins. Every single stat. Prime time. Ten and oh for the Steelers. Ten straight prime-time wins. Bengals 2-8 in their last 10 and those two wins are on Thursday night against the Browns and Dolphins.  Every trend is in the wrong direction, but that's what this team has to do. They have to do something they haven't done in a long time. Steelers, 27-21
Gerry Dulac, Steelers beat reporter for The Pittsburgh-Post Gazette
The Steelers have been able to score some points. It's 71 in the last two games and Ben Roethlisberger has thrown 10 touchdowns in the last three. I think they'll score some points and the Bengals have had problems stopping the run in general and against Steelers running back Le'Veon Bell.
And they're on a roll. They've won seven straight and their defense has been pretty good. Last week was the first time they gave up more than 17 points in six games. They've been pretty solid. They've been able to pressure the quarterback. When they haven't had their A game they've still won. To me that's more than noteworthy. That's one thing I learned from Tigers Woods. When you don't have your A game and show you can still win when you don't have your best stuff that says a lot for a team, too. And they play well there. I'm not going to bet against history and I'm not going to bet against their recent play.  They seem to have found their step a little bit and Ben has been at the center of it. Steelers, 30-20.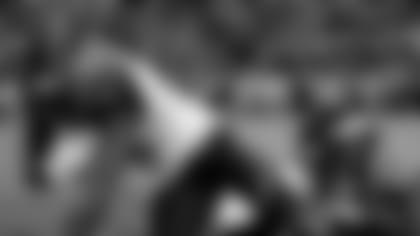 A.J. Green looking for another big game against Steelers.
Everyone knows the script and the Bengals have to flip it:
_Dalton and A.J. Green haven't scored more than 21 points ever against Pittsburgh. Dalton has a 75 passer rating against the Steelers and 91 against everyone else and while Green has nice numbers against Pittsburgh (nearly 14 yards per catch and 85 yards per game); he's had five catches in the last two games.
_The Bengals have had two 100-yard rushers against Pittsburgh under Lewis and haven't had one in a victory since '99. That's a big reason Palmer and Dalton are 7-18 against them. They get behind, when the Steelers' zone-blitz is at its most dangerous, and look at what happened back on Oct. 22. With the lead in the fourth quarter the Steelers rung up four sacks on five snaps.
_In the last two games at Heinz the Steelers have taken advantage of the Bengals' inability to possess the ball by rolling up 74 plays last year and 68 back in October. After they hurt them on a few big plays early to get the lead, the Steelers patiently take control of the game and grind down the Bengals. No matter how well you play defense, the Steelers make sure their offensive line (with three undrafted free agents, by the way) is going to get you. The Bengals did a decent job on Bell holding him to 3.8 yards per carry, but giving him 35 chances lets him take the game over, like he did last time.
_The Bengals cornerbacks have done a nice job on the great Antonio Brown since he had a pair of 100-yard games against them in 2014.  He did have 119 yards in the Wild Card Game, but in the three games since they've held him to 39, 58, and 65.
But the script says it's the other guys that hurt them big in the pass game. Last year it was Sammie Coates at Heinz with two catches for 97 yards. Three years ago it was Martavis Bryant on a 95-yarder. In October they had a miscommunication in each of the Steelers' two touchdown drives, one resulting in Bell's 23-yard catch-and-rumble on third-and-five to set up the first score and the other was the 31-yard TD catch to rookie wide receiver JuJu Smith-Schuster down the seam. Both with nobody near them.
Morrison uncovered for the Dayton paper that in the last 22 Bengals-Steelers games, the Steelers have used that offense to kick field goals in the last two minutes of the half in a staggering 18 games.
 _A portion of the script has underlined special teams. Until last month Brown's three punt return TDs were the only ones in Bengals punter Kevin Huber's nine seasons. A fake punt that turned into a successful pass at Heinz this year swung the fourth quarter and began a Bengals slump on teams.
But the Bengals are looking like they're coming out of it and a big special teams play Monday night can go a long way in flipping the script. They blocked a field goal at the end of the half two weeks ago in Denver and last week Adam Jones kept his hot streak going with a 55-yard punt return negated by a bad call that didn't impact the play. You've to figure he's thinking a ball from a TD return on Monday night would look quite nice on the shelf of the week-old Adam Bernard Jones Jr.
The Bengals don't have to flip the entire script to win Monday. All they do is have to do is change a couple of plot lines. Pop a punt, give running back Joe Mixon 20 carries, convert 40 percent on third down, play like the NFL's top-rated red-zone defense (they've held the Steelers to two of eight in the last two games), and don't give them three points at the end of the half and they can sell that script.
Cincinnati Bengals host practice at Paul Brown Stadium Practice Fields