Bengals head coach Marvin Lewis hopes to remain unbeaten against his former coordinators in Minnesota Sunday (1 p.m.-Cincinnati's Local 12) while Vikings head coach Mike Zimmer hopes to finish off a season sweep of his Bengals coaching colleagues.
During their eight-game winning streak the Vikings knocked off Hue Jackson's Browns and Jay Gruden's Washington team to stand a win away from Zimmer's second NFC North title in three seasons.
The Bengals.com Media Roundtable convenes during a week the Bengals didn't get much healthier after last week's worst Paul Brown Stadium loss in nine years while Zimmer is bent on reversing last week's streak-busting 31-24 loss in Carolina.
Let's go around The Table:
Katherine Terrell, Bengals beat, ESPN.com
The Vikings are too good of a team and you saw how the Bengals struggled against a very bad team last week. They still have to figure out how to get all the young players on the same page. And I find it hard to believe that they're going to do that in the span of a week.
I think the Bengals offense is going to have trouble moving against the Vikings defense and the defense is not going to be able to pick up the slack with all the injuries. VIKINGS, 27-10
Jay Morrison, Bengals beat, The Dayton Daily News
I think it will be closer than most people think. I do think the Bengals will show up. It will be a noticeable difference from last week. They don't have clunkers like that a lot. Rarely do they have two in a row.
There is that whole thing about Marv never losing to an assistant. This will be the first time. Minnesota is clearly the better team and they're at home. You look at the run they went on, they won eight in a row. They played five of their last six on the road and one of them was in London, so it's going to be a big boost for them to be home. Plus, they're coming off a loss and Zim is going to be salty and the team is going to be salty. They're going to have too much for the Bengals.  I don't know if you'll see Minnesota run all over them like Chicago did, but I still think the Bengals are going to have a hard time stopping them. VIKINGS, 27-20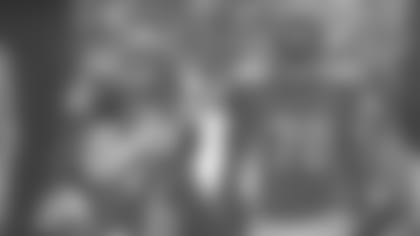 Cedric Ogbuehi faces his biggest challenege of the year in the person of Everson Griffen.
Pete Prisco, senior NFL columnist, CBSSports.com
I think the Vikings will win pretty easily. I didn't like what I saw from the Bengals last week. It was a flat, unenergetic performance. You have to show me more than that. I know they were coming off a short week and they lost a tough game to the Steelers, but I'm concerned about them showing up.
Minnesota is coming off a loss and they're home for the first time in a month. They've had three straight road games since Thanksgiving, which seems like eons ago.  And they won two out of three before getting beat up at Carolina. Being home I think this defense will get after Andy Dalton. I think it will be tough sledding for the offense. Particularly with that offensive line being what it is and the Vikings defense being what it is. I like Minnesota by maybe 10 to 12 to 14 points. VIKINGS, 30-17.
Chris Tomasson, Vikings and NFL beat, St. Paul Pioneer Press
 Zimmer, the Bengals' defensive coordinator from 2008-13, doesn't like having to go against his good buddy Marvin Lewis. At least a Vikings win would clinch their second NFC North title in three years.
Look for Minnesota's defense to really rise up with a pair of key offensive players unlikely to play. Tight end Kyle Rudolph, a Cincinnati native, and left tackle Riley Reiff are both listed as doubtful with ankle injuries.  VIKINGS, 24-10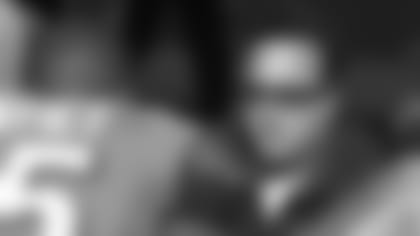 Defensive coordinator Paul Guenther faces mentor Mike Zimmer Sunday.
Who can blame the Bengals looking nostalgically at the good old days as Mike Zimmer glowers at them from the other sidelines? He has the scalding 10-3 Vikings on the brink of the NFC North title with the NFL's third-ranked defense that is at its best on third down, where it leads the NFL and conjures up memories of the Bengals' 2013 AFC North title that was anchored in Zimmer's third –ranked defense that finished second in the league in third-down percentage.
Paul Guenther, Zimmer's successor and collaborator, had a terrific start to this season.  They didn't allow more than 20 points in regulation until the sixth game and were among the league leaders in points allowed and yards. But they have since been worn down. They have faced 897 snaps, just five off league-leader Indianapolis but the Colts have played one more game. Compare that to the Vikings, tucked in 28th on the list with more than 100 fewer snaps.  
Now they face the Vikings' No. 7 offense without five defensive starters that includes all their linebackers and another, safety Shawn Williams (hamstring), is questionable. The Bears' NFL-worst offense made mincemeat of the middle of the field last week, but it looks like the Bengals draw a break and won't get Pro Bowl tight end Kyle Rudolph (ankle).
So now the Bengals have the league's worst-ranked offense and has its hands full in an effort to take the load off the kids on defense. It won't be a day at the beach for special teams coordinator Darrin Simmons, either. Without his regular complement of linebackers, playing with two rookies and one making his NFL debut (Brandon Bell), they're only facing Vikings all-time punt return leader Marcus Sherels, currently seventh in the league.
Quarterback Andy Dalton and wide receiver A.J. Green are coming off a game they both talked about a lack of energy and it really hurt them. Green had a rare day losing a fumble and dropping some passes and Dalton had an even rarer day dipping below 50 percent in completion percentage.
As head coach Marvin Lewis said that can't happen if the Bengals are going to win and Sunday they're looking at huge matchups. Green is facing one of those long, lean cornerbacks that challenge him in Xavier Rhodes and left tackle Cedric Ogbuehi faces rampaging right end Everson Griffen, one off the NFL sack lead.
Dalton just hasn't had complementary weapons around Green emerge and the franchise's worst running game hasn't helped. Flip the scripts and Zimmer's defense and the running game (ranked eighth) has turned journeyman Case Keenum into a division-winning quarterback with a passer rating that puts him 11th in the league.
Dalton is doing wonders with a 90.4 passer rating with what he's got when you figure the third most productive wide receiver behind Green and Brandon LaFell is slot receiver Tyler Boyd even though he's missed four games. Green and LaFell are the only wideouts with more than two catches in a game since Alex Erickson had four in the second game of the year. That's a lot of pressure on Green.
And when they do get a shot, something bad happens. Like last week against Chicago. Rookie wide receiver Josh Malone had a step at the goal line on a bomb, but Dalton had to hurry it off his back foot with pressure in his face and came up short.
It's a formidable matchup for this group of receivers. The Vikings' top three cornerbacks are ranked in profootballfocus.com's top 37 with Rhodes (20), Trae Waynes (32) and old friend Terence Newman (37). It figures that they are allowing the second fewest TD passes in the league.
What's interesting there is that the Bengals starting corners on Sunday, getting their chance because of injuries, are also ranked highly. William Jackson is ranked ahead of Rhodes at 14th and Darqueze Dennard is ahead of his old college buddy Waynes and Newman at 25th.
That's probably what the Bengals need more than anything. They need a reminder that they were good enough to jump to a 17-0 lead against the 11-2 Steelers and had the Titans beat on the road.