It has been a story of North and South. The Bengals visit Tennessee Sunday (1 p.m.-Cincinnati's Channel 19) with the hopes of a win that gives them a 2-2 stalemate against the AFC South and keeps them breathing in the AFC North.
The Bengals.com Media Roundtable is casting a wary eye at how their offense has performed against the South in the win over Indy and the losses to the Texans and Jaguars. They've scored three offensive touchdowns in averaging 13 points and 240 yards and the panel has clearly taken that into consideration when making its picks.
Let's go around The Table:
Katherine Terrell, Bengals beat reporter for ESPN.com
I just think the Bengals offense is so bad right now and their offensive line is even in more of a mess now that they lost right tackle Jake Fisher and they're going to have to scramble again. We're going to have to see how left tackle Cedric Ogbuehi and right tackle Andre Smith do at full-time tackle, assuming its Andre Smith.
To add to that you've got a lot of people hurt and I just don't see their offense improving. I would assume slot receiver Tyler Boyd still isn't going to play. I would assume wide receiver John Ross is still not going to play. We've kind of seen that outside of A.J. Green no one has really stepped up. Running back Joe Mixon has had his bright spots, but the offensive line just doesn't allow him to play really well.  They feel that they can turn this thing around, but at this point in the season they are who they are. It doesn't really seem like there's an option on the roster than can fix things. Until their offense moves forward it's hard to pick them.  TITANS, 21-10
Jim Wyatt, Titans Online senior editor and writer
The Titans continue to find a way to win and they get their fourth in a row. A more mobile Marcus Mariota makes enough plays by distributing the ball around the field. He's still not running yet, but he's definitely healthier and in a position where he can run more.   The defense has played better and shown a great deal of improvement since the Oct. 1 blowout in Houston when they gave up over 50 points but they've been a different team since. And they're 7-1 at home under Mike Mularkey.  TITANS, 23-16.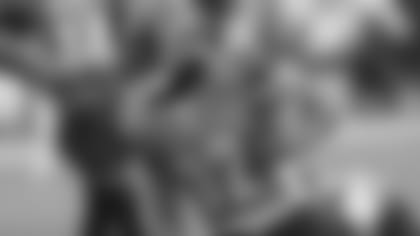 Jeremy Hill (out this week): once upon a time in 2014 ....
Paul Dehner Jr., Bengals beat reporter for The Cincinnati Enquirer
You can probably keep trotting out these types of scores out for a while against these middle teams that they're playing. They don't have enough offense. The Titans are going to find a way to scrape out some scores. I don't know where the answers come from for the Bengals on offense. I think they can get a couple of drives together, maybe get some balls to A.J. Green, but outside of that I don't know where the fixes are coming from.
The playmaker issue has been going on for a while. They've got problems there. They don't have enough. You would think Joe Mixon can be a playmaker, but when you can't block and teams are keeping their eyes on your screen stuff because they know that's where you're going to try and get that guy in space, it's hard. Offense is hard when you can't block.
Clearly Mariota is better than Jags quarterback Blake Bortles. This is a better offensive team than the Jaguars. Obviously they're not as good on defense. Mariota can do something to you and you don't like seeing a quality tight end on the other side because the Bengals have struggled with that so much. That's possible again. TITANS, 20-14
Alex Marvez, Sirius NFL radio host and Sporting News NFL columnist
The Bengals' undisciplined play continues and I don't know what that is. I just draw a blank. That concerns me and the fact is the offense doesn't have one thing that it does particularly well right now. It doesn't run the ball well. It doesn't pass well and I don't know what the offensive line is going to look like week to week. And it's a shame because it's a defense good enough to make the playoffs and there's just something that's missing now. You try to put your finger on it and I'm struggling to do that.
The other thing is that the defense is really starting to come together for Tennessee. Safety Kevin Byard is playing some really nice ball for them. They're starting to gel a little bit. They get just enough done on offense to wear you out. The passing game should pick up with Mariota being healthier. It got in gear last week after he'd been out with a hamstring injury. TITANS, 24-14
Remember the glory days of 2014 when the Bengals manhandled the AFC South as mere nuisances on the way to gutting out a Wild Card spot without Marvin Jones and Tyler Eifert? Yes, the South team they beat this season, the Colts, whacked them, 27-0, without Green and running back Giovani Bernard.
But they rolled through Jacksonville, Tennessee, and Houston by a combined 88-46. They put 33 points on the Jags, but could only score a touchdown last week in Jacksonville. They beat the Texans in Houston, 22-13, but could only score three field goals at home against them back in September. They ran through the Titans, 33-7, at Paul Brown Stadium, but they've scored just 40 points combined in their South games this season.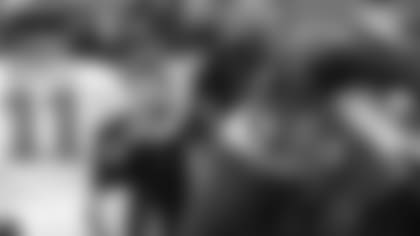 Carlos Dunlap could care less about 2012.
Reasons? You can probably start with the changes on the offensive line and go from there. Their tackle rotation unofficially ended this week with starting right tackle Jake Fisher lost for the year because of an illness, but they get the guy they had there in 2014 in Andre Smith.  Green had a running mate at wide receiver in Mohamed Sanu in '14 and the Bengals haven't had a young guy emerge like Sanu did that season. Veteran Brandon LaFell is the answer, but the lack of a run game has crushed everyone in the pass game with their lead back, rookie Joe Mixon, averaging 2.9 yards per carry.
And there you have it. That's the biggest difference in the games against the South. The Bengals has a rookie running back in '14 named Jeremy Hill who rushed for 1,000 yards, not to mention 154 against Jacksonville and 87 against Houston on days they rushed for 191 and 139 yards, respectively. Their high this season is 110 in Green Bay.
There's also the nagging concern this week of covering the tight end, which hasn't been easy for the Bengals this season.  Delanie Walker is Mariota's most trusted and used target and the Bengals may not have one of those guys to cover him in safety Shawn Williams, listed as doubtful. Defensive coordinator Paul Guenther uses more than one guy (linebacker Nick Vigil, safety Josh Shaw and maybe more of rookie linebacker Josh Evans this week) to attack the tight end, but they know the biggest problem hasn't been so much covering the tight end but shoring up the middle of the field where foes have also had success with backs and wide receivers.
"That was kind of part of the plan last week. Make sure the outside guys don't get us," Guenther said after Jags tight end Marcedes Lewis had three catches for 49 yards with some big ones on third down. "Every week you have to pick your poison who you want to make beat you. I don't think there have been other tight ends this year that have been a main factor other than (Indy's Jack) Doyle.
"A couple of times on third down we had a guy supposed to be pushing through and he slips and they ran to the flat and he's open … That's one thing I've told the players. Check the surface."
The Green-Dalton Bengals and head coach Marvin Lewis have been here before. Five years ago they were 3-5 and went on a 7-1 run that began this game with a 31-13 dismantling of the Super Bowl champion Giants at Paul Brown Stadium.
But it's hard for these guys to make that connection because life in the NFL is so fast. Five years in the NFL are dog years. For one thing, only 15 guys are left from that team and just four on offense in Green, Dalton, Andre Smith and Clint Boling. Apparently Green looked at Dalton blankly this week when Dalton mentioned the 7-1 run of 2012.
"I don't remember that season," Green said.
Lewis pretty much shrugged, too.
"It's history. It's been done, and it's been done in this building. But doing it this game is what matters," said Lewis but when asked what turned it around that year he said, "I told you guys I can't remember … What turns it around is winning each game. That's all the matters."
Dalton has a good memory and he can remember who was with him, but he's not sure it translates, either.
"You can look at what's happened before. The biggest thing we have to worry about is just worrying about this week," Dalton said. "And that's the mentality you have to take. You can't do anything unless you win this week. This is an important game for us. That's the goal."
 And while there may have been some specific turning points (the Giants game, running Carson Palmer out of PBS, the 13-10 Green-Dalton finish in Pittsburgh), it's mainly the feeling that's left over.
"You stack games on top of each other," Dalton said. "You get a win, you get another win, you get that momentum going, you play well, and that's what it comes down to. This is the time of the year that you have to be at your best."
But Carlos Dunlap, who helped lead that comeback with the assault of Giants quarterback Eli Manning back in 2012, isn't impressed.
"That doesn't mean a thing," Dunlap said. "Guys have to go out and do it. Otherwise just talking about is just another statistic. Right now you can't change or re-do or re-live the past. Buy you can try to out do it. We have to start with Sunday."
There's history, but the Bengals know they have to win in the present.