After two stunning losses at home in the first four days of their season that cost them their offensive coordinator before they ever scored a touchdown, the Bengals have been sent to the NFL's version of Siberia for Sunday's game (4:25 p.m.-Cincinnati's Channel 12) at Lambeau Field against a Green Bay team that loses at home about once a presidency.
Although Lambeau is the scene of the most impactful victory in the Marvin Lewis Era and the Bengals are the only team the great Aaron Rodgers has never beaten, the Bengals.com Media Roundtable met this week in the state of Missouri and emerged saying, "Show me."
Let's go around The Table starting with ladies first and a special welcome to the estimable Chris Mortensen and his lock Comeback Player of the Year award:
KATHERINE TERRELL, Bengals beat for ESPN.com
We haven't seen the Bengals score yet and until they prove they can score … going into Lambeau Field is a really tough environment to get yards or touchdowns. There are a lot of other factors going into it. The Bengals'  first road game. Their first game under new offensive coordinator Bill Lazor. The Packers' home record speaks for itself, but we also don't know what this new look Bengals team is going to do. Until they prove that you can't pick them to win. PACKERS, 21-9
Everybody is talking about  the people banged up for the Packers. Wide receivers Jordy Nelson and Randall Cobb. The bigger one is defensive tackle Mike Daniels. He's one of the top defensive players in the league. Not having him is a big deal. The Bengals are going to try and establish the run better and maybe play up tempo, which is what I kind of expect. I could see it being a game.
But no matter what people think about Bengals linebacker Vontaze Burfict, he's a dynamic player and not having him is a big deal. I think we'll see some signs of life from the Bengals offensively. You hardly ever pick anyone winning in Green Bay, so I don't know why you would pick the Bengals. The AFC North is in flux. I don't think anyone is all powerful. The Bengals have dug themselves a hole. To not go 1-1 at home is pretty devastating with six of the next eight on the road.  I think they have potential to be a good team. Something looks out of sync. PACKERS, 30-16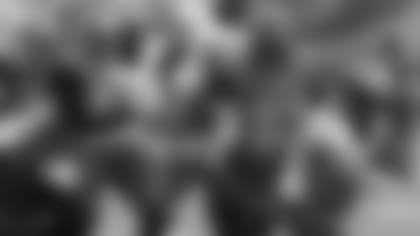 Defensive tackle Pat Sims (92) is one four Bengals that were on the team that played in Lambeau in 2009, when he had a huge fumble recovery.
PETE DOUGHERTY, Packers columnist Green Bay Press-Gazette
The Packers are fairly banged up, but they have such an advantage at quarterback they'll still be able to score enough points. Maybe this is the week with the change at coordinator is the thing that gets Cincinnati going, assuming Mike Daniels doesn't play. He's their best defensive player. The Bengals just seem to have trouble moving the ball and scoring.  I guess that continues for another week, especially on the road. Given Rodgers has never beaten the Packers, that's as good a reason as any. PACKERS, 27-13
DAN HOARD, Bengals radio play-by-play
I think the Bengals offense gets in the end zone a couple of times. I'm going to use a phrase from the story I wrote on Lazor quoting Chip Kelly from his year in Philadelphia with Chip when he said, 'What Chip did was make us very offensive on offense and make us attack the other team and do what we wanted to do.' That's what I anticipate on Sunday.
I don't think the Bengals are going to be so reactive to the problems that the defense presents. I think they are going to try and dictate this is what we do. These are the great players we have and let's see if you can stop it. Which I think is a big dose of what's needed.
Tough quarterback to stop. Let's see how the Packers' injuries play out on game day. If some of these guys who did miss practice miss the game, who knows? The Bengals pull off the upset and come home feeling a lot better about things. I'm not ruling it out. But there is a reason why Aaron Rodgers has the greatest passer rating in history and why head coach Mike McCarthy has the home record he has. It's hard to go up there and win and slow down that offense.  PACKERS, 31-20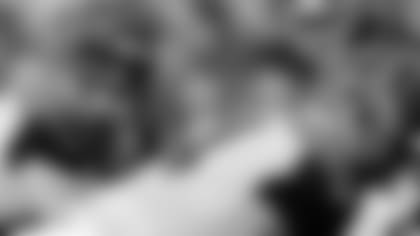 Andy Dalton has been solid on the road.
The only thing more daunting than the numbers are the intangibles. The Bengals take the field just nine days after the biggest in-season coaching change in head coach Marvin Lewis' 15 seasons when Bill Lazor calls his first plays as offensive coordinator. How much the same playbook and same players that yielded a mere three field goals in the first two games changes is anyone's guess.
But there just may be something in the air here. Something whacky always seems to happen when the Bengals play the Packers.
 In 1992 at Lambeau it was not only the unknown Brett Favre's bombs away coming out that beat the Bengals with 13 seconds left on a Favrian heave, but it was Bengals wide receiver Carl Pickens breaking the cardinal rule of catching a punt on his 5 and still going all the way.
In 2005, with Favre going down the field for one of his vintage late finishes on the game's last drive, a loony jumped out of the Paul Brown Stadium stands and swiped the ball from him. But if he could, Lewis probably would have gone to the drunk tank and given him the ball for breaking the momentum.
In 2009 at Lambeau, Bengals quarterback Carson Palmer survived Charles Woodson's pick-six and almost another one to steady himself and break a 21-21 tie late in the Bengals' 31-24 win. Then in 2013 at PBS the Bengals became the first team in 14 years to weather 30 straight points while winning on a fumble return TD as their defense stood in for the final 10:49 before the offense knelt away the last 1:21.
And the recipe for an upset is bubbling if the Packers injury report is to be believed. Their best defensive player (tackle Mike Daniels), their best pass rusher (Nick Perry), one of their top receiving threats (Randall Cobb), and left tackle (David Bakhtiari) haven't practiced this week and aren't expected to play.  And here comes Dalton with his 26-20 road record, fifth best among NFL quarterbacks since 2011, according to Elias.
The Bengals have their own injury issues. Lazor doesn't have what Ken Zampese didn't have eight times last year with no Tyler Eifert (back). They've never had rookie wide receiver John Ross' speed  in the mix so his deactivation is negligible. But the Eifert problem is very real. This is the 27th game he's missed in the last 50 and he clearly wasn't himself in the first two games of this season after off-season back surgery. Lewis indicated Friday they have no idea what his future is.
But what they do know is that they average 23.6 points with him and 21.7 without him and at some point these weapons that are supposed to be around Dalton have to be taken out of the storehouse.  Points, as they say, are at a premium, and history says they'll continue to be.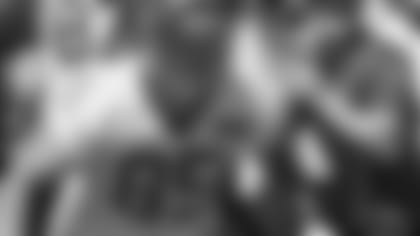 Tight end Tyler Eifert is out Sunday.
According to five thirty eight.com, 23 teams haven't scored an offensive touchdown in the first two games and they went on to average 17 points per game the rest of the way and 15.6 points for the season. The site says that projects to a five-to-six win season. And with six of the next eight on the road, the intangibles grow.
But the Bengals also have a batch of intangibles besides the Packers' injury list on their side as they start digging out. They do have one of the stingiest defenses in the league that gets its best player back next week in Cleveland when Vontaze Burfict returns. Dalton and wide receiver A.J. Green are among the league's most prolific tandems. The few times the special teams have been called on in the first two games they've held up and they kept them in the Houston game.
Lazor has his problems. There's no Eifert or Ross on the horizon, it seems, and the revamped offensive line is feeling its way. The solution would seem to be what their first two foes did. The Ravens went the extra yard  to protect Joe Flacco because he was hurt and the Texans went all out for Deshaun Watson because he's a rookie. They've got to treat Dalton like he's an injured rookie and get him some help to get his confidence back and the confidence of his receivers.
That usually indicates running the ball, something they couldn't do against Baltimore and Houston, two defenses tough to run it. But the Packers don't have Daniels and are coming off a game the Falcons got them for 5.2 yards per carry. And that invites Lazor's first major move.
Will he complement third down back Giovani Bernard with just one of the two big backs,  rookie Joe Mixon or veteran Jeremy Hill? Or will he continue to do what Zampese did and go back by committee with Mixon leading the way averaging 8.5 carries? Mixon is getting more snaps than Hill, but he has only five more carries. There seems to be more definition.
But that all gets back to the identity thing. Even Ross, who has played just one NFL game, senses they have no identity. When you don't have an identity that simply means you're doing nothing well. Which is why the conventional wisdom is Lazor is going to simplify things to make things as easy as possible for Dalton. Easier throws. Easier reads. Easier, easier, easier.
The most significant win in the Lewis Era was the defeat of 9-0 Kansas City in his first season  that put the Bengals into first place on Nov. 16, 2003. But the most far-reaching win was at Lambeau on Sept. 20, 2009. Stunned at 0-1 after scoring just seven points the opener and no one giving them a chance in Rodgers' lair, the Bengals pulled it out and went on to win the AFC North before going on to make the postseason six times in eight years.  
They're 2-0 against Rodgers because they've scored 34 and 31 points and in each game stranded him at the Cincinnati 19 or 20 as the clock or downs ran out. If they don't have the points, they do have the clock and a quarterback that is 40-4-1 when he hands it off at least 30 times.
The Bengals and Packers? At Lambeau? Something usually happens.
Cincinnati Bengals travel to Green Bay to take on the Packers in week 3 of the regular season.