Browns head coach Hue Jackson never thought he'd be hosting old friend Marvin Lewis Sunday (1 p.m.-Cincinnati's Channel 12) in a winless bowl. What is even more unthinkable is leaving the game still winless and the Bengals have the recent past heavily on their side.
Since Brian Hoyer lit them up for a triple digit passer rating in 2013, the Bengals have gone to Cleveland the past three years and held three different quarterbacks to a total of 13 points. With the Bengals facing a rookie quarterback for the third time in the last six games against the Browns, the Bengals.com Media Roundtable sees a third victory that would make Bengals quarterback Andy Dalton 5-2 in Cleveland, site of his first NFL victory.
Let's go around The Table, esteemed visitors first.
Clark Judge, TalkofFameNetwork.com
I'm going to go off the ledge and pick against the team that has lost 21 of their last 22 games. The Bengals are just a better team and have the better player at the most important position with quarterback Andy Dalton and they've got Vontaze Burfict back on defense.
I don't think the Bengals are in the post-season mix, but it is early. I covered the '92 Chargers that made the playoffs at 0-4 and two years later that 49ers team that went to 3-2 when they lost 40-8 and benched Steve Young. That team won the Super Bowl. I think they showed some spark under Bill Lazor last week and if they're a respectable team they should win. BENGALS, 24-17
Tony Grossi, ESPN Cleveland
I don't think the Browns are ready to win. No one has stepped up as playmaker for the rookie quarterback. There doesn't seem to be anyone emerging yet that could help them stay with the Bengals. The Bengals have so many more playmakers than this kid does. In order for them to win a game, they need to be dominant on defense and special teams and those parts of their team have been anything but that. Add it all up and its wishful thinking to think they'll put it all together after last week's game. BENGALS, 23-17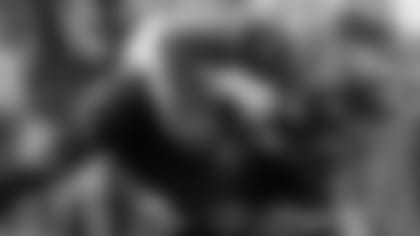 The Browns are allowing 3.1 yards on the ground and the Bengals are averaging 3.5 yards. Can wide receiver A.J. Green (above) save the day again? His long-time nemesis, cornerback Joe Haden, has left Cleveland for Pittsburgh.
Jay Morrison, The Dayton Daily News
As much as it is looking like one of those Texans low-scoring kind of games, I have a feeling this is the week the Bengals offense breaks out. You just look at the recent games up in Cleveland. They've blown them out. It seems like in the second week with a new coordinator they're just poised to break out and maybe get into the 30s. They made progress last week. You would expect them not to take a step back against a winless team.
This defense has played so well outside of the big plays and going against a rookie quarterback and a not-so-great offense altogether, the turnovers are going to come and it's going to set up some short fields. You feel like that streak of not recovering a fumble in 14 straight games has to end at some time. The law of averages. I wouldn't bet on it, but it wouldn't surprise me. It's been too long. It has to happen sooner or later. BENGALS, 31-20
Paul Dehner, Jr., The Cincinnati Enquirer
We've seen a lot of games recently where maybe the Bengals would fly up there on the plane thinking, 'This is going to be a tough one,' and then they just trounce them. Three weeks of frustration feels like it sort of could be unleashed on a winless team. Rookie quarterback throwing a lot of picks. 52 completion percentage. Hue Jackson and Gregg Williams. They're playing lot of kids. It's early in the year.
I legitimately think the Bengals are better than their record shows. I know that doesn't really matter, but I do think they go up there and get on the right track and nothing gets you better than playing the Browns right now. BENGALS, 27-9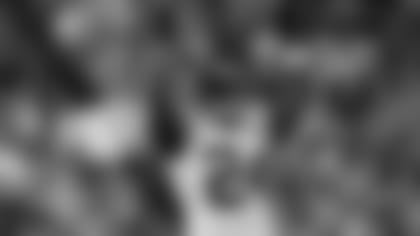 Adam Jones is refreshed by the youth up front.
Cornerback Adam Jones, the oldest Bengal who turns 34 the day before the Cleveland game, is freaking out over this defense and he loves it as he looks at his new, young, fresh pass rushers up front. The defense has been as advertised. Top ten good younged up with some explosion up front.
"They have legs … Paulie (Guenther) does good job mixing in the young kids," Jones said of his defensive coordinator. "To me Chris (Smith) is a freak. Carl (Lawson) is a freak. To me, 99 (Jordan Willis) is a freak. (Ryan) Glasgow is a freak."
Imagine if they had scored a few more points. Or if they had allowed just one big play instead of four. Their defense would be the talk of the league. As it is, they are seventh in the NFL allowing yards and tied for ninth in scoring and as Jones asked this week, "How many passing yards have we given up?"
Fourth fewest with 489. But, imagine, it could very really be 317 passing yards allowed since 171 have come on three plays. The biggest one was the killer, last Sunday's 72-yard pass by quarterback Aaron Rodgers in overtime as the Bengals jumped offside. The Bengals were in a Cover 2, but once the flag flew the Packers were able to gamble and send everybody long because it was a free play.
"We played a damn near perfect game," said Jones, who was in the right place but needed a little help a little quicker. "We have to analyze the little things because you can play 99 plays and all of them good. But the one play will come back and haunt you.
"I think we're playing like a top ten defense. I don't know what the numbers are … It's not like we're getting beat. The plays we've screwed we've screwed up on our own."
They go to Cleveland facing their second rookie quarterback in three games. They put the hammer down on Houston's Deshaun Watson, except for his 49-yard scramble for a touchdown that beat them. Another big play.
But the Bengals get back their best defender, linebacker Vontaze Burfict for the first time this year.
"He brings more attitude. He's smart. He'll get those guys up front in the right checks. We should be good," Jones said.
DeShone Kizer, Sunday's rookie quarterback, can hurt them running. He's their second-leading rusher on 17 carries for 5.1 yards per carry, which tells you something about the state of the Cleveland running game. Their bell cow, Isaiah Crowell, is averaging 2.9 yards per carry and their wide receivers, without Corey Coleman, are reeling from a tough outing last Sunday in Indy.
Grossi marked Kenny Britt, Ricardo Louis, and Rashard Higgins for seven dropped passes and three offensive pass interference penalties. Britt, the veteran of the crew, was targeted ten times, had three catches, and two drops with one of them tipped to the Colts for a pick.
That looks to be the matchup. The Bengals have been prone to the big play, but the Browns are dying for a big play. Their longest pass is 49 yards to a tight end. Kizer's longest pass is a 38-yarder to Britt. They don't have a 20-yard run.
All this talk about the Bengals offense vs. Gregg Williams' junk-yard, blitzing defense … This is the matchup that decides the game. What the Bengals need to cap it off is recovering a fumble. Morrison unearthed a stat that the Bengals don't have a fumble recovery in 14 straight games, a modern NFL record.
Cincinnati Bengals travel to Cleveland to take on the Browns in week 4 of the regular season.