In the last eight seasons the Bengals and Broncos have been staples in the postseason with a combined 11 appearances, but when they meet in Denver Sunday (4:25 p.m.-Cincinnati's Channel 12) they are both 3-6 and surrounded by questions a Mile High.
 The Bengals.com Media Roundtable is as split as the two seasons. The Broncos are trying to buck a streak that not even the winless 2008 Lions encountered with five straight losses of at least 10 points. In the last three weeks the Bengals have played their most un-complementary ball in franchise history to get out-snapped by nearly 100 plays.
Let's go around The Table:
Jay Morrison, Dayton Daily News
I firmly believe never bet against the trend and the Bengals haven't won in Denver since the mid-70s. But I just think both teams are really in a bad spot right now and the Bengals went through this last year. They've got a coach that's been through this a few times. They're a little better equipped to keep fighting. This is new for the Broncos and a first-year head coach and they seem to be going in the wrong direction.
They Broncos have lost five in a row. All by double digits.  You wonder where their minds are right now. They struggle at quarterback and that's the worst spot to have a struggle and they're still trying to get over that. There are going to be some turnovers in this game. It's going to come down to who turns it over deep in their own end and creates short fields for the offense.  The Bengals got a couple of turnovers last week and they seem to be going in that direction after not getting any early and they'll have some opportunities with Osweiler throwing the ball. I think they make a couple of turnovers here and there. Maybe get a defensive score.  The other element is Bengals punter Kevin Huber. He's been punting so well lately. It's going to be a field position game and he can dictate things. BENGALS, 20-17
Richard Skinner, Cincinnati's Local 12 digital sports columnist
I'm going to go with an odd one. The Broncos are 0-5 since the bye. Not only are they 0-5, they haven't been within double digits. Look at the Bengals' issues and we know they have them and unfortunately one of them will be trying to block Von Miller. But Broncos quarterback Brock Osweiler is not a starting caliber NFL quarterback. They've gone to him really almost by default and their offense has really struggled. It's one thing to lose, but they haven't even been competitive as of late.
And, granted, in the last two weeks they've played two pretty good offenses in New England and Philly, but that Denver defense got torched. I don't think the Bengals torch them, but I do think they do enough on defense to keep them around and if you can get an Osweiler turnover or two you may be able to steal one. I think you saw last week in Tennessee they're still fighting. That's the big part now. That could change, but right now they're still fighting and I think they fight enough to go out there and win.  BENGALS, 16-15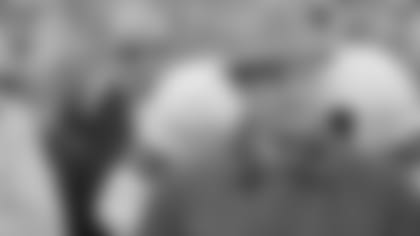 Paul Brown coached the Bengals to their last win in Denver.
Mike Klis, Denver's KUSA 9News
After getting blown out five straight weeks, the Broncos defense rediscovers itself against a Bengals team that can't run the ball and doesn't have a dominant receiving tight end. BRONCOS, 9-5
I'll take the Broncos with their backs against the wall on the theory that Denver's edge rush and corners will make life tough on Andy Dalton. I think Brock Osweiler struggles, but he'll get a couple of short fields. BRONCOS, 20-17
On the surface, it doesn't feel like the greatest of matchups for the Bengals.
_A struggling offensive line faces one of the best pass rushers of the era in Von Miller with the NFL's worst running game.
_A young group of wide receivers that has had trouble getting open behind A.J. Green and Brandon LaFell faces what is regarded as the NFL's best trio of cornerbacks led by Pro Bowlers Aqib Talib and Chris Harris Jr.
_The Bengals are ahead of only Cleveland when it comes to converting third downs, the category the Denver defense leads the NFL.
_The last time the Bengals won in Denver, as every Cincinnati school kid knows, is Nov. 9, 1975. Paul Brown was head coach, Gerald Ford was pinch-hitting for Richard Nixon, and Dave Lapham was making his eighth NFL start.
And maybe it's not all that different. The Bengals won a grinder that day, 17-16, and this one is going to be a grinder.
The Bengals subdued Steve Ramsey that day, a 14-17 career quarterback. Brock Osweiler is 13-10, but he's closer to Steve Ramsey than John Elway. The Broncos finished 6-8 in '75 and they just don't finish under .500. The Bengals have played the Broncos 13 times since they played a Denver team that had a losing record and that was 1994, when Jeff Blake came within a Harold Green fumble with 3:36 left at the Denver 20 of beating Elway, 15-13.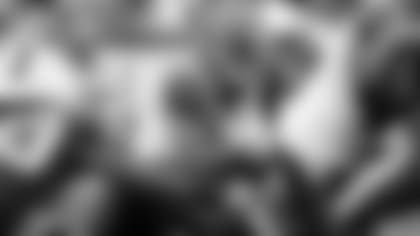 Joe Mixon and the running game began to find its footing last week in Tennessee.
If the Bengals are going to win, they can't spend the day letting Andy Dalton throw 35 times into the teeth of that secondary with Miller gnawing on an ankle. So if they win they'll have to take a page out of P.B.'s-Bill Walsh '75 playbook at old Mile High when the Bengals ran it 45 times for 163 yards.
The problem is they've rushed for 140 yards in the last three games, but they were encouraged how rookie running back Joe Mixon ran his tracks last Sunday in Tennessee. He got four yards per carry, but he could only get it nine times because the Bengals could only convert one third down while running just 50 plays.
The Friday before the game Mixon spent some extra time with his offensive line looking at film and gauging their thoughts about certain blocks in an effort to get on the proverbial same page in the wake of No. 2 running back Jeremy Hill's exit to injured reserve.
"He did a good job last week not veering as much off the tracks," says running backs coach Kyle Caskey. "He's maturing in a hurry. We've been asking him to hone in on that stuff and last week everyone knew he was going to get the bulk of the snaps and he had to ratchet it up and he did a good job.
"A lot of it is developing trust with your linemen," Caskey says. "I think our line is getting into more of a rhythm the last few weeks. You don't want to do too much. You want to allow your blocking to develop. Once you use up your blocking it's on you to use your God-given talent. But let the line do their job first and go from there."
Mixon says last Sunday was about as comfortable as he felt.
"I think (the extra work) benefitted us," says Mixon, who planned to meet with the line again this week. "We're getting more confident. We're just chipping away and we think we're getting close to that 100-yard, 25-carry game. I don't know when, but we've got to be ready for it. I think we're close."
They don't have to go back to the '75 playbook. How about 2003, Lewis' first season? The Bengals have been out-snapped by 75 plays the last two games and according to Elias, the last team that happened to was the '03 Chargers when the Broncos ran 45 more plays on Nov. 16 and the Bengals came into San Diego the next week and ran 31 more.
Cincinnati Bengals travel to Denver to take on the Broncos in week 11 of the regular season.