The last time the Bengals went into October without a touchdown at Paul Brown Stadium, A.J. Green and Andy Dalton responded with a win over first-place Buffalo that ignited one of the most successful seasons by a rookie receiver-quarterback tandem in history.
They need to do it again and the Bengals.com Media Roundtable says they will Sunday (1 p.m.-Cincinnati's Channel 12) when the 1-3 Bengals try to cool off the 3-1 Bills before heading into next week's bye. Only a dozen players are left from that day six years ago, but the scenario and date (Oct. 2, 2011) are eerily similar. Their only win is on the road against Cleveland and they need to make a stand at home against an AFC team emerging in the post-season hunt.
Let's go around The Table:
Mark Gaughan, The Buffalo News Hard to envision anything but a defensive battle, unless turnovers tilt the field. I think the Bills will be able to run a little on the Bengals. I don't think the Bills will pass much. That's a mismatch in favor of the Bengals. I don't think the Bengals will run much on the Bills. I think it will come down to which quarterback can make a couple more plays. The Bills are a tad banged up. Toss a coin. THE EDGE: Bengals, 17-16
Pete Prisco, CBS Sports.com
The reason I'm picking the Bengals is that the Bills are on back-to-back road games outside the division. That's brutal. Everybody says it's not that big of a deal. But it's brutal. Hard to do. I don't think the Bills defense is as good as everybody makes it out to be. Yeah, they played well against Atlanta last week, but wide receivers Julio Jones and Mohamed Sanu went out during the game. Look at the offenses they've played. They've played two bad offenses. The Jets and Carolina. And the Broncos aren't great on offense, either.
The Bengals offense seems like its better with Bill Lazor now the coordinator. They're getting the ball out. And they're throwing to A.J. Green. The other thing is the cute stuff has kind of gone away. Don't get me wrong. Jay Gruden and Hue Jackson used the cute stuff, too, but it doesn't seem to be as much. Andy Dalton seems much more confident playing now than he did. He was taking a beating, too. The tackles have to play better for sure.  They need to get the ball to Joe Mixon more. The AFC North is not very good. Have the Steelers made anybody think they're any good yet? No. Anybody's division. But the Bengals don't have much room for error. THE EDGE: Bengals, 24-20.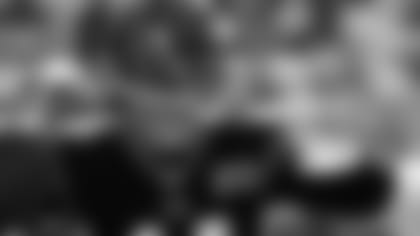 Andy Dalton's PBS win over first-place Buffalo in early October of 2011 keyed a 6-2 start.
Richard Skinner, Cincinnati's Local 12 digital sports columnist
Almost all field goals. It seems like the Bills' Steven Hauschka is kicking them from 80 yards out at times.  The Bengals defense has played four winning games and at times has been superb. Now granted, that's Joe Flacco who can't throw the ball any more, that's a rookie quarterback in his first start, it's the woeful Browns. But they've done what they're supposed to do to those offenses, which is dominate them at times outside of giving up a handful of big plays.
I know Bills quarterback Tyrod Taylor is underrated as a thrower, but he's never going to be confused with Andy Dalton or Aaron Rodgers or any one of that ilk. Buffalo's offense the last three games has averaged only 209 yards. They've done it with smoke and mirrors a little bit. A big turnover differential.  I think the Bengals take care of the ball and if they do, I just don't see Buffalo driving down the field and scoring on them very often.
 I think the one big if for the Bengals is if they get in some third-and-longs and Andy has a Bad Andy day and the line doesn't block because of that, that could be an issue, but I just think they'll do enough to win this game to go to 2-3 heading into the bye. THE EDGE: Bengals, 19-12
Jim Owczarski, The Cincinnati Enquirer
This is going to remind a lot of people of the Thursday night game and it may look like the Bengals offense regresses, but I think the Bills defense is that good. I think the Bengals defense is that good. It will be that type of game. It's a defensive struggle. Maybe there are some turnovers that lead to points. Or maybe it's just a kicking competition. It will be more about how good these defenses are as opposed how bad the offense is.  Tyrod Taylor is a one-man wrecking crew at this point and there's tight end Charles Clay and running back LeSean McCoy.  I think that plays into what is good about this Bengals defense. Short passes, rally to the ball, fast linebackers, fast linemen. The things the Bengals sometimes struggle with, blown coverages or some mistakes in the back end, I don't know if the Bills have playmakers to do that and I don't know if Tyrod Taylor is going to have the time to take advantage of that if there is something down the field. THE EDGE: Bengals, 12-10.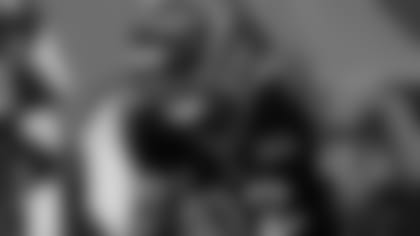 A big return by Alex Erickson could decide Sunday's game.
When they write the obit of this season, good, bad, or ugly, they'll go to this game and start from there. It's a classic fork-in-the-road game with the bye looming. No brainer there. Go 2-3 or 1-4 with a trip to Pittsburgh next where Marvin Lewis is 6-8 and Andy Dalton is 2-4.
Like Bengals left end Carlos Dunlap says, the biggest thing about Sunday's game is they need to win against an AFC foe after losses to Baltimore and Houston.
But after that it's about making a stand at home. Go back to the Monday night against Houston two years ago when they were 19-3-1 in their last 23 PBS games in a skein they took out a slew of Super Bowl-winning QBs: Rodgers, Brady, Wilson, Roethlisberger, Flacco, and both Mannings.
Since that night they were knocked from the ranks of the unbeaten, they are 6-7 at home and have lost to Trevor Siemien in his third NFL start, Deshaun Watson in his first NFL start, a tag-team of Brian Hoyer and T.J. Yates, and a career .500 man (11-11) in Tyrod Taylor.
 Now here comes the Bills' Taylor again trying to win his second PBS game in that stretch. Taylor is a dangerous player, a better quarterback than you think and now he has a 17-15 record. But that's also the kind of guy the Bengals should be beating at home with the league's third best defense and a quarterback that's been to the postseason five times.
But they haven't beaten guys like that here lately because the offense has struggled so much the defense that once dominated PBS games has been playing from behind or even and hasn't been able to exploit the tentativeness of Flacco or the inexperience of Watson. Will it be much different than last year's 16-12 loss to Taylor and Co., last Nov. 20 in which they barely amassed 300 yards? Or will the Bengals be able to expose Taylor's lack of down-field weapons?
It will be different, of course, since they lost Green back in November on the game's second snap for the rest of the year with a partially torn hamstring and the Bills have to try and defend him Sunday with a rookie cornerback.
But other than that, a lot of the dynamics are uncomfortably the same. Kyle Williams, the Bills' ageless load of a defensive tackle, is teamed with the athletic and large Marcell Dareus in the middle and the Bengals have moved nothing in the running game during the first month of a season they are on pace to have the fewest rushing yards in franchise history and their three talented running backs average 3.2 yards per carry.
Plus, the Bengals' rotating tackles may not be facing explosive pass rushers, but Jerry Hughes and Lorenzo Alexander are quite competent and have a track record of getting to the quarterback. It's not the greatest of matchups for an offense still trying to find its feet.
But if the Bengals are as efficient attacking the Bills' bevy of zones as they were Cleveland's Cover Two last week, they can take command of this thing. The Bills don't play their safeties as deep, but no doubt they'll challenge tight end Tyler Kroft to beat them like he beat the Browns last week. They'll tilt their coverage to Green, so if the Bengals are going to win this one they need another receiver to have numbers they haven't had this year. With the most productive receivers behind Green Kroft and running back Giovani Bernard, they really need a Brandon LaFell or a Cody Core to emerge on the outside.
Of course, so do the Bills. Look, this is an in-the-box game and the offense that plays outside the box is going to win. With Jordan Matthews hurt, the Bills have virtually nothing on the outside. The only wide receivers with catches are second-rounder Zay Jones and journeyman Andre Holmes. Jones has struggled with four catches on 17 targets and while Holmes has two TDs among his six catches, Taylor has been relying on his legs, the double threat of running back LeSean McCoy and the receiving of tight end Charles Clay.
That should allow Bengals defensive coordinator Paul Guenther to focus on shutting down Buffalo's strengths with the Bengals' strengths: fast, versatile linebackers and linemen that can cover in the middle of the field and on the perimeter keeping McCoy and Clay in check.
There are two things the Bengals have to avoid. They can't let Buffalo take the lead and allow Taylor and McCoy to run it 30 times and keep them in a play-action game. Even if the Bengals allow them, 3.5 yards a carry, that's enough to keep them guessing. And while everyone says the scoring averages make it a 17-14 game, it's not a good idea to get into a game of field goals with Buffalo's Steven Hauschka already 4-for-4 from 50 and beyond.
If it's going to be a one-score game, the Bengals can use another phase of special teams to get an edge. They are sixth in the NFL in punt returns after Adam Jones took one for 40 last week in Cleveland for his longest in three years and Alex Erickson is ninth in the NFL even though he's lost 70 yards on three penalties. First they have to make sure Brandon Tate doesn't haunt. The Bengals' all-time leading punt returner now works for the Bills and is seventh in the NFL.
Cincinnati Bengals host practice at Paul Brown Stadium Practice Fields 10/4/2017