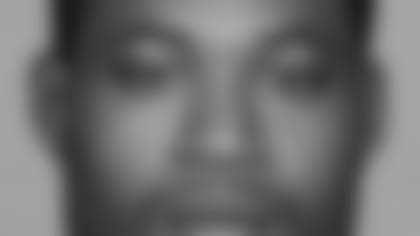 With concerns about the health of their wide receivers, the Bengals on Tuesday signed rookie Reggie McNeal off their practice squad.
The Bengals may not have liked some of the medical reports that surfaced after Sunday's costly victory over the Browns. With T.J. Houshmandzadeh (heel) and Antonio Chatman (groin) shelved for the first two games, Tab Perry hurt his hip in the final moments of the game on a kick return.
According to league sources the Bengals are going to fill McNeal's spot on the practice squad Wednesday by re-signing guard Kyle Takavitz, and they gave former Steelers linebacker Andre Frazier a physical Tuesday.
McNeal, a sixth-rounder out of Texas A&M, is a converted quarterback who takes the roster spot of injured David Pollack. Back in what seems to be the glory days of three weeks ago when they had the deepest receiving corps in the NFL, McNeal wasn't happy about getting released on Cutdown Day and checked out the possibility of joining other teams' practice squads.
But assured by head coach Marvin Lewis that he would see more action as a quarterback, McNeal said when he returned to the club that he decided it was best to stay in a system he already knew.
He also said he didn't think about going to Canada to play quarterback, but he thinks he can play it in the NFL as well as be an all-purpose threat in the mold of former Steelers Kordell Stewart and Atwaan Randle El.
Whether he gets a chance to dress against those Steelers Sunday in Pittsburgh depends on health. If Perry can't go, McNeal might be able to help Kenny Watson return kickoffs. If Perry and the other two can't go, he'd have to suit up as the fourth receiver.
But at his Monday news conference, Lewis held out some hope that Houshmandzadeh could return.
Takavitz, a University of Cincinnati product, spent parts of last season on the squad, before being released just before this season.
Frazier, also a former UC player as well as a former Cincinnati prep star, is the son of Bengals Super Bowl linebacker Guy Frazier. He had an impressive run as a Steelers special teamer last year, but spent the playoffs on crutches on injured reserve.