*William Jackson, all over Antonio Brown last Sunday, gets long ball T.Y. Hilton this Sunday.    *
       BENGALS CB WILLIAM JACKSON VS. COLTS WR T.Y. HILTON
Last Thursday before they played the Steelers the Bengals' secondary did what it always does on Thursdays and had a players-only film session. One of the cornerbacks observed, "Hey, they've got fast receivers. Safeties make sure you stay high for us."
Safety George Iloka, the secondary's traffic cop, couldn't resist and said to Jackson something along the lines of, 'You're good. You don't need us. You're the fastest man in the NFL."
Iloka was ribbing him about his pick-six last month off Green Bay's Aaron Rodgers, which the NFL's GPS clocked Jackson with the league's fastest play at that point in the season. It is still No. 4 for a second-year player sidelined by injuries as a rookie.
But before practice Wednesday as they prepped for Sunday (1 p.m.-Cincinnati's Channel 12) and the Colts at Paul Brown Stadium, Iloka looked damn near psychic. Profootballfocus.com ranked Jackson's performance at the top of the NFL last weekend when the web site charted him blanketing Pittsburgh's Antonio Brown, the NFL's leading receiver. He goes from the fire into the fire Sunday when Hilton and his 19.2 yards per catch are showcased.
PFF says Jackson held Brown without a catch on four targets when he was the primary coverage defender and broke up three of the incompletions. The site had him for allowing one catch on six targets for three yards and he's now ranked 31st in its standings of  NFL cornerbacks after QBs have a mere passer rating of 48.1 against him.
 "I was just messing with him," Iloka says. "He's a good person and a good player. Anybody who watched the game saw that he held his own and he's progressing."
And the Bengals are so deep at corner, Jackson figures he won't even be starting after all that this Sunday because he thinks Adam Jones (back) is returning after not playing last Sunday.
"He's back this week," Jackson says. "He might end up starting. I'll just be ready when my number is called."
 The 6-0, 190-pound Jackson, the man secondary coach Kevin Coyle calls "Willow," is blossoming weekly. After emerging as one of the few flowers from that 29-14 desert, he's showing exactly why they drafted him with the 24th pick in 2016 and why he reminds some of another athletically explosive guy they drafted ten years before with that 24th pick. The 5-11, 185-pound Johnathan Joseph is still in the league and went to two Pro Bowls with the Texans after he and fellow cornerback Leon Hall were the co-MVPs of the Bengals' 2009 AFC North champions.
"He's a little leaner than Johnathan. They're a little bit different, but their similarities are they both have great straight-line speed," says Coyle, who enthusiastically reinforced what the scouts saw a decade apart on each pick. "From a pure coverage standpoint and running with receivers, that upper level acceleration, the ability to recover and get back in position is similar to some of the guys we've had here."
Take that marvelous play on Sunday when Brown momentarily beat him on a go pattern, but Jackson closed so quickly in the end zone that he came from behind Brown to knock the ball out of his hands. What sticks with Coyle is that the Steelers quick-snapped on that play and Jackson still recovered in time even though he didn't start from an ideal position.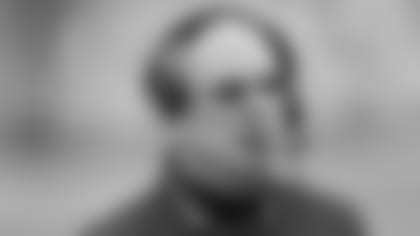 Secondary coach Kevin Coyle can see the common threads between the decade of Johnathan Joseph and Jackson.
 Then, on the next snap the Steelers flopped speedster Martavis Bryant opposite him and sent him on another go route. Jackson went step-for-step with him and quarterback Ben Roethlisberger's pass sailed harmlessly by.
"Back-to-back. That's impressive," Coyle says.
"Speed," Iloka says. "Speed. He's fast."
"They tried to throw a fade on me," Jackson says. "I knew they were going to try me. I just love that they were throwing the ball my way so I could compete."
That's what Coyle loves about Jackson. He loves the competition. Coyle saw it in the red zone Sunday when his one-on-one tackle helped hold the Steelers to a field goal. Here's another similarity with Joseph. They'd like to see him be a bit more physical in the fashion of the rookie Joseph and in his first couple of years Joseph developed that part of his game. Coyle sees the same dynamic with Jackson.
"The thing I love about Willie is he's willing to do it because he just wants to compete" Coyle says. "He's a good tackler and made a play that helped us from holding them in the red area. He wants to do well."
But Coyle thinks his best play against Brown came not on the go, or a stop route on the Steeler sidelines that he broke up, but on what he calls 'an over route."
"He had to cover Brown across the field on a very difficult angle route," Coyle says. "You're in a chase position from the get-go and he was able to use his speed and acceleration and keep up with him and get a hand on it even though he had to come from across the field."
The 5-10, 183-pound Hilton brings a lot of the same problems as Brown. He's fast, slippery, a little big man who has the sixth most yards in the league and as Coyle says, "He plays bigger than he is."
"They're the same kind of player," Jackson said. "They both move around a lot."
Hilton has had only 19 targets in the slot, but that's where his one touchdown has been delivered in wat has been an odd year for him. In the two games he's gone off (153 yards vs. the Browns and 177 vs. the 49ers), they've won. In the games they've lost there have been times he's been invisible. The last two weeks he's caught a total of three balls and after catching two last week caught more hell when he ripped his offensive line.
But he's dangerous. The Bengals know that as well as anybody. They coveted Hilton during the 2012 draft season and were poised to take him late in the third round with the 93rd pick when the Colts stunned them and took him off the board at No. 92.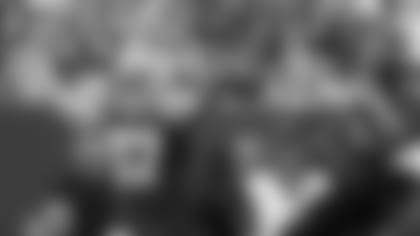 Jackson's pick-six against Aaron Rodgers and Jordy Nelson is the fourth fastest play in the NFL this year.
"He has explosive speed," says Bengals head coach Marvin Lewis. "For a guy that's not tall, he has a great catch radius and an ability to track the ball downfield. He really has special ability that way, with tracking the ball. He came into the league with those kinds of things, which you could see from his college tape. That was one of his special things, and he has not disappointed."
 Neither, it seems, has Jackson. But it looks like the Bengals aren't going to back off the rotation they've got going at corner. Before Jones got hurt, he took just 15 snaps against the Browns. When he got hurt the next week against the Bills in the first half, he left after he took 15 snaps.
"We've got a number of starting level corners and we see that as a positive thing," Coyle says. "And they should be. They were drafted in the first round for a reason and now they're getting an opportunity to show why. Hopefully they continue to do that … It's good to have players that you have confidence in that can play and do the things you want to do and the more top-level cover guys you have the better chance you have to be successful.
We're fortunate to have guys that can cover and are willing to show up in the running game. I think we've improved in that area….It's cliché-ish, but it changes each week. Somebody is up, somebody is down, somebody gets dinged during the game. But the beauty of it is the guys that have stepped have, for the most part, filled the role. If we have guys that can be fresh by rotating people in and out of the game, it will just make us better."
Cincinnati Bengals travel to take on the Pittsburgh Steelers in week 7 of the regular season.