Vontaze Burfict buckles up for Sunday.
BENGALS MLB VONTAZE BURFICT VS. JAGUARS RB LEONARD FOURNETTE
There may be no more clear-cut assignment in Marvin Lewis' 15 seasons than what awaits Sunday (1 p.m.-Cincinnati's Channel 12) in Jacksonville against the suddenly relevant 4-3 Jaguars.
When the Jaguars win, they get a foothold with the NFL's top-ranked rushing team and have bolted to a combined 69-6 half-time lead in their four victories before unleashing an NFL-record setting pass rush in the second half. Even when Fournette didn't play two weeks ago with an ankle injury, the Jags still went on the road to crush the Colts behind the likes of T.J. Yeldon and Chris Ivory. In the games they've lost, they were down 54-27 at the half.
Quarterback Blake Bortles, once the future of the franchise, is now simply a caretaker, maybe waiting for the next trade deadline day. The Jags are winning with Bortles throwing the sixth fewest passes among quarterbacks, miring him in 24th for yards. But since he's got the league's third worst completion percentage, the Jags are just better off when he doesn't throw it.
 "I think Fournette can beat you. I'm not sure Blake can beat you," Burfict says. "We'll put it in his hands and he'll have to beat us if he can."
Defensive coordinator Paul Guenther calls the Jags an old school, traditional NFL running game. They'll come at you with three different personnel groups: three wide receivers, one running back, one tight end; two wide receivers, two running backs, one tight end; two wide receivers, two tight ends, and a back. But at all times it has football boss's Tom Coughlin stamp with head coach Doug Marrone's approval. Run the ball at all cost.
"The nature of their offense is they hand the ball off," Guenther says. "They don't shy away from it. If they don't have success, they keep doing it. They try to get into the fourth quarter and wear you down some. They don't get discouraged if they don't gain a yard. They'll come back and run it again."
What a difference 48 games makes. The last time these two met three years ago Thursday, it was the Bengals running game taking off with Cincinnati rookie running back Jeremy Hill rushing for his first 100-yard day with 154 in a 33-23 victory over the Jags. The quickest way to relevancy and the fastest way to lose grip in the AFC power rankings? In this case it looks like the ability or lack of it to run the ball.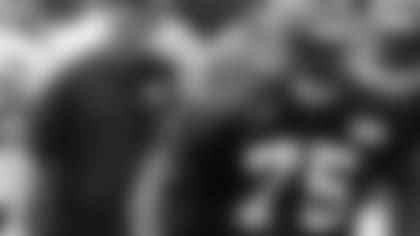 There could be more than 13 snaps for Billings Sunday.
Now Hill is backing up rookie Joe Mixon in an impoverished running game in which Mixon has taken the last five games to gain 146 yards. The 6-0, 228-pound Fournette has three 100-yard games in his first six appearances while the Bengals have had three 100-yard games in the last 17 games and none this season.
Heightening the matchup is Burfict's second NFL start at middle linebacker in the base defense after getting moved there last week in the wake of Kevin Minter's elbow injury in Pittsburgh. Burfict always played the middle in the nickel package, but they'll no doubt be in base more than usual with the Jags attempting to pound the ball and keep Bortles from being a factor.
"I'm just a little rusty in base," says Burfict, who came into the league in 2012 as one of the top middle linebackers in the nation at Arizona State before starting at WILL in the third game of his NFL career with 48-hour notice and then staying there until last week.
"It's the same thing as nickel, but nickel is more opened up. Obviously in base it's more in a box. I'm just playing a little bit slower, getting used to it getting my hand on it. I'm starting to play a little faster day-by-day.  The hands are different, the eyes are different. Who you're on … I enjoy it. It's my natural spot."
It's a natural matchup. The veteran elite linebacker vs. the hot shot rookie running back ripping off 4.6 yards per carry. Not only that, but Fournette has the two fastest plays in the league this season, according to the NFL GPS. He hit 22.05 miles per hour on a 90-yard touchdown run and 21.76 on a 75-yard touchdown. Burfict says his speed is deceiving.
"He's got great moves," Burfict says. "I'm not going to say what he likes to do because I want him to keep doing what I'm seeing on film."
What he does is a little bit of everything. He can catch it, too.  Fournette's M.O.is that while he's not a power back who can truck you, he can cut at full speed and he's a very good contact runner. According to profootballfocus.com, he's in the top five in being elusive and popping longs ones. Burfict compares him to Ezekiel Elliott of Dallas and it will be recalled Elliott ripped them last year in a 28-14 loss in Dallas.
"I've been watching him since his LSU days. I'm a big fan. He runs hard. Extremely hard," Burfict says. "It's going to take all 11 to wrap up … We played Zeke when he was a rookie and everyone was getting on his high horse. We kind of underestimated him. Can't underestimate this back this week."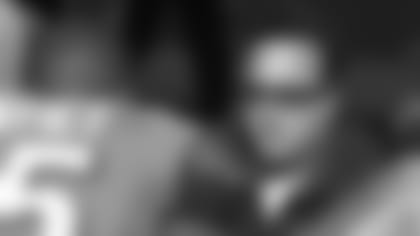 Bengals DC Paul Guenther: don't get behind.
In a game where the Bengals just don't seem to match up well anywhere with the Jags in a couple of key areas, this may be one of them. The Bengals have played excellent defense this year, but they have been nicked in the run game. Outside of the 134 yards they've allowed Steelers running back Le'Veon Bell, they haven't been buried. But they've also had trouble getting off the field against the Ravens (157 yards), Steelers (152) and Colts (115) and you'd had to chalk that up a lot of that to the offense's failure to stay on the field. The Ravens ran it 42 times, the Steelers 43 times, and the Colts 28.They're going to get yards that way even if you allow them to less than four yards per carry and chipping away at three and four yards is shot plays right into the Jags' hands.
 But the Bengals also figure to deploy to stop the run. They've got enough confidence in their cornerbacks to cover one-on-one and drop eight men in the box. Or play anything with eight men in the box. They'll no doubt dare Bortles to beat them, but the one fear is that one pop through the eight-man front and not just Fournette, anybody is going to be gone for a touchdown.
"The fits have to be there in an eight-man front," Guenther says. "The only guy back is the middle safety and you have to rely on him to make the play."
If there is ever a time to play Andrew Billings, the prized second-year nose tackle who missed all last season with a knee injury, this is it. He hasn't played more than 13 snaps in a game, played just five last week, and with just 12 percent of the defensive snaps played he's the only linemen playing less than a third of the time.
But he may join the club Sunday.
"We drafted him for games like this," Guenther said.
And Burfict knows exactly what this game is.
"We'll play more conservative and less aggressive this week," Burfict says. "What we're saying is we're not going to let the run game beat us. We're not going to let Fournette beat us. We're seeing 10 guys in the box, we see 12 guys in the box and they're still breaking touchdowns. Their mentality is they like running the ball and they do a great job with that and they've got a great scheme.  If I was them I'd run the ball, too."
Has it ever been so clear-cut?
Cincinnati Bengals host practice at Paul Brown Stadium 11/01/2017