Carl Lawson working the edge in the spring. On Sunday he works the edges of the Hall.
*         BENGALS RE CARL LAWSON VS. BROWNS LT JOE THOMAS*
The Bengals defense, victimized by a handful of Hall-of-Fame throws in the last eight minutes last Sunday in Green Bay, is still murmuring about how they were a fingertip away from beating Aaron Charles Rodgers.
Especially the last one, a 72-yard missile on third-and-10 with four verticals running down the field, a deadly free play for a quarterback who kills you softly with everything from cunning to come-back-routes. As he walked to the locker room, crestfallen Bengals defensive coordinator Paul Guenther felt a tug. It was Rodgers shaking his head about how dicey it always is against the scheme of Guenther and Minnesota's Mike Zimmer and how he had to resort to what he called a backyard play to win.
Guenther deployed Cover Two, designed to take away the deep ball with the cornerbacks protecting the sidelines and passing off the deep routes to the safeties.  But Rodgers forced an offside with a long cadence on a short play clock and everyone knows that's bad because now he can draw it up with his ball in the hand. For a split fatal second , stately Lambeau Field stumbled into the playground.
"The couple throws he had on the boundary over there on that last drive, it was some of the best throws I've ever seen since I've been in the league," Guenther says. "We were so good all game about staying onsides. He does such a good job at Lambeau with the cadence. We had a guy jump offside. This is the way they practice and they're  trained to go deep and basically the guy kind of broke the route off. If you look at the play, he's kind of looking and not sure where to throw it, and all of a sudden he sees the open pocket. I mean he throws  it on a line between the safety and the corner. I don't think anybody else is going to make that throw."
For Lawson, the Bengals' explosive rookie quarterback chaser who is so exciting he's got Vontaze Burfict pumped up, it's all an open book. He gets Rodgers sandwiched around two rookies, Clemson's Deshaun Watson two weeks ago and Notre Dame's DeShone Kizer Sunday (1 p.m.-Cincinnati's Channel 12) in Cleveland.
"He might be good, too," Lawson says. "That's the beauty of this league."
Except it's been an ugly underbelly for the Browns in this series since head coach Marvin Lewis took over the Bengals in 2003. In his 29th game vs. the Browns, Lewis faces his 18 different starting quarterback and sixth rookie in a line that goes back to Charlie Frye, Colt McCoy, Brandon Weeden, Johnny Manziel and last year Cody Kessler.  He's 5-1 against those rookies (the loss to Weeden) and 16-12 against all rookie QBs after Watson busted a 49-yard scramble for the game's only TD in the loss to the Texans.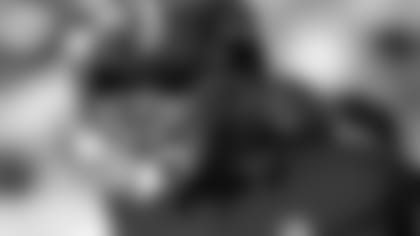 Marvin Lewis prepares for his 18th different Browns' starting quarterback.
Sunday's beauty is that Lawson pits his 94 snaps against Thomas' historic streak of 10,131 consecutive plays since he came into the league in 2007. If Rodgers is going to the Hall of Fame then so is Thomas. Any guy who has more Pro Bowls than Jim Brown, and Thomas has one more with 10, figures to get to Canton on the first ballot.
It makes for a pretty eventful week for Lawson, which began in Green Bay with Rodgers becoming the first 2.5 sacks of his career. It's not like baseball where David Price can call for the ball after his first big-league hit. Or even a fellow defender who can keep his interception ball.
"But I know what I did. I'll be able to tell my kids about it. Aaron Rodgers definitely will be a (Hall of Famer), so that will be cool," Lawson says.
What he figures to get in Cleveland is a lesson from Thomas and Lawson is ready to learn. The day Thomas was drafted, Lawson was all of 11.
"Everybody watches the Top 100 and he was on the Top 100. I remember seeing some film of that," Lawson says. "Yeah, I've seen Joe Thomas before. Now I get to play him. It's an honor. He's a great player. Very good representative of the league and what it stands for. I'll be honored to be in his presence … His greatness speaks to what a pro is and how he goes about his business. It will be an honor just to play against him."
It's not going to be like last Sunday. Not when he went against a young back-up left tackle in his third pro start. Now he heads to the other end of the NFL spectrum and Thomas' 163 straight starts as he continues his transition to playing SAM linebacker in between rushing from the edge on passing downs.
"The first real accomplished player that he's played against all regular season," Lewis says.
Ever since he arrived in the fourth round from Auburn, the Bengals though they had something special in Lawson and he hasn't disappointed. They haven't been this excited about a rookie pass rusher at the start of a season in almost 30 years, when James Francis got seven sacks in his first seven games in 1990. They didn't get excited about Carlos Dunlap until they started playing him in the last half of 2010 and he had 9.5 sacks.
Lawson knows he didn't go in the first round because of injury, so he's become devoted to taking care of his body. It looks like he wants to knock on wood when he hears that last Sunday's opponent, Kyle Murphy, got hurt and is out for the year.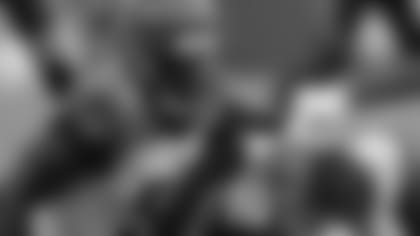 The only souvenir for Carl Lawson's first NFL sacks was the look on Aaron Rodgers' face.
"That's unfortunate. I don't want anyone to ever be hurt because I've been through injuries before," Lawson says. "That's the main thing. I've been taking care of my body and continue to work each and every day and be a pro."
After Lawson abused Murphy in the first half with two sacks, the Packers resorted to giving Murphy help by chipping with a back. Lawson has no idea what waits in Cleveland.
"I'm pretty sure all tackles get chips eventually," Lawson says. "It's almost like rushing with the inside moves, everything just switches up the flow of things and gets people going, gets people thinking. So all tackles get help even though they probably don't even need it.
"I'm just going to go out there and try to do my job and compete to the best of my ability."
Lawson isn't thinking sacks and numbers. Some of Wednesday's murmurings were about how Lawson could have had four sacks. A split with Chris Smith was debatable and the play of the game might have been his sack that was taken away by a 12th man on the field.
"You don't want to give up sacks. But it is what it is. All you can do is keep working on your craft," Lawson says of the flag. "The thing about that is you learn from your mistakes. In this sport you can't pat yourself on the back. You've just got to keep going and keep pushing and maybe congratulate yourself if you reach your goals at the end of the season.
"But each week you've got to be thinking, 'I've got to get better.' But you don't want to put too much pressure on yourself and say I have to improve on this and I have to improve on that. Sacks come when they come. There's no emphasis on that."
Burfict's eyes were opened in camp, when he first saw Lawson's innate ability to stretch his body inches off the ground and cut the edge in half. Back then he compared his potential to Von Miller and he was cheering him on Sunday.
"Man, he comes off the edge with no care. He's pretty smart. I like the guy -- he's pretty funny as well. A good teammate," Burfict says. "What did he have, 2 1/2 sacks? Just watching him when I was watching the game, I was getting all fired up because of where he came from, coming in as a stand-up linebacker and now as a defensive end. It's helping the team a lot.
First thing he told me was, 'Tez, I don't know nothing about standup linebacker but I do know how to rush.' So just to see him go out there and sack Aaron Rodgers, it's huge."
Ho-hum. Another game. Another Hall-of-Famer.
"It excites me to go against him. But I'm excited to play against everybody," Lawson says. "It's a gladiator sport. You just have to compete against whoever you're going against."