Andy Dalton tries to solve Dick LeBeau in their ninth matchup.
BENGALS WR A.J. GREEN AND QB ANDY DALTON VS.
*  TITANS S KEVIN BYARD AND DC DICK LEBEAU*
Old friend Charles Richard LeBeau, 80 years young, is dialing up another game plan against the Green-Dalton Bengals when his Titans host them Sunday (1 p.m.-Cincinnati's Channel 19) in Nashville in a matchup of three of the more significant names in franchise history. In his 59th season, he's got the edge in years of experience by just a tad. Add up the pro years of the 11 starting Bengals on the depth chart and it comes out to 55.
When Green and Dalton were born in the late 1980s, LeBeau had coordinated only the Bengals and had not yet led that undersized but overachieving defense into Super Bowl XXIII.  They went from junior high to school when he moved from coordinator to Bengals head coach at the dawn of the oughts.
But Green and Dalton and LeBeau have been around long enough to have played a LeBeau defense eight times back at the end of his run in Pittsburgh, where he won two Super Bowl rings before moving to Tennessee in 2015.
LeBeau isn't exactly the ideal guy to have waiting for Green and Dalton at the end of their biggest three-game funk in the seven years they've been together. Although they are 2-6 against his defenses, Dalton and Green had some days against those defenses and LeBeau also made it tough for them on other days. Dalton has thrown as many picks (10) as TDs against him with a 74.7 passer rating that is about 15 points below his career rating. And Green has gone through three straight games with just seven catches for 76 yards. Last year, that was a half for him.
"I've been in this league a long time," says Green, who is still a few years shy of LeBeau. "As a receiver, every year is not going to be your best year. You have to learn to live with it. You have to learn to stay the course and get better each week. And every year is not like the previous year, where last year I was on a (personal) record (pace). It's not going to be like that every year … It's just the way the ball falls. Up and down. 3-5, nothing's going your way, A.J.'s not getting the ball, everybody thinks it's a problem … We'll keep fighting and get out of this little drought we're in … I can't get frustrated. I can't let anything get to me."
It's his first game since he let Jacksonville cornerback Jalen Ramsey get under his polar caps and melt his icy demeanor into a puddle of punches that pooled into a $42,000 fine and while LeBeau won't taunt Green with words, he'll certainly do it with bracket coverage.
Green knows what he's going to get from LeBeau, the Zone Blitz Jedi. Nosy safeties and buzzing linebackers doubled with athletic young corners. But Green has held his cool long enough to post some good give and take with LeBeau.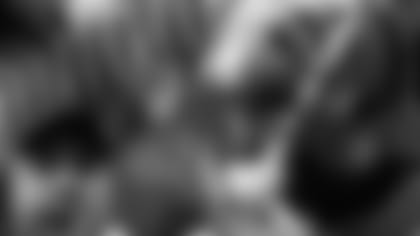 A.J. Green is looking to bust out after a quiet three games.
His first catch against the Steelers his rookie year was a 36-yard TD, but he hurt his knee on the play and missed the rest of the way and the next game. One time against LeBeau Green was held to one catch (eight yards) for an entire game. But twice Green came up with double-digit catches and his 224 yards in 2014 was his career high until the next season.
"A little bit," says Green of the similarities between the Steelers and Titans schemes, "but they have some young guys. The rookie (first-round cornerback Adoree Jackson) is playing well. Logan Ryan, the guy that came from New England, is a great corner. They've got that safety (Byard) back there and Casey (defensive tackle Jurrell) is a wrecking crew up front. It's a great defense. It's a challenge for us."
It certainly is better than the Jacksonville defense from last week in which the Bengals converted just one first down. And it looks to be classic LeBeau, at least after Oct. 1, when the Titans got drilled by 57-14 in Houston. But since then they haven't allowed more than 22 points and that's not good for a Bengals offense that that has scored 22 points just once since Oct. 1.
"There are similarities," says Dalton, who like Green has had his days and hasn't had his days against LeBeau. "He has his style. How he likes to play. It's a zone blitz scheme. They probably are a little more man than Pittsburgh. Pittsburgh is a big zone team.  He makes you drive the field. You have to keep making positive plays. They try to limit the chunk play. They don't allow the deeper stuff."
The Bengals may be asking what's a chunk play? Green hasn't had a catch longer than 20 yards since his game-breaker 47-yarder four games ago against the Bills on the last play of the third quarter. In the last three games rookie Josh Malone's 25-yard touchdown two weeks ago, and Alex Erickson's 22-yarder three weeks ago against Pittsburgh, are the only 20-plus grabs by a wide receiver.
So LeBeau, no doubt, is going to do what he did in Pittsburgh. Buzz Green underneath with a linebacker and shadow a corner or safety or both behind him. (Remember, in 13 seasons calling 26 games against the Bengals in Pittsburgh LeBeau allowed the Bengals two 100-yard rushers.)   
Byard may not be LeBeau's man in Cincinnati, David Fulcher, or his guy in Pittsburgh, Troy Polamalu. But Byard is a second-year safety that makes plays for him in the passing game.
 After getting three interceptions against the Browns and two against the Ravens in the Titans' last two games, he's only the fifth player since the 1970 merger to have five picks in two games.  (The Bengals have five interceptions all year.) He leads the league in interceptions with six and a fumble recovery gives him seven turnovers. (The Bengals have six all season.)
 "He gets his hands on a lot of balls. He's a great athlete," Green says. "We can't have any turnovers. It seems like every time we have tipped ball it goes to the other team. We can't have any more tipped balls. We have to be very careful."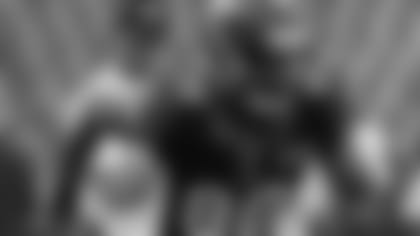 Josh Malone, Mr. Football in Tennessee, may hold the key down home.
Dalton knows all about that. His first three games against LeBeau were miserable with 170, 135, and 105 yards. But he also had a 128.8 rating in his last year against him in a 300-yard game that got wiped out by Steelers running back Le'Veon Bell's 185 yards. He followed that up with a solid 83.7 on the road in the 2014 finale that was basically the AFC North title game with two TDs and no picks in an effort that got foiled by Green's late fumble.
"He's been in the right place," Dalton says of Byard. "He's tipped balls that have come his way. He's a great center-fielder. He's reacting. He may be on one guy, then he sees the ball in the air and he goes make a play on it. You have to play your game. That's what it comes down to. If you feel like a guy is covered you can't take chances because he's got good ball skills. You have to be able to get it there."
Green needs some help. While Green has struggled in the last three games, the other wide receivers have been targeted 27 times with 14 catches. Take away Brandon LaFell's 14 targets and 10 catches and the other four healthy receivers have caught four balls on 13 targets and it doesn't look like slot receiver Tyler Boyd (down with a knee sprain since Oct. 8) is going to be ready this Sunday.
Maybe Malone holds the key down home. He grew up about a half-hour away from Nashville in Gallatin, where he was named Tennessee's Mr. Football before starring in Knoxville at the University of Tennessee.
"We're not going to press on getting me the ball every time," Green says. "When my opportunities come, I try to make a play. We're not going to force anything. It's not good for the team."
LeBeau, he knows, will make him work for it.
Cincinnati Bengals host practice at Paul Brown Stadium Practice Fields