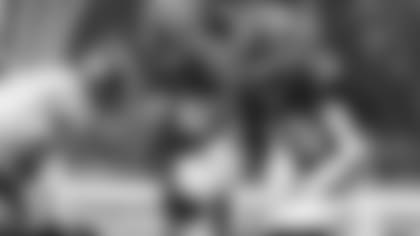 *Reggie Nelson (20) has another big challenge Sunday in Bombing Ben Roethlisberger.           *
BENGALS S REGGIE NELSON VS. STEELERS QB BEN ROETHLISBERGER
There are plenty worthy of a Pro Bowl vote for the 10-2 Bengals.
You can start at the top with four-time Pro Bowl wide receiver A.J. Green and MVP candidate quarterback Andy Dalton. Go right down to the lines with perennial favorite Andrew Whitworth and Clint Boling on offense to Geno Atkins and Carlos Dunlap on defense. In the back end, there have been few cornerbacks, if any, playing better in the league than Adam Jones. Cedric Peerman has been a dominant cover player on special teams.
But on this day fellow safety Shawn Williams lobbied for Nelson and his NFL-leading seven interceptions and before he could begin his argument rookie cornerback Josh Shaw walked by and said, "Push play."
 "Yeah, watch the film," Williams said. "We're not giving up big plays. You look around the league and guys are putting up 40 to 50 (points) and that hasn't happened to us. When they throw it down the field he's going to go up and make the play."
Just ask one of the Bengals secondary coaches, Mark Carrier, who went to three Pro Bowls with the Bears in the early '90s as a deep safety, the position Nelson plays much of the time.
"There's no question he should go and it's not just because of the interceptions," Carrier said. "He's playing an all-around game and don't underestimate catching the ball. It's not easy in traffic and we're going backward, not forward. And he's been very mature with the approach to his teammates. He's helping them as well."
At 32 and in his ninth season, Nelson is having what they call a "career year." Call this one the Full Nelson. Never has he had more than five interceptions in a season, and that was back in his rookie year when he began life in the league in Jacksonville with the knock as an underachieving first-round draft pick. Push fast forward on that.
 On Friday, before the biggest game of the year, Nelson, a popular teammate, is also one of head coach Marvin Lewis' reliable linchpins on a defense that is back in the top ten this late in the season for the first time in two years.
The Pittsburgh Steelers are coming to sold-out Paul Brown Stadium Sunday (1 p.m.-Cincinnati's Channel 12) with the most lethal long ball in the game. Their 19 passes of at least 40 yards far and away lead the NFL. But they play a Bengals defense that has blanketed the long stuff with just one pass longer than 26 yards in the last seven games.
"That's the consistency I've been looking for on the deep ball. We should have literally two more (interceptions) back there,' Lewis said. "Minimum. Maybe three, four. That's what you want from the back end. If we're supposed to have vertical leverage over the top, let's have vertical leverage over the top. That's the biggest progress we have made as a defensive football team this season. It depends who has the deep responsibility. That changes, too. It's more about just staying sound and 11 guys working together."
Nelson is about as soft-spoken and as reserved as they come, so he's not going to break down each and every interception. But there's no question he's laser-focused. Asked about the Steelers' dreaded counter play, Nelson said, "Ask (defensive lineman) Wallace Gilberry. I'm playing back."
And that's such a huge spot Sunday with Roethlisberger riding a three-alarm fire the last month with his torrid wide receivers. Antonio Brown and Markus Wheaton have traded 200-yard days, Wheaton and Martavis Bryant have traded 68 and 69-yard TB bombs the last two weeks, and now here lurks Nelson, the Ben-killer.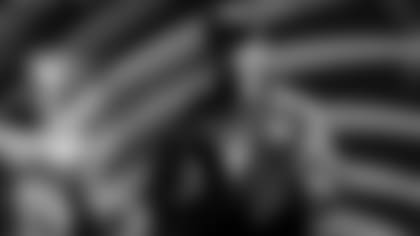 Mark Carrier, a three-time Pro Bowl safety from the '90s, says Nelson is playing well enough for this one.
He's picked off Roethlisberger five times since his interception with 14 seconds left in the next-to-last game of the 2012 season set up the points that put the Bengals in the postseason and knocked out the Steelers. Three of them have come in the fourth quarter of the last three wins over the Steelers, either setting up the winning points or sealed it, including the Nov. 1 dagger in Pittsburgh with 2:44 left and the Bengals leading 13-10 when Roethlisberger air mailed Antonio Brown over the middle.
"Big Ben's a great quarterback," Nelson cautions. "It comes down to my front seven and making the play. We can't let them get behind us."
On paper, it doesn't look like a very good matchup for the Bengals. Their best corner is most likely shelved. Adam Jones (foot) helped shut down the NFL's best statistical receiver in Brown six weeks ago. Slot corner Leon Hall is nursing a balky back, although it looks like he'll try to play. Shaw and fellow rookie Troy Hill have flashed very interesting skills early. But they've got less than 70 NFL snaps between them. George Iloka, the safety opposite Nelson, just returned Friday in limited fashion with a groin issue.
And yet there is certain calmness around the embattled secondary. A lot of that comes from Nelson.
"He's like the peacemaker," Shawn Williams said. "Reggie's cool with everybody. It's like they gave him the T. New (Terence Newman) role. We look up to him and follow him. He's a cool, calm cat. You rarely see him get upset. If you do, that makes you think twice. He helps me chill out there. Calm my nerves."
Lewis calls him "the calming force." Nelson is a study in the NFL's change-of-scenery phenomenon. Since this is a coach's sport, the scenery really does matter. At the end of Nelson's fourth training camp, the Jags offered him around. The Bengals, remembering how they valued Nelson coming out of Florida in the 2007 draft, sent them backup cornerback David Jones and a conditional draft pick, and knew how to tap the talent.
The Jags, knowing they had put too much on Nelson's plate by also playing him at corner, urged the Bengals to just leave him at safety. They understood his personality and rebuilt his confidence with encouragement and re-assurance. By the time 2011 rolled around they had a staring safety with first-round play-making ability.
"We've watched him mature and grow and do everything we expected him to do when he came out of the draft.  We were fortunate he's been able to do it here,' Lewis said. "His ability to study the game and continue to get better that way and improve mentally, and to have consistent coaching has all been great for him."
Everyone has an opinion on the interceptions. Adam Jones says it is hustling to the ball and simply being in right place, wasting no time getting to the spot. Carrier, who never came close again to the 10 interceptions of his rookie year, says it is just one of those years, helped along by his preparation. And, oh yeah, that 1990 Bears pass rush had two Hall-of-Famers in Dan Hampton and Richard Dent.
"I once had a coach tell me luck is where opportunity meets preparation. There's no such thing as a lucky interception," Iloka said. "You had to do something to make it happen.  Whether you're running to the ball, whether you read the play, whether you caught it. He's worked for those interceptions with his work ethic and watching film and preparation."
But Iloka admitted there have been times this year, "I wanted him to put some of his juju on me."
That, along with some Reg calm, and a Full Nelson has been Pro Bowl good so far.