Marvin Lewis talks to Hue Jackson every week but two.    
Bengals HC Marvin Lewis vs. Browns HC Hue Jackson
Lewis has opposed his assistant coaches who have become head coaches six times and has yet to lose. He's played no one more than Jackson but when they meet for the fourth time Sunday (1 p.m.-Cincinnati's Channel 12) in the building named for the man that coached both their teams, it might as well be for the first time.
"That's my guy," Jackson says simply from Cleveland Wednesday, speaking familiarly with the Cincinnati media corps via conference call. "You know that. I have a lot of respect for him, and he's a tremendous football coach, person, brother. He's a good dude."
Similar styles on display here. These are two old school guys that broke into the business in the 1980s when African-American head coaches were merely a concept. They got handed exactly nothing and needed more than brains to make it. You can see their relentless climb up the ladder in the tenacity and resolve of their teams.
Say what you will about the Bengals and Browns this season. But they don't check out of games in a league that always has its share of teams with early tee times. In his 15 years in Cincinnati, Lewis has kept them playing to the end and Jackson saw it close up with four different jobs in seven seasons under Lewis.
"I think it is a mindset, it is an environment that you create. I've watched Marvin create it there," Jackson says. "And obviously it's something I took from him. I don't think you can ever worry about what records are. The goal as a head coach is to get your team to play as well as they can play and compete as hard as they can. And sometimes whatever the number is on the other side, it's just not for you. But one thing I can control is how hard our team competes and how we prepare and how we go about our business. "
Lewis and others around PBS have noticed. Some might even suggest in losing to Jacksonville last week the Browns played the Jags better than the Bengals did.
"How hard they're playing. They were flying around last week against Jacksonville — I mean flying around," Lewis says. "Then they make a stop on Jacksonville, and you see the guys running onto the field. The excitement in their football team, you can see that in watching the tape. You're building upon that — that's what they're building upon."
 The Bengals are wary about Jackson's winless Browns because, well, it's Jackson. He may still be searching for his second win in his second season in Cleveland and there may be plenty of questions about just what the heck is exactly going on up there.
But in the Bengals locker room, there is no question about Jackson. Not two years ago, when he imposed his massive will on an offense that helped lead the Bengals to their best season in 34 years and to the brink of their first play-off win in a generation.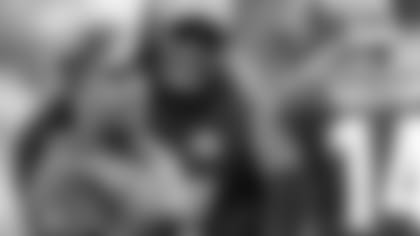 Andy Dalton is leery of Hue Jackson now on the other sideline.
"He's a great a coach," says quarterback Andy Dalton, who figured they'd have a better record. "I am a little surprised by that. There are obviously a lot of factors that go into it.  We had lot of success with him and he's a big reason we had that success. You can't take these guys lightly. Even though they haven't won a game, they're playing hard and are in almost every game. He coaches you hard and he expects a lot out of you. He sees the potential in guys. Even though they haven' won a game, he's making sure he's trying to get the best out of everybody."
Andy Dalton, Dalton's backup, came within a last-second screw-up of being Jackson's quarterback on Sunday. The media has raked the Cleveland front office over the coals so thoroughly for screwing up the trade with the Bengals that it gave rise to the conspiracy theory that it was so screwed up it wasn't a screw-up.
But a big reason McCarron welcomed the trade to a team that has won one game since late 2015 is because of Jackson.
"I think he's one of the best," McCarron says. "He's just able to relate to everybody and he gets the best of everybody."
As for 1-25, McCarron admits he too is surprised.
"You never know," McCarron says, "what's going on behind closed doors."
But there's no question that Bengals president Mike Brown opened the door to a trade with a division rival, state rival, and historical rival only because Jackson was on the other side. Never in 50 years has he traded with the Browns or Steelers, but Brown has such enormous regard for Jackson that he listened. That's what happened when he traded him Carson Palmer six years ago when Jackson was coaching the Raiders.
 "He really took what I liked and knew our personnel and knew what we could do and really game -planned for that," Dalton says.  "He allowed me to play with a lot of confidence and that's not changed. It was a goal of his to try and get his players to play with confidence. I think he pushes you as a player."
Running back Giovani Bernard had him first as a running backs coach, then an offensive coordinator.
"He knows the game. And he's really relatable as far as a player to a staff thing. He knew his stuff," Bernard says.  "They have a good team; things just really haven't rolled their way."
Lewis and Jackson talk every week, which is unique among coaches. But the coaching fraternity is a generous one, probably because they're the only ones that know exactly what the other is going through. So while Jackson's team has struggled there has been a network of support, starting with guys he worked with in Cincinnati, like Mike Zimmer and Vance Joseph on defense, of all things. The big reason Zimmer came to Cincinnati in 2008 is because Jackson worked with Zimmer for a year in Atlanta and was so impressed that he told Lewis there was no way he couldn't hire him.
 "Those are people I have a lot of respect for and people I've been around, so we all kind of converse. There are others around the league," Jackson says. "We all check on each other. These are good times, sometimes, and tough times, so we all try to lift each other up."
Lewis likes to get the other perspective. As high as you think your mountain is, someone else is climbing their Everest. Lewis huddled with Joseph for a half-hour in a deserted Mile High Stadium hours before Sunday's game.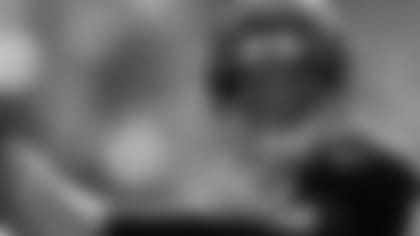 Andy Dalton is 5-1 against Cleveland at PBS.
"It really doesn't change, whether you're in Philadelphia right now or in Cleveland, everyone feels the same during the week — all of the coaches," Lewis says. "People are supposedly at the top or the bottom, but we're all grinding the same way with our staff in our approach. I think that's what people don't really understand. Demeanors (of coaches) don't change. They can't. (The players) are taking everything they get from us, so we really can't change. We have to stay the way we are and continue to push forward."
 And it's not limited to just head coaches talking to head coaches. Lewis smiles when he remembers his boss in Pittsburgh, Bill Cowher, checking in on him on the field before they played in Lewis' first season as the Ravens defensive coordinator. Cowher had just watched film of the Ravens' two losses to the Jags and noted how Lewis did the opposite of the first game and they still lost. "Sometimes the bear gets you," Cowher told him...
"That makes me feel really good, Bill," Lewis recalls thinking with a laugh. "You need that from your friends, and it was great. I'll never forget that. That's what happens — you put yourself in that situation of how you're handling it or how it's being handled. You make them understand."
Lewis has done that plenty of late with Jackson.
"There are a lot of things that he's told me in the last couple weeks," Jackson says. "One is obviously just to hang in there and keep pushing and keep believing in what you know and what you believe in and eventually things will turn. I've heard that now for quite a while. That gets a little redundant at times, but I do appreciate the advice.
"Marvin has been there for me throughout my life so me and his relationship is probably a little bit deeper and the things we talk about are probably a little deeper than others but there is no question, you have to have a support system and group when you are coaching in the National Football League."
Lewis, Dalton, and the Bengals know that Jackson is going to take that edge into Sunday's game. Dalton admits that some of the Hue J edge rubbed off on him.
"Absolutely," Dalton says. "Any time you're around a guy like that, it's infectious."
Well, Jackson is around Sunday looking to do what a Lewis team does in late November with a losing record. Play like 2-0 in September.  
"Honestly I've been proud of my team and how they've done it all year. I mean our guys fight. I think the one game, and I'm being very honest with you, that I think the intensity was still there that we could play better was the last Cincinnati game," Jackson says. "They really played that much better than us and looked that much better than us and I respect that. That is a very good football team with a lot of good players and they know how to play. We're in the midst of learning how to do that, so I have great respect for that."