A rookie is wearing the Bengals' No. 50 jersey in the 50th season.
Bengals OLBs Vontaze Burfict and Jordan Evans vs. Steelers RB Le'Veon Bell
Bell and wide receiver Antonio Brown come into Monday night's game (8:30 p.m.-ESPN, Cincinnati's Channel 5) at Paul Brown Stadium as Batman and Robin with Brown leading the NFL in yards and catches and Bell leading in scrimmage yards while destined to become the first Steeler to lead the league in rushing since the Depression.
With linebackers Vincent Rey (hamstring) and Nick Vigil (ankle) unable to practice Thursday, Evans, the promising rookie who didn't get invited to the NFL scouting combine, looks like he has a back-stage pass to the regular-season's biggest stage where he'll probably end up with the most snaps of his career.
"It's Monday Night Football against one of the NFL's best teams and one of the NFL's best players," says Evans, who has been getting about 18 plays a game. "You wouldn't want it any other way."
Like everyone else who has watched Evans since he arrived back in May as a sixth-round surprise package, Vigil has a lot of confidence in Evans. Surprise because the Bengals had him rated as a fourth-rounder and were relieved he was there and surprise to the powers-that-be that didn't invite him to Indianapolis. To fight against getting his hopes up, Evans fell asleep on the last day of the draft and didn't wake up until a half-hour before the Bengals called. Now he figures to provide a wake-up call for everybody else set for Monday night.
"Jordan is going to do fine," Vigil says. "I think he's going to surprise a lot of people and play well. He understands what offenses are trying to do, especially when they're throwing it."
But the best defense against the red-hot Steelers is a good offense, so the Bengals have to stay away from the trend that has dogged them ever since they lost to the Steelers six games ago when Pittsburgh out-snapped them by 18 plays.
In that stretch that began with the Steelers' vintage 29-14 grind job in Pittsburgh Oct. 22, the Bengals have just 290 snaps compared to the foes' 432. That averages out to a 72-48 spread, allowing the opposition to average 35 runs at them a game. The Bengals can play superb defense, but it doesn't matter with those numbers. The Steelers fall down for 3.5 yards per and if they can do it 35 times that gives them  124 yards and puts the Bengals on the edge.
But when the Bengals have won in this series in the Green-Dalton Era, they've won with defense. They've had to. The most points they've scored against Pittsburgh is 24 and in those three wins they scored 20, 16, and 13 points.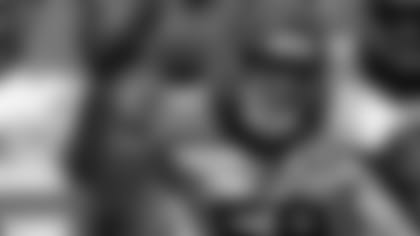 It took an injury to cut into Nick Vigil's snaps.
 Burfict has been in the middle of all of those winning defensive stands, clogging up quarterback Ben Roethlisberger's check-downs to Bell in the pass game while also making sure Bell doesn't get a foothold in the run game. When Bell rushed for 134 yards on 35 carries the last time they met,  it was the first time he went for 100 with Burfict on the field.
 Roethlisberger has been torrid in his last 16 series, throwing 10 TDs with a 140-plus rating and Bell has been just as effective out of the backfield. Against the Packers Bell set a Steelers' record for a running back with 12 catches. They went for just 88 yards on a mass of check-downs, but the Bengals know what just one of them can do. He took a back-breaker nearly half of those the last time they played for 42 yards.
"I missed a tackle on a check-down," linebacker Vincent Rey recalls. "He can turn those small catches into big catches and we have to try and eliminate those. He's got moves. He's able to break tackles."
Since Bell ripped them for 185 yards three Decembers ago, Bengals defensive coordinator Paul Guenther has done a terrific job making sure Bell and Brown don't beat them with those kinds of huge games, like Brown did last Sunday night against Green Bay with 169 yards. Bell is a special case because of the dual threat.
"The biggest pass they had against us in the last ballgame was a 5-yard check-down, the longest throw of the game where he broke several tackles and went," Guenther said. "You've got to make sure when he catches the ball he can't turn and make a move. You've got to be on the guy because he breaks tackles, he's got a good straight arm and obviously they can move him out and let him run routes like a receiver. "
Rey didn't practice Thursday after not playing for the first time in 108 games last Sunday and it looks like he won't be ready. Vigil, who at one point linebackers coach Jim Haslett had charted for 794 snaps out of 798, looks like he won't go for a couple of weeks as he walks around in a boot for his injured ankle.
And that's a tough break since Vigil's strength is pass coverage and Haslett says Vigil played well against Bell the last time out. Profootballfocus.com says none of Bell's three catches came in Bell's area.
"You have to stay close to him," Vigil says. "You give him some spaces. He does a good job making you miss."
PFF ranks Vigil 14th in coverage for the league's outside linebackers, making him a nice bookend with Burfict's No. 2 ranking. Vigil says his crazy number of snaps didn't lead to his injury ("Just caught a foot in the turf," Vigil says), but the defense is beat up. No defense has faced more snaps than the Bengals and Evans is going to bring the fresh legs.
"He'll bring energy and he'll play fast and he'll make some plays," says Bengals rookie running back Joe Mixon, Evans' teammate at Oklahoma.
The Bengals have no idea why Evans didn't get a combine call. He checked a lot of their boxes after they saw his on-campus workout, particularly that 4.51-second 40 that would have led all combine backers if Jabrill Peppers ran with the DBs.
Size? Check with 6-3, 240. Experience? Check with 45 games. Production? Check with five picks, four forced fumbles, and three fumble recoveries. Intangibles? Check as a two-time captain.
The only question was how he would stand up to AFC North pounding after playing in the Seven-on-Seven Big 12. The answer is that Haslett, who roughed up the '80s, loves him. 
"I don't know," Evans says of the lack of an invite. "There are only so many spots available and whoever selected those people wanted to see those people there," Evans says. "It's cool. It was a blessing in disguise. It all worked out. I'm on a team and playing. That was the ultimate goal. It's whatever now."
Gil Brandt, the NFL.com personnel guru, has no idea why Evans didn't get the combine call. Brandt, a Hall-of-Fame type figure who built the Cowboys of the '60s and '70s, is a ubiquitous combine figure doubling as a Sirius NFL Radio host.  From his view in Dallas, Brandt liked Evans.
"I'm a production guy," Brandt says. "You know how many tackles he had against Texas? Ten. You know how many tackles he had against Auburn? Ten. You know how many tackles he had against Ohio State? Seven."
He got this invite for Monday night from Guenther.
"He's going to be a great player here, he really is," Guenther says.
Cincinnati Bengals honor Bengals legends at Cleveland Browns vs Cincinnati Bengals game