*In the seasons Vontaze Burfict has played both games vs. the Steelers the Bengals have managed a split.   *
*                      BENGALS WLB VONTAZE BURFICT VS. STEELERS RB LE'VEON BELL*
Let's just get it out of the way right away. As Burfict, the Bengals' best defensive player, and Bell, the Steelers best player period, prepare to meet Sunday at Paul Brown Stadium (1 p.m.-Cincinnati's Channel 12) for the first time since Burfict made a season-ending tackle on Bell midway through the second quarter of last season's Bengals' victory in Pittsburgh, Burfict made clear that in his mind he wasn't celebrating the hit even though in Steelers' minds he was.
It was a swing pass. Burfict, who led the NFL in tackles before he underwent career-threatening micro fracture knee surgery, was playing his first game in a year. Bell picked up eight yards, but he didn't get any more when Burfict came across the field and hit him cleanly as Bell's knee bent back on the sidelines. If Burfict celebrated anything, it was that he could still go sideline-to-sideline after a year on the shelf. 
"We're cool. No hard feelings," Burfict says this week before a practice. "Last year was last year. People say what they say. I hit him perfectly. He tried to keep his feet going. He got hurt. I talked to him since his injury. I told him I'm happy to see him back running. I told him he's going to come back strong."
For his part, Bell, the best jump cutter of his era, soft pedals this one. Back in May he said the Bengals and the rest of the AFC North were trying to hurt him. Nothing like that this week.
"I wouldn't say I know him too well. We play football against each other and that's really it," says Bell in this week's conference call with the Cincinnati media.  "It's going to be good to play against the Bengals. I haven't played them in over a year. It should be fun. We play in my home state. It will be good to get back to my home state, play well in front of a lot of fans."
The only NFL game Bell ever saw before the Steelers took him in the second round out of Michigan State was a Bengals-Tampa Bay game in Cincinnati at the turn of the century, not that far of a drive from his Reynoldsburg home just outside Columbus.
But this is no kid stuff. After setting the Steelers' single-game rushing record last week in Buffalo with 236 yards, Bell has 1,616 scrimmage yards in his first ten games, the most since Jim Brown had 1,704 yards in the first 10 games of that season Pete Rozelle made his only mistake and let them play games the weekend John F. Kennedy died.  A long time ago. If A.J. Green isn't the best player in the AFC North, the 6-1, 225-pound Bell is.
"I love playing against him because he makes you compete. He's different from the other backs," says Burfict, who has only played him twice. "He's elusive. He's a big guy, a strong runner, good at finding holes, good at setting up his blocks."
Bell has played only ten games because he began the season suspended for violating the NFL's substance abuse policy. Burfict has played only 11 games because he began the season suspended for violating the NFL's player safety policy. No matter. Burfict already has almost 100 tackles and should go to the Pro Bowl. Bell leads the NFL in scrimmage yards per game and should be the MVP.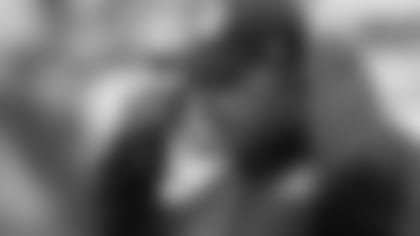 Bengals head coach Marvin Lewis: Burfict's staunchest defender.
But it was injuries that took them out of their best games in this series. Bell wasn't around for Burfict's epic performance in last season's wild Wild Card Game that should have ended with his interception of Landry Jones after his sack knocked Ben Roethlisberger out of the game but instead ended with Burfict's controversial hit of wide receiver Antonio Brown.
And Burfict was out with that knee injury when Bell went for 185 yards on the ground and 50 more in the air in a 2014 Steelers' blowout at PBS.
The thing is when Burfict is in the lineup, the Bengals have always managed at least a split with the Steelers. They've done it starting in his rookie year of 2012, 2013 and 2015. In 2014, he missed both games.
Now, let's get the Brown play out of the way, too. Earlier this week Bengals defensive coordinator Paul Guenther showed the local media a play from two weeks ago against the Eagles when Burfict delivered a clear clean shot over the middle on Philly wide receiver Dorial Green-Beckham that dislodged the ball and sidelined Green-Beckham for the game.
"You tell me what's the difference between that play and this one right here," Guenther said. "The receiver doesn't duck down, right? It's the same play guys; let's face it, same spot on the field, same kind of deal."
Despite the noise, Burfict doesn't think there's bad blood there, either, with Brown.
"I saw him one night at the club. I shook his hand and I wanted to say something to him, but the music was too loud," Burfict says. "It's football. You're going to get hit. He's a good dude. It's football. No hard feelings. I was trying to make a play on the ball."
If the Steelers see Burfict as the dirtiest player in the game, his coaches see him as a player who is learning how to pay within the scope of the new rules. He does have a $75,000 fine this season, but no 15-yard penalties. He's had only one penalty and none in America. He had a five-yard hold in Wembley.
 "When you play linebacker, you're at the tip of the sword all the time. You're going to be put in positions that way with the way you play the game," says Bengals head coach Marvin Lewis. " Linebackers, safeties — it's an unfair thing. You look at (Steelers safety) Mike Mitchell on the other side. Those guys are put in positions all the time where it's bang-bang. That doesn't happen for an offensive guard. If it's a 60-play game, it could be 35 times where they're in a position that way that could be looked on as a foul or penalty."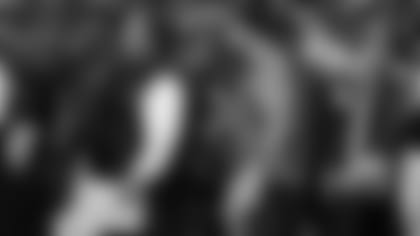 Bengals DC Paul Guenther (here with Lewis) needs another big day from Burfict Sunday.
Mentioning Mitchell is a nice touch. If Burfict is a thorn in the side of the Steelers, what about Mitchell? It was his shot to Green's head while he was on the ground that knocked Green out of the 2014 playoffs and he got flagged for concussing tight end Tyler Eifert for a few games at the end of 2015.
It's not exactly the game Lewis was coaching the 1992 Steelers linebackers. He recalled a meeting Burfict had with NFL policeman Derrick Brooks, the former great Tampa Bay linebacker.
   "It's just to continue to do it the way you're coached to do it, all the time. That's the best thing I can tell you. Understand what's allowable in this NFL of today," Lewis said. "Derrick Brooks had great words of wisdom for Vontaze last year. He told him, 'Vontaze, you play in a different league than I played in. Things are different now. You have to just understand that.' The scrutiny we know is different. Back in 1992 or '93, I think I coached the first guys that were ever fined. Their defense was, 'You're selling the NFL's Greatest Hits with us in it.' But it's a changed game from what it was then."
 And his teammates see Burfict as the heart and soul of a defense that has kept hopes of a winning record alive by allowing just 18 points per game since the bye.
(And they'll have to be even better Sunday. The Steelers have allowed just 50 points in their four-game winning streak.)
"I just think mentally he's at a spot now where he's just like all right, I'm just going to play football," says cornerback Adam Jones, one of Burfict's best friends. "By far he's one of the best linebackers in the league if not the best. So I think he's done a good job of letting his play talk. He still has his edge, but he pick and chooses his battles now."
Safety George Iloka simply knows what he means.
"As he goes, we go," Iloka says. "The game that we beat the Eagles, him and Carlos Dunlap made the play of the game for the defense. That just shows you, when he's playing well, our D line's playing well, that's how our team goes.
"I don't know what's going through his head. But he's done a better job. Obviously he's playing fast. He's playing well and he's gotten less penalties." 
Bengals right tackle Eric Winston, who doubles as the NFL Players Association president, understands the narrow line everyone in the league is walking on player safety.
"He plays hard. He brings it every Sunday. That's just the way he plays," Winston says. "There's always that fine line, especially for defensive players in this league. I wouldn't say it's unfair, but they're put in much tougher spots than probably offensive players. The spotlight has always been on him in this game with things that have happened in the past. I know he's just trying to get by it and do what he does. He's obviously played well this year with a lot of tackles and turnovers and he's done his thing."
Burfict's thing Sunday is going to have to be stopping Bell because for as much as Steelers quarterback Ben Roethlisberger has dominated this series (20-7) most Bengals-Steelers games are decided if the Bengals can stop the run. The Steelers have won six of the last seven in the rivalry and are 4-0 when they rush for at least 106 yards and that includes a 167-yard Wild Card Game even without Bell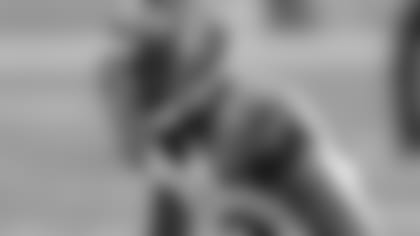 Bengals slot corner Darqueze Dennard's advice on stopping his old college teammate: patience.
That's because the Steelers beat you with scheme as much as talent with their punishing running game that stretches through all their Super Bowls, from Franco Harris to Fast Willie Parker. They use only a handful of running plays, but they run them to perfection.
Just look at how Bell ran the counter against the Bengals in 2014. It gobbled most of those 185 yards. His backup, DeAngelo Williams, got many of his 94 yards on the counter back in the Steelers' 24-16 win in September, but it did take him 32 carries as the Steelers accosted the clock in vintage 1978 fashion keeping the ball away from Ken Anderson.
Burfict and Bell weren't in that game, so let's see. Burfict, rated the league's overall second best 4-3 outside linebacker by profootballfocus.com, leads a trio of outside backers rated fourth (Burfict), ninth (Vincent Rey), and 13th (Karlos Dansby) against the run. The big guy on the counter is usually pulling right guard David DeCastro, but Burfict has his eye on center Maurkice Pouncey.
"(Bell) has his center back," Burfict says of another Steeler that missed most of last year. "I think Pouncey is the best person on their offensive line. I think he's the best center in the NFL. I have a lot of respect for him and his brother. He sets the tone for that offensive line."
Pouncey has solidified things so well up front that Big Ben is barely getting hit. After getting mauled the past couple of years, the Steelers are second in the NFL in allowing the fewest sacks per pass. A big reason is Bell, whose jump cut is discussed in reverential tones around PBS and gives their offense breath-taking balance.
Some of the Bengals coaches have even dropped the "B," word this week.
As in "Barry." And not Barry Foster.
Bell obviously isn't as fast as Barry Sanders, but his similarly light feet are such a contrast to his bruising 225 pounds.
If there is anybody who knows how to stop him it is one of his best friends, Bengals slot cornerback Darqueze Dennard. Dennard and Bell were the last two recruits signed by Michigan State in their class at East Lansing and they've been tight ever since.
In fact, they used to talk about how Dennard would stop him.
"You've got to get everyone to the ball. You have to tackle him as a team. And you've got to get to get to him early," Dennard says. "You can't let him get going. The same thing with AB (Antonio Brown). We have to play our game and have fun and just go and do what we've been doing the last couple of weeks. Playing with a lot of energy and playing with swag."
Dennard agrees that what separates Bell from the rest is his patience. Bell says his uncle drilled it into his head as a youth player. It's almost slow-motion and he's resisted the urge of coaches to change him. He's so light on his feet that he can wait longer than most backs to hit the hole fast enough.
"It's something I've perfected. It's my running style," Bell said. "Some people tried to coach me out of it when I was in college and even a little bit in the NFL, but I just kind of stuck with it, because I know it's works for me, I know it got me there and now everybody likes it."
Dennard: "You just don't see that very often in a back that big. Most guys 230 pounds are coming at you downhill. But he's got some moves. You've got to be as patient as he is. Yeah. Match his patience."
It's a pretty simple game.
"We've got to keep our eye on him," Burfict says, mindful of his ability to catch. "Whatever the case is. He and 84 (Brown) are obviously the key guys to their offense." 
Adam Jones, Andrew Whitworth, and Vontaze Burfict surprise elementary students with bikes at Lincoln Heights Elementary School.