The Bengals are finally going to the pass-catching tight end but they may not know for a week if they've got a completion for the Colts' Ben Utecht.
His agent confirmed the club's agreement with the 6-6, 251-pound Utecht on Friday, but as a restricted free agent he has to wait to see if Indianapolis matches the offer in the next seven days.
Even Utecht isn't sure the Colts are going to match it, but he's excited about the prospect of joining the Bengals passing game. A Christian rock recording artist, Utecht relishes the prospect of joining forces with starting tight end Reggie Kelly, the Bengals spiritual leader.
"With a guy like Carson throwing the ball and watching a guy like Reggie block, I can't wait for the chance to get in there with those guys," Utecht said.
The Colts have until midnight next Friday to match. The conventional wisdom is they won't because they gave Utecht the lowest possible one-year offer at $927,000. They could have kept him with a $1.4 million offer because that brings second-round compensation.
But the Bengals can only wait.
Not only would they get a tight end that has exceeded the numbers of any tight end they've had this decade, but it would mean they don't have to give up a draft pick for compensation or use a draft pick next month to draft one.
Plus, if they get him, Utecht's versatility as a slot receiver and in-line blocker could perk up an offense that has been swallowed up by deep zones lately.
"We don't know if they're going to match it," agent Christopher Murray said Friday of the Bengals offer sheet. "They've already got a big tight end (Dallas Clark) and they're tight against the cap. We feel it's an above market deal for a tight end."
The Colts, who just dropped a $40 million deal on Clark, figure to have about $7 million under the salary cap. Murray wouldn't divulge terms, but it's believed the average in a three-year deal is nearly $3 million per year with about the same cap hit.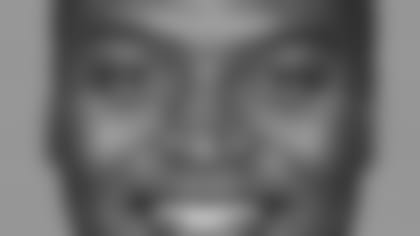 Utecht, who turns 27 before the season, caught 31 balls last year and 37 in 2006 and would form a formidable 1-2 combo with Kelly and would allow the Bengals another option than their frequent three-receiver set. Kelly, a blocking ace, has been the starter the last five seasons in which his best receiving years have been the last two with 21 catches in 2006 and 20 last season.
While starting 13 games as the Colts' in-line blocking tight end this past season while Clark split out, Utecht also had a touchdown.
"I know my strength is as a receiver," Utecht said. "But I've also been a blocker for three years here and at Minnesota (in college), and I feel fortunate to have learned it in those two organizations. I know Reggie's game and any time you're one of the top five blockers in the league, you know that's a great guy to watch do it. I can't wait to meet him."
The Bengals haven't had a 30-catch season from a tight end since Tony McGee had 34 in 1997.
Two of the bigger beneficiaries of the move if it goes through, Palmer and wide receiver T.J. Houshmandzadeh, applauded Friday. Palmer welcomes the big target in Utecht with the hope he'll be able to make hay underneath and force teams to get out of the deep zones that suffocate his wide receivers, Houshmandzadeh and Chad Johnson. "Any time you try to add an offensive weapon, it's a good day," Palmer said. "They've locked down the middle at times on us and this is a good guy to have running down the field. I think he and Reggie should make a great team. There's nobody better to watch block."
Since running back Chris Perry's injuries robbed Palmer of his best underneath threat, his 2005 completion percentage of 67.8 percent dipped to 62.3 in 2006 and 64.9 in 2007.
Houshmandzadeh, who prides himself on knowing the league like a general manager, correctly remembered that Utecht was supposed to go in the first round or, the very least, the first day of the 2004 draft, but didn't get picked at all because of an injury. That sports hernia shelved him his rookie year.
"I know he's a good player; he can run and catch," Houshmandzadeh said. "I think this will help us. We'll be able to use two-receiver, two tight-end sets more and be able to run the ball. Indy runs the ball well (18th in the NFL past two seasons). They have a different offense than us. Their offense is predicated on play-action and in our offense you've got to use your creativity. But football is football."
Houshmandzadeh, who tied New England's Wes Welker for the NFL receptions title with 112 this past season, knows that probably isn't going to happen again. "It probably will cut into the catches for Chad and me," Houshmandzadeh said. "But we're not going to have a problem with that because that should help us win."
Utecht has made 30 starts and played in 41 games in the shadow of Clark. Being a Colt means he's a postseason veteran with five starts, including in Indianapolis' victory in Super Bowl XLI.
"There's no question he was overshadowed," Murray said of Utecht. "He's a vertical tight end. He was a wide receiver in high school and he went down the field at Minnesota."
Utecht admits he'd like to make his own mark in the passing game.
"Dallas has had a great two years and I've learned a lot from watching him," Utecht said. "I think I'm a guy that can also get open and get vertical and make some plays. It's already a tremendous offense."
Utecht would also bring some major community service. Active both in Minneapolis and Indianapolis, he is about to release a Christian album.
"I'm someone who believes the big reason we have this job is because of the community," said Utecht, who has participated in the "Colts Days In Schools" program as well as the club's Special Olympics Clinic. "The more I can do in the community, the better."
If the deal goes through, get used to hearing him. He sang the national anthem at a Colts-Bills preseason game in 2004 and last Christmastime he and fellow Christian artist Sandi Patty sang a duet to serenade a crowd of about 100,000 in downtown Indy.
"That's the biggest crowd I've ever sang in front of it and it was a lot of fun," he said. "My (faith) is the biggest part of my life and it was a great experience to play for Coach (Tony) Dungy (in Indianapolis)."