There wasn't much difference between the Bengals and AFC North champion Ravens even though Baltimore finished five games better at 13-3. They split their two games in '06 with each scoring 33 points. As Bengals.com looks at the season's new division matchups, it's becoming clearer the biggest game of the year in or out of the North could well be the very first that pits them in a Monday night game at Paul Brown Stadium Sept. 10. While Baltimore tweaked its offense to try to complement its Pro Bowl defense, the Bengals did the same to their defense for its high-powered offense.
BENGALS DEFENSE VS. RAVENS OFFENSE: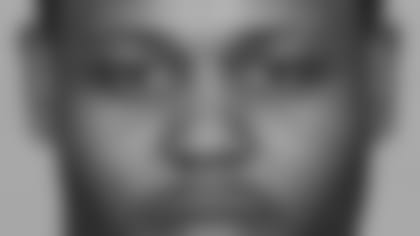 Ravens RB Willis McGahee vs. ROLB Ed Hartwell:
Pretty good story line for the opener. Not only is it McGahee's first game for the Ravens, but Hartwell's first game as a Bengal comes against the team that drafted him and for whom he rung up 191 tackles in his career season four years ago.
Hartwell, who has played just 13 games since leaving Baltimore two years ago, is trying to show that his Achilles' and knee injuries are beyond him and that he's near the form that made him free agency's most sought-after inside backer in 2005.
The 6-0, 230-pound McGahee is going to test Hartwell's agility, as well as the rest of the Bengals backers. While Jamal Lewis was used primarily as a pure power back running behind a fullback and multiple tight ends, McGahee is more of a versatile threat. He catches the ball better than Lewis and is just as comfortable running out of a one-back set as he is the "I," which has been a Ravens staple in the Brian Billick era.
In his two games against the Bengals while with the Bills, McGahee didn't hurt them with just a combined 91 yards on 34 carries in 2004 and 2005. Ravens WR Yamon Figurs vs. Bengals CB Leon Hall:
An intriguing Opening Day rookie matchup. Hall, the Bengals first-round pick whose draft knock is he's been beaten by burners, goes against the fastest man at the scouting combine in Figurs, a third-round pick that clocked 4.28 seconds in the 40-yard dash.
Even though he went in the third, the 5-11, 174-pound Figures was on the Ravens radar early because they traded back to get him with the 10th pick in the third while also picking up an extra fourth.
Figurs is slight and he drops some balls, but his speed gives this less than inspiring and points-starved offense some downfield spark. Throw in 2005 first-rounder Mark Clayton and the Ravens can now test defenses instead of trying to only get by with Todd Heap masquerading as a tight end.
In the last two years in which the Bengals have a 3-1 edge against Baltimore, Cincinnati hasn't had to worry about the deep ball. In those four games, two wide receivers (Derrick Mason and Demetrius Williams) have a total of three catches of at least 20 yards.
Since McGahee is comfortable running out of the one back set, the Ravens can now try opening up their button-down schemes with three and four wides. Baltimore has never been a great scoring team and that has been an advantage for the Bengals. Since 2001, they are 5-2 against the Ravens when they score at least 21 points.
Hall has looked extremely good in the camps and, at the very worst on Sept. 10, figures to be the nickel corner on a day the Ravens could deploy Clayton, Mason and Figurs in three wides. The Bengals are banking that a Hall for Tory James trade seriously upgrades their speed and physicality in the secondary.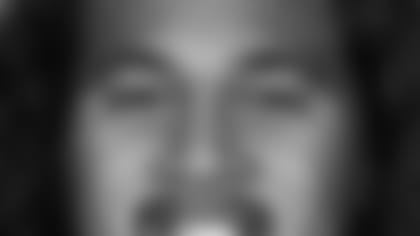 Ravens C/RG Chris Chester vs. Bengals DT Domata Peko and Ravens RT Adam Terry vs. Bengals DEs Bryan Robinson and Robert Geathers:
The once formidable Ravens offensive line is going through an overhaul and could be completely new on the right side starting with Chester, a second-round pick in 2006, in the middle or at right guard.
You saw last year how long the Bengals took to get acclimated to a new, young center and how new combos inside hurt the flow of the running game. The Bengals have to take advantage of catching them early in the opener, and it's a nice showcase for Peko in what should be his second NFL start and first as the established starter.
In the last two years the Bengals defensive front with guys like Robinson, Geathers and Peko has held up its end of the deal in this matchup. Take away a 30-yard run on the last play of a half and the Bengals have given the Ravens just 3.8 yards per rush in the past four games.
BENGALS OFFENSE VS. RAVENS DEFENSE: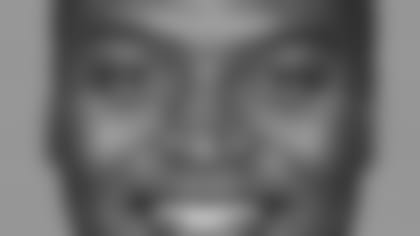 Ravens ROLB Jarret Johnson vs. Bengals TE Reggie Kelly:
The Ravens are now without the 11 sacks of Adalius Thomas, but they are hoping to plug the hole with the 6-3, 285-pound Johnson, a four-year backup defensive end with three career sacks.
But the Ravens will find a way to compensate because of the fertile mind of defensive coordinator Rex Ryan. When asked about his 3-4 defense at last February's scouting combine, Ravens general manager Ozzie Newsome said he's not sure exactly what Ryan runs because he changes it up so much.
So plugging in Johnson for Thomas (who had one sack against the Bengals last season) is a classic Belichickian click-in-the Legos-move that relies on the scheme and supporting cast as much as flat-out talent. The Ravens still have two Hall of Fame playmakers in middle linebacker Ray Lewis and safety Ed Reed, as well as a solid pass-rushing force inside in Trevor Pryce. So picture Johnson doing a Tedy Bruschi-ish-switch to backer.
It was Ryan who told friends how much he admires Kelly's toughness and smarts and how he was hoping that Kelly would leave this past offseason via free agency because he's such a formidable foe against a pass rush that Baltimore lives on.
The Ravens beat the Bengals the way they beat everyone else. With their exhaustive, inscrutable pass rush that translates into an assembly line of turnovers. In this recent 3-1 stretch the Bengals have against the Ravens, they've allowed six sacks. In the previous six games, they allowed 21 and were 2-4.
The pressure leads directly to mistakes. The Bengals lost that one game last year (26-20) during the first five minutes when the Ravens turned two turnovers into a 14-0 lead before half the crowd was in its seats.
One of the mistakes came when quarterback Carson Palmer threw a high ball to Chad Johnson with people in his face. It is no coincidence that the offensive line was still trying to get straightened out playing without center Rich Braham and left tackle Levi Jones, and it was center Eric Ghiaciuc's first series trying to sift through the ever-changing Ravens schemes.
But that has been a rarity lately against Baltimore. In the past two seasons, the six sacks have translated to just seven turnovers. In the previous six games, the 21 sacks came with 17 turnovers.
Those are really the only stats that make any kind of sense in what has been a crazy quilt series.
In the past two seasons, the Ravens have outrushed the Bengals by an average of 117 to 99 yards and have won only once. Last year the Bengals split with the Ravens even though Baltimore outgained them by 121 yards.
And Palmer has beaten Baltimore a couple of different ways, throwing for three touchdowns in the fourth quarter in '04, and throwing for just one touchdown in the '06 victory off a flea-flicker.
But the common denominator is when the offensive line protects Palmer against Baltimore, the Bengals win.