[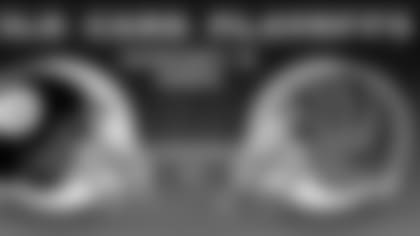 ](http://www.cincinnatibell.com/)
Q: Opening Comments: ML:
As far as yesterday goes, as far as injury, the only guys to come out with anything different...Landon Johnson had a concussion and Keiwan Ratliff had a concussion. Everybody will be probable, including Deltha O'Neal, Bryan Robinson, and Carl Powell -- the guys that had been injured, all will go into this week as probable ... Levi. We look to be in as good shape as we've been. That's a good thing.
Would you say gratified, but unfulfilled would some up the season to this point?ML:
I think it's fulfilled. We accomplished our number one goal. That's what we have done and we were able to do it a couple of weeks ago, which was a good thing. We were able to go in the game yesterday and maybe not play in every area the way I would have liked, but I think we came out of the game getting things accomplished that we wanted to get accomplished. As far as some special teams areas, there was a great job. We'll be tested again this week in playing the Steelers. They have a couple great returners who had big days again yesterday, so we have to continue to improve and continue to improve in those areas. Obviously, we need to improve offensively and defensively.

Did you watch this film more or less than you would a normal film?ML:
Will the players watch it the same, with the same learning process?ML:
We'll go through the learning process, but how we watch it, that's kind of my business.

Were you more vanilla yesterday than you would have been if that game had meant you getting into the playoffs or not?ML:
Yeah, probably in some areas. As I said going into the game, we were going to play everybody, and get everybody involved in the game and go through it that way. The only thing that got out of whack a little bit was that with us resting Levi, we were a little bit shorter on the offensive line than I would like to have been. We were able to spread out the plays a little more at tight end, putting Reggie up. That was really the only difference. I would like to have seen all the offensive linemen play a little bit less than they did. We were able to get some guys some rest, other than Bobbie and Eric. We got some other guys a chance to significantly play.

On Eric Steinbach's performance:ML:
He did a good job, did a good job.

On the preparation for this week:ML:
The preparation this week will be as a normal week, but there's a finality to it. That's what we have to understand.

How do they balance understanding the finality with keeping a routine?ML:
The routine is easier. We just have to understand the urgency of everything we do, and the importance. I would think, knowing where we are in the season, we ought to have a good understanding of that. Just keep pushing on that.

Is there a playoff atmosphere?ML:
I think there is a playoff atmosphere and I think obviously us going into it for the first time, we have to understand the energy of that. It's more than Opening Day, it's more than the last time we played the Steelers and so forth, so it's going to be important.

More demands on the players' time?ML:
We're not going to let those things happen.

Especially for the guys through this for the first time, does it help that you're playing the Steelers, a team you know so well?ML:
Your preparation is the same. Everybody keeps saying that you know them well. Each week you prepare to play an opponent and that's got to be the way it is. You don't go into the game saying we know this and know that because they're going to counter things they've done, and we need to as well.

Does the history of the two teams help in getting focused?ML:
I think yeah, it would be a slightly different if we were playing the Seattle Seahawks maybe.

Once the game actually starts, how much does previous playoff experience get into the game?ML:
I don't think any. I don't think that's going to matter. Somebody runs by you ... that's not going to matter. Been there before.
I think being there before helps in the preparation, leading up to the game and understanding it, getting in the game and doing your thing.

Disappointed in yesterday?ML: