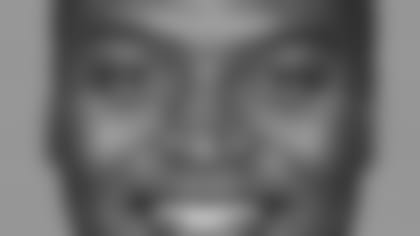 Even though he's heading into his fifth season, the Bengals keep breaking new ground under head coach Marvin Lewis.
When free agency opens Friday the Bengals figure to have at least three players garner interest and one of them, left guard Eric Steinbach, could be off the market before the day is over.
Plus, safety Kevin Kaesviharn is rated as one of free agency's top 30 players by ESPN.com, where tight end Reggie Kelly has been designated "a sleeper."
Never have Bengals been so popular on the market. And never has the risk been greater to lose them since the market has so much money available for so few players.
"Those guys are good players," said one NFC personnel man this week. "And they're going to get paid because that's just the way the market is."
Each team's salary cap rises $7 million Friday to $109 million, but the Bengals have devoted their extra cap space to their own players:
A total of $13 million to defensive ends Justin Smith and Robert Geathers and $6 million to restricted free agents, as well as budgeting for Kelly, Kaesviharn, and other free agents such as third-down back Kenny Watson and special-teamers Tony Stewart and Marcus Wilkins.
Steinbach, by all accounts, isn't coming back. Defensive end Justin Smith is technically a free agent, but the only way he moves because of the franchise tag is via trade. The Bengals will listen (that's one of the reasons they put the tag on him) and if someone came shopping two first-day picks and one was a second-rounder, that might do it.
But it's too early yet to get offers. The market dictates that.
With about $3 million under the cap (the Bengals are already accounting for their draft picks that won't be signed until training camp), they haven't made any progress in re-upping Kelly and Kaesviharn.
And don't get infatuated just yet with Pro Bowl linebacker Joey Porter, cut Thursday by the Steelers. NFL Network reported the Bengals are in the Porter derby, but when they cut Brian Simmons on Wednesday the idea wasn't to find another veteran linebacker to replace him.
And, at first blush, the 255-pound Porter is a square peg in a 4-3 defense. Even if the Bengals decided to make up a spot for him they probably won't make the cap room.
Or, don't pull out the old TKO posters right away, either. Word out of Buffalo is that former Bengals linebacker Takeo Spikes is next on the block and would love to come back to Cincinnati. But if he's looking for big money, it's probably not the right place after the Bengals refused to pay Simmons' $3.3 million.
So when the Bengals open business Friday they will no doubt be talking to other tight ends and safeties in case they can't re-up Kelly or Kaesviharn. In the past Lewis has echoed Bengals president Mike Brown with, "If you're looking, so are we," and if a player has come this far to the brink of the market they believe they might as well test it.
The Bengals aren't looking to drop big numbers at either spot even though both players are valued highly by the club. So while tight ends Daniel Graham and Jerramy Stevens appear to be off the board, safeties such as Deon Grant and Derrick Gibson might be in play, as could the man who knocked Chad Johnson cold last season, Brian Russell of the Browns.
Possible tight ends that could be courted are Doug Jolley of the Raiders and Todd Yoder of the Redskins, as well as Ernie Conwell, recently released by the Saints, Christian Fauria, easted by the Redskins, and Jermaine Wiggins, lopped by the Vikings.
But the biggest Bengals of them all want Kelly back. Quarterback Carson Palmer said it 30 minutes after the season. Right tackle Willie Anderson reiterated it Thursday.
Kelly, who turned 30 last week, may have only caught 64 balls for three touchdowns since Lewis brought him here four years ago. But he's a towering figure in the locker room and the running game. "We've lost Brian Simmons and we can't take too many more hits of losing good guys," Anderson said. "I understand there is a business side to football and I pray the two sides can come together and bring Reggie back.
"In our running game, the tight end has to be a beast. Reggie's a 250-pound man taking on defensive ends one-on-one and he wins 90 percent of the time. And he knows how to run routes and get open in the red zone as a big target for Carson. For what we do, he's the best in the league and I don't know if anybody else can or would be willing to do what Reggie does."
One of those guys who knows what Kelly can do is former Bengals wide receivers coach Hue Jackson. The bad news is that Jackson is now the offensive coordinator for the Falcons, Kelly's original team that drafted him in the second round in 1999 and where he has close ties in the city. Word out of Atlanta is the Falcons want him back and Anderson, an Atlanta resident, has been running into current Falcons tight end Alge Crumpler.
"He says he wouldn't be half the player he is today if it wasn't for Reggie," Anderson said.
Bruce Tollner, the agent for Kaesviharn, declined comment Thursday, except to say his client would like to return and that he's got an ongoing dialogue with the club.
Kaesviharn, who has played pretty much at the minimum for six seasons, looks ready to hit a big pay day in Cincinnati or elsewhere after a career-high six interceptions. Another high character guy in the locker room and community, Kaesviharn quietly became the 12th Bengal to log his 15th career interception last season.
It's been a two-day purge of veterans in the NFL. Simmons, Porter and Conwell join a list of Ravens running back Jamal Lewis (although Baltimore hopes to re-sign him), Lions guard Ross Verba, Texans wide receiver Eric Moulds, defensive tackle Seth Payne, offensive tackle Zach Wiegart, Vikings quarterback Brad Johnson, Jets running back Derrick Blaylock and defensive end Bobby Hamilton.
The Bengals could also pursue a veteran backup quarterback to replace Anthony Wright, particularly if the Jets follow through and release Patrick Ramsey. Cincinnati also may peruse veteran running backs. The Bengals liked Kevan Barlow coming out of college but he may not be the speed back they seek with only 22 runs of more than 20 yards in more than 1,000 carries.