March always comes in like a lion in the NFL. Again, in honor of two lions, Peter King and Lance McAlister, here are five things I Believe I Think I Know.
1. WHERE'S ROGER?: Yeah, the first hours of free agency were as frenzied as ever. But I Believe I Think I Know that NFL Commissioner Roger Goodell didn't hand out the Lombardi Trophy after it was over.
If he did last year, he would have given it to Seattle, the Pats or maybe even Denver. The team he actually gave it to, the Giants, made basically one move last year. It was a good one, Kawika Mitchell, but it was only one.
Seattle couldn't get over the hump with Patrick Kearney and Deon Grant, the Niners went sub-.500 despite Nate Clements and Michael Lewis, and Denver missed the playoffs for the second straight year despite making 14 different acquisitions last season. Remember how vets fled Buffalo last year, but their homegrown line kept the Bills afloat?
New England cashed well at 16-0, but the Steelers are unflinchingly letting Alan Faneca go a year after letting Joey Porter walk while they were on the way to winning the AFC North.
The Bengals need to get some guys, but there is no champagne yet.
2. STAT OF PRESEASON: I Believe I Think I Know the Bengals are putting a lot of energy into beefing up that front wall in free agency and the draft, and they have to. Banged for not banging people, the Bengals play the most physical offenses in football against a schedule that includes six of the top 10 rushing teams from 2007:
Jacksonville (2), Pittsburgh (3), Giants (4), Tennessee (5), Philadelphia (5), Cleveland (10).
3. WEIRD DAY: I Believe I Think I Know that Friday was one of the weirdest days in Bengaldom.
How about this? With all the scuttlebutt running so rampant about free-agency tampering last week in Indy, the NFL steps in on what appears to be an obscure technicality to nix the Shaun Rogers trade. It's like flicking a cigar ash when the house is on fire.
But you know what they say: Some of the best deals are the ones you don't make. The guy is a marvelous player, no question. And there's no question he fits exactly what the Bengals need. But he has a lot of issues, too, ones we have seen more times than a bad '60s sitcom.
But you have to hand it to Bengals president Mike Brown and Bengals head coach Marvin Lewis: Daryl Gardener. Warren Sapp. Sam Adams. Shaun Rogers. They know what they need and they're going to keep trying to get it.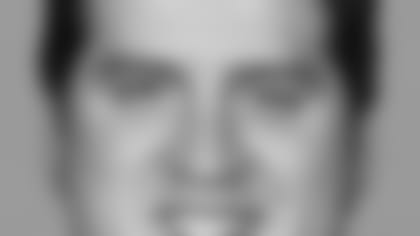 4. MARVIN'S CALL:
Lewis mildly called out center Eric Ghiaciuc last week, saying the Bengals needed better mental play from him. I Believe I Think I Know they like his athleticism and now they know he'll need to be able to stand up to a pretty stout Cleveland front with Rogers and Corey Williams.
It seems like no matter who the Browns have in there, the Bengals run the ball on them. Last year Cincinnati went for five yards per carry against Cleveland, but Ghiaciuc missed one game and got hurt in the other. This will be a much tougher task.
One thing about that trade. It gave Detroit what some people around here think is the Browns' best cornerback in Leigh Bodden. He always played well against Cincinnati, and Carson Palmer no doubt made a mental note.
5. DON'T FORGET RUDI: What do we have to do to make this talk about taking a running back with the first pick go away? I Believe I Think I Know it makes me uneasy.
Not only are the defensive needs so great, but don't you think one or two of these guys like Rudi Johnson, Chris Perry and DeDe Dorsey are going to be healthy? Lewis has alluded that Kenny Irons (knee) is going to take some time, but there is also Kenny Watson.
Yeah, Johnson hasn't broken a long run since Roger Bannister broke four minutes. But be careful for what you wish. If his body is back where it needs to be and the offensive line is healthy, you can write him in for 4.2 yards per carry while giving Perry and Dorsey their shots, and that's a dangerous combo.
And if not, can't the Bengals do it in the third round if they must?