[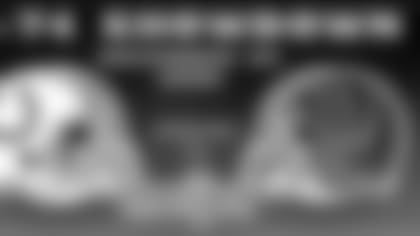 ](http://www.meijer.com/)
Posted: 4:45 a.m.
The high-octane Colts offense sent the Bengals strategists back to the grease board wide receiver Chad Johnson used to convey a message to Terrell Owens during Sunday's 45-37 flare Indianapolis head coach Tony Dungy sent to the rest of the NFL.
The Bengals made a choice entering the game against the Colts' second-ranked offense in the NFL. Stop running back Edgerrin James and let quarterback Peyton Manning show why he's the reigning two-time NFL MVP in the face of blitzes and pressures.
After the dust cleared with Manning's 365 yards and three touchdown passes, the Bengals had allowed their second most points in the 42 games of the Marvin Lewis era, the fourth most yards with 351, and the most since the 362 and 48 points the Browns put on them 51 weeks ago. And Dungy's balance-of-power offense is set for a stretch run for home-field advantage in the AFC.
"All we had to do was stop them twice to change the game because our offense was going to score," said defensive tackle John Thornton. "I thought our defense put a lot of pressure on our offense early in the game. They had to score every drive to match them."
Thornton admitted he thought he had just seen something special after the Colts became the first team to go 10-0 since the 1998 Broncos.
"I've played them plenty of times," Thornton said, "but it's been nothing like that. That's the way (Manning) likes it. Everything going fast."
The Bengals defense had done a nice job this season keeping the lid on things, but on Sunday night they had the dazed look of someone who couldn't keep the top on Pandora's Box. As he called his game out of the Colts no-huddle offense, Manning steered Indy to six touchdowns the first seven times they had the ball in a sobering day for a defense that hadn't allowed three touchdowns in a game this season.
"When your offense puts up 37 points and you lose," said defensive tackle Bryan Robinson, "you're saying, 'What are we doing as a defense?' We didn't stop No. 18. We still felt pretty good on how we did with Edgerrin. We felt like we weren't going to let that guy beat you. You take him away, who else you got? Well, you got Peyton."
The Bengals were left shaking their heads. They ran the ball with Rudi Johnson getting 4.8 yards per pop on 16 carries and Chris Perry getting a career-high 82 yards on eight carries in stinging the Colts for their season-high 164 yards on the ground. The Bengals knew they could run the ball on the fast but light Colts. Plus, they made sure James didn't gouge them on 89 yards for 24 carries. Yet, they still got beat by a touchdown.
Alas, the time of possession killed them. Manning stayed on the field on third down and kept the ball 32:02 of the 60 minutes.
Since the second quarter of the opener, the Bengals hadn't allowed a pass longer than 28 yards. But in the first quarter, a double pump to wide receiver Reggie Wayne double moving on cornerback Tory James produced a 66-yard touchdown catch for a 14-3 lead. Five times - once with the help of a pass interference call on Tory James working on Wayne on third-and-18 that led to a 21-10 lead - Manning passed for first downs on third-and-11 or longer.
"The offense played well. It was on us to make the stops and we didn't get the stops," Tory James said. "I know it was a big game for us. Sometimes you try to do too much. Try and make the play and be the spark of the team, but sometimes that can hurt. Just a dumb play by me (on the 66-yarder). Totally dumb ... I didn't think it was (interference), but I guess not."
Manning suggested that the Bengals went with one-on-one coverage in the first half to stop Edgerrin James with an eight-man front, and that he made them pay by producing 100-yard days in the passing game each for tight end Dallas Clark (125) and wide receiver Reggie Wayne (117). No surprise by Wayne who came into the game leading the AFC in receptions. But Clark came into the game with just 205 yards.
"They just made too many plays in the passing game," Thornton said. "I don't know why people think it's important what (big) stat they had. They got downfield no matter who is doing it. They had a great day."
Manning magic also had some help from Bengals mistakes. Strong safety Ifeanyi Ohalete didn't think he was early on a blitz on the third play of the game – a third-and-10 - but he was called for an offsides on a Manning incompletion. Manning didn't blink in taking advantage to lead the Colts to the first score of the game instead of a punt.
Then, Ohalete tried to strip Clark of the ball on a pass over the middle, missed the tackle, and it ended up a 56-yard play instead of about 25. Those weren't the only killing two plays, but they hurt.
Clark, working mainly out of the slot many times against cornerback Keiwan Ratliff, caught a 21-yard touchdown pass on third-and-13 to make it 35-17 and five straight touchdowns for the Colts to open the game.
"(Brandon) Stokley was banged up," Ratliff said of the usual third wide receiver. "They used (Clark) more as a receiver today, and they just ran their offense."
Edgerrin James finished with just 89 yards on 24 carries as the Bengals broke his skein of five straight 100-yard games. He carried 10 times for 44 yards in the 15-play drive in the third quarter that chewed eight minutes and flashed the Colts' frightening balance in response to Cincinnati's halftime adjustment.
"We heard coming in that they were going to try to take Edgerrin James away and force us to throw. That is what they did in the first half," Dungy said. "There was a lot of blitzing and a lot of seven- and eight-man fronts. Peyton Manning was red hot. In the second half, they played more nickel coverage and we had to run the ball. We adjusted well."
Ratliff came up with the Bengals' NFL-leading 21st interception with 1:01 left in the first half, a huge play that set up Rudi Johnson's touchdown with 12 seconds left in the half that made it 35-27 and the second highest scoring first half of all time behind only the 70 points of a Jets-Bucs game 20 years ago.
By the way, it was an astounding second effort by Johnson, who bounced off a hit by defensive tackle Montae Reagor in the backfield and kept driving into the end zone on a play that survived a Colts challenge.
"I knew my knee didn't touch," said Johnson after moon-walking over his own uniform jerseys.
Ratliff's pick came courtesy of pressure up front, causing Manning to tangle his feet with center Jeff Saturday and to throw off balance.
It was his only mistake as Bengals like cornerback Deltha O'Neal were amazed how quickly and effectively he changed plays at the line of scrimmage. The Bengals couldn't risk trying to re-adjust to his adjustments.
"He knew what we were in. It seemed like he had a bead on us," O'Neal said. "He's a smart quarterback. You don't want to be out of position. He's just waiting on you and then he does his checks ... the guy is awesome."
He's also only been sacked seven times in 312 passes. Defensive end Justin Smith got him once Sunday. He had a good day getting in Manning's face, but the Colts quarterback just won't take a sack.
"He studies a lot. He always (stands) up (behind the center) and (points out) your disguises," Smith said. "For the most part, I think they are just disguises. He's a heck of a quarterback."
"For the most part, I do think we put pressure on him. Their tempo of offense is to get the ball and get it out, and try to keep the defense tired by always being at the line. Those are the things that have made them 10-0 now. We have a heck of a football team too. Any time our offense scores that many points, we should win."
That's pretty much how the defense felt. But right tackle Willie Anderson felt the offense let them down.
"There have been plenty of times in this stadium we couldn't get going and the defense saved us," Anderson said. "We wouldn't have seven wins this year if it wasn't for those five-interception games like they had early in the year. Marvin always tells us there are games one side is going to have to pull the other side long and this was one of those games and we didn't do it."
In the end, the Bengals walked off the field brimming with respect for Manning.
"Nice introduction," said rookie middle linebacker Odell Thurman. "I respect him after this game. He's worth every penny they pay him."
But the defense also felt like this was more than an introduction.
"If we do our thing, we'll get a chance to see them again," Thornton said of the playoffs. "Hopefully it will be different; it will probably be up there (in Indianapolis)."
And the Bengals know how they have to play.
"You have to be perfect," Tory James said.