Call them the "Top Five Wonders" of the upcoming Bengals mandatory minicamp this weekend at Paul Brown Stadium.
You can't call them the "Top Five Questions" because the only thing that gets answered at a mandatory minicamp is, "Can everyone gather at the same time without an international incident?"
Upcoming opponents like the Steelers, Chiefs and Ravens haven't been able to do that, thanks to Alan Faneca, Trent Green, and scattered voluntary attendance accounting for on-field controversies. The Bengals have had their share of off-field flares, but on-field seems a bit more mundane although just as important, starting with the secondary.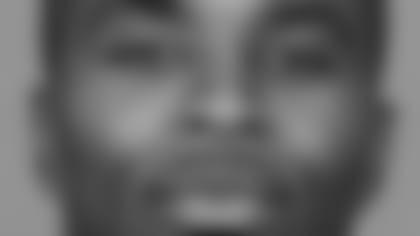 1. The DBs:
You can't tell much until they start wearing pads in training camp, but watching the receivers work against the defensive backs is the one pretty good indicator of what former Bengals defensive line coach Tim Krumrie referred to disdainfully as "Underwear Ball."
Head coach Marvin Lewis went public with his displeasure of cornerback Deltha O'Neal's absence from the first day of voluntary workouts two weeks ago. Indications are O'Neal didn't come to the five following, but agent Steve Feldman said he'll be here for the mandatory.
Feldman is O'Neal's third agent since he joined the Bengals in a 2004 trade, but he won't get into specifics of his client's situation.
Yet two things are clear.
If O'Neal wants to revive his career again (he turns 30 just before the season) and the Bengals want to be at full strength in the first month for their toughest haul of the regular season, he needs to be close to the form that took him to the 2005 Pro Bowl and beyond his miserable 2006 that wasn't helped by injury.
The Bengals feel they have their cornerbacks of the future in their last two first-round picks, Johnathan Joseph and Leon Hall, but they have merely Joseph's seven NFL starts between them. Yes, Joseph played well enough to eventually start as a rookie and the coaches believe Hall is ahead of him when it comes to technique and polish. But Joseph didn't have to start consistently early on, and you need at least three solid corners to compete, right?
After these three corners, it's a traffic jam. The biggest wonder there is Keiwan Ratliff, the second-round pick from '04 who hasn't been able to get on the field lately. He's smart and has great hands, but apparently he still has to prove he's fast enough.
The minicamp is also the coming out party for the young turks at DB with Hall and the two drafted safeties getting a chance to display their toughness. The Bengals feel like they upgraded their physical presence with these guys, but everyone has to be careful not to hurt anyone because there is no pads and the receivers are so vulnerable in these drills. But it will be good to see, anyway, how the kids mentally stand up to the severe trash talking of Chad Johnson and T.J. Houshmandzadeh. 2. The Education of Ahmad Brooks:
If this defense is going to improve, Brooks getting a handle on things at middle linebacker is a must. The club should be able to get a gauge this weekend on how much extended seminars with linebackers coach Ricky Hunley are paying off, and if Brooks is paying enough attention to detail to get in the right spot at the right time so his 260-pound athleticism can do some damage.
It will also be interesting to see how defensive coordinator Chuck Bresnahan rotates incumbent Landon Johnson and free agent Ed Hartwell at Will backer now that Hartwell has six practices under his belt.
Plus, the minicamp should be the first public look at this year's prized college free agent, Florida linebacker Earl Everett, a guy that missed the first voluntary workout as he recovered from a scope.
And, another look at Eric Henderson as he makes the transition from defensive end to strong side linebacker.
But please, don't ask about linebacker Odell Thurman. The only thing he can do in June is officially apply for reinstatement, and word is he's already done that. If he's reinstated, you won't see him until training camp at the end of July. And if you see him then, he'll no doubt be the last backer on the depth chart at Will.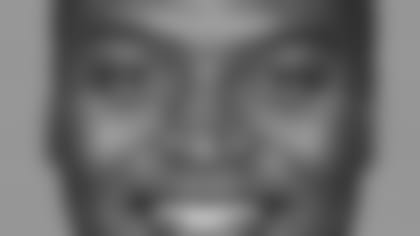 3. Who Exactly Is The Backup Tight End?:
It's not Tony Stewart, now in Oakland, and no tight end on the roster but starter Reggie Kelly and Gregg Guenther (five games with Tennessee in 2005) has any NFL experience.
Stewart left some big shoes to fill. Although he caught only 14 balls last season, he scored a touchdown and had a huge year on special teams with two fumble recoveries and a deflected punt.
So at the moment, it's Kelly and a cast of thousands. There won't even be a frontrunner until the coaches can start seeing these guys play special teams in the preseason.
The Bengals must think Guenther or somebody else can do it because they have now gone all five drafts of the Lewis era without selecting a tight end. The sentimental favorite is Ronnie Ghent trying to stick for the fourth preseason and make it into his first game.
But there will most likely only be one other spot besides Kelly's for tight end on the roster. The team went with just two last year and put Ghent on the practice squad. With Ghent out of practice squad eligibility, there will be a new face there.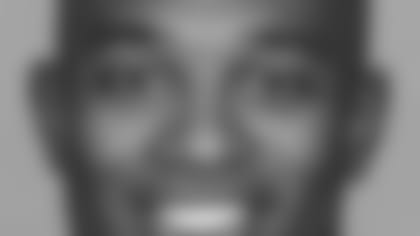 4. Health of the Other Receivers:
With Houshmandzadeh indicating he'll be here this weekend, the biggest question facing the receivers is who is going to fill in for Chris Henry during his eight-game suspension?
The usual suspects—in this order—are Tab Perry (hip), Antonio Chatman (groin) and Bennie Brazell (PCL), and all are coming off serious injuries that pretty much shelved them after the second game of last season. They accounted for eight balls and 103 yards last season and are trying to replace a guy that had 124 and 113 yards in a pair of division games.
Back during that first voluntary the trio looked like they had all come off their offseason rehab ready to compete. When they've got their legs, all three are faster than Henry down the field. But they have to find a way to compensate for his marvelous ball skills.
It will also be interesting to see how many reps Henry gets. He's eligible to practice and play in the preseason games until the week before the season, but they also have to get other people ready. 5. The Mindset:
Lewis has changed it up a little bit this preseason. Players have said he's got them lifting at set times by position, which means they've had more time to meet together after they work out.
The most striking thing veteran defensive end Justin Smith said upon his return earlier this month is that there seemed to be a more serious approach even though it's still the spring.
"I've been on this team for six years and I played with all these guys last year," Smith said. "We've grown up a little bit. We know what we have to do. The window is closing and we have to take advantage of it. I've only been here two days, but I've seen guys like Ahmad and Caleb (Miller), and all these guys, and there's not as much joking and laughing.
"There's a more serious attitude. It's not so much, 'It's still the offseason.' The music isn't always playing and it's not 'Let's go play basketball,' or 'Let's go play golf.' It's all football. I think everyone knows we underachieved and 8-8 isn't acceptable."
The guys in "The Boiler Room," strength coaches Chip Morton and Ray Oliver, are in the spot where they can take the team pulse. They've been sensing the same thing. If there is a hangover from the three-game losing streak that ended the season and knocked the Bengals out of the playoffs, the players are putting it to good use.
The one thing Lewis did a great job of last year was making sure this team didn't play with a hangover going into 2006, and a lot of lesser coaches would have let it happen. Here was a team that was literally in shock after losing Carson Palmer and its mind in a devastating playoff loss to the Steelers that caused problems on and off the field.
But it rebounded to go 4-0 in the preseason and 4-2 to start the regular season.
Now Lewis has to make sure his team wipes away the late-game meltdowns of late last season.
There seems to be that bit of urgency. It's not even the mandatory yet and Palmer, Houshmandzadeh and Smith have already uttered the magic words, "Window of opportunity."