 If they please, the Bengals can play Chinedum Ndukwe at free safety in the dime, at linebacker in the nickel, and in the box when the buck stops there on the goal line.
Ndukwe, the Bengals seventh-rounder whose maturity and moxie have already made a first-day impact and has conjured up memories of a big safety from the glory days named David Fulcher, is talking about putting his money where his mouth is after this rookie season when he and his family plan to visit their parents' home in Nigeria.
Of course, that is, if he makes the team first.
When you're the son of Stephen Ndukwe, the first thing you're taught is that nothing is guaranteed.
"He's the reason I am the way I am," Ndukwe reflected of his father last week. "He's the hardest man I know."
This is because Stephen Ndukwe let his kids know it's not supposed to be easy or alone. When they were looking at colleges, he made sure they visited the little place he once called home in Morgantown, W. Va., on his way to bachelor's and master's degrees in mechanical engineering at West Virginia University three decades before.
"There was this little shack on a hill and it had to be about two or three miles from campus," his son recalled. "He showed us the route he walked every day to get to class, going over bridges, and you know he had to walk through some snow."
But when he ended up in the Midwest, so did his kids with three at Notre Dame and one at Northwestern.
After being recruited by General Electric for its management program, Stephen Ndukwe stayed with the company and rose to production manager before being recruited by Saturn, followed by Honda, and then an international trucking firm in Springfield, Ohio that made him director of manufacturing.
Now at 57, Stephen Ndukwe, raised in a village with no running water and who sends shoes back to the place he grew up barefoot, has reached the pinnacle of 21st-century American success. He runs his own consulting firm in the Columbus, Ohio area that goes by the name "KICE," created from the first letters of his children's names in order of birth.
Kelechi, a son, went to Notre Dame as a chemical engineering major on an ROTC scholarship and is now a naval lieutenant who has served on the ground in Iraq.
Ikechuku is the renegade that went to Northwestern and was a rookie offensive lineman with the Ravens last season.
Chinedum, the 6-2, 220-pounder who racked up 150 tackles in 25 games as the Irish's starting strong safety, took two more hits in the classroom with dual degrees in marketing and psychology after graduating from Coffman High School in the Columbus suburb of Dublin.
Ezinne is the youngest and only girl, a sophomore at Notre Dame.
In Stephen's tribal language, Chinedum means, "God guides me," but by the time his youngest son was three he was calling him, "Enyinnaya."
"It means 'Dad's best friend,' " Stephen said. "It always seemed like he knew he could find a way to press my buttons. He'd walk into a closet and take one of my shirts and I wouldn't say anything. I would never let the boys drive my car, but Chinedum would ask and I'd let him and the others would get mad. 'Why did you let Chinedum do it and not us?' they would say. And Chinedum always tells them, 'I can get Dad to do whatever I want.' "
Which is news to Chinedum. Or Chinny. Or Duke, which is what one of his best friends, Browns rookie quarterback Brady Quinn, calls him.
"My dad's a tough guy. He's short, like this," said Chinedum, putting his arm out chest high. "We call him 'Caesar,' or 'Napoleon.' We complain about him, but he and my mother are the reasons I'm here now."
Stephen learned the nicknames his kids had for him when he accidentally came across some of their e-mails. So now the Bengals know where Chinedum gets his toughness and his ability to come up with interceptions.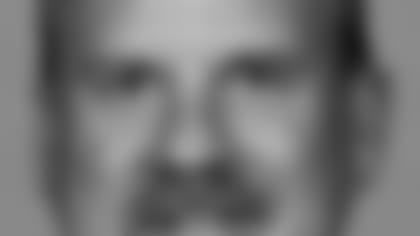 "He's a big guy who can run and is smart. You can never have enough of those," said secondary coach Kevin Coyle. "He's got versatility to play in deep coverage as either safety. He has the ability to drop down and play underneath coverage as a dime (safety) or weakside linebacker in a nickel package because he has good blitzing ability and very good coverage ability to match tight ends and backs."
The Bengals flashed Chinedum's versatility right out of the gate on the first series against the Saints last week when they opened in nickel with free safety Madieu Williams in the slot and Ndukwe as the first DB off the bench roaming the back seven. They used that personnel group for much of the first half.
"He's getting work in that part of the package and we're trying to expose him to a lot of things," Coyle said. "The more he can do it will enable him and us to have a little more flexibility come the regular season. He can be a guy that plays in different packages. He's a quick study and he works at it."
There may be a slightly different look Monday night in Atlanta against the Falcons. With Johnathan Joseph getting his first start of the season at cornerback, rookie corner Leon Hall figures to move out of the starting lineup to nickel corner. But Ndukwe's No. 41 will remain highly visible somewhere behind the starting safeties, Williams and Dexter Jackson.
One place you'll know you'll see him is the film room. Ndukwe became a staple of the meeting room as training camp wore on and Coyle and Louie Cioffi, his assistant, kept putting him in more and more packages.
"The thing about here is that there are so many different defenses," Ndukwe said. "At Notre Dame, besides man-to-man, you had a couple of zones, and that was about it."
No problem. Stephen has been telling his kids for years to listen to their coaches.
"The coaches never had to worry about me going up to them and complaining if my kids weren't playing," he said. "I didn't know anything about football, and I still don't know that much. I know about soccer, but when it came to football I told them, 'Do what your coaches tell you.' "
Ndukwe may end up being the closest thing to Fulcher since the 235-pound Pro Bowler reinvented the safety position in the late 1980s with linebacker size and DB range. But Stephen Ndukwe is quite pleased that his son is learning football and other things from a current Bengals safety in Williams. Williams is just 16 years removed from his own move from West Africa and Stephen came away so impressed when he met him this summer.
"He's just tremendous," Stephen Ndukwe said. "He touched my wife and me so much with how he is taking care of his brother. That's all part of our culture. To reach out and help family members."
After his mother died, Williams brought his brother Michael from suburban Washington D.C., to live with him in Cincinnati while he went to seventh and eighth grades. Mike has since decided to enroll at prestigious DeMatha High School in Hyattsville, Md., but Williams still feels the responsibility even though Michael is no longer with him on a daily basis.
In much the same way, the Ndukwes have been helping their kin in Abia, a rural outpost in the province of Item where Stephen and wife Nnenna grew up in the '50s and '60s waiting in lines for water and eating out of vegetable gardens. The year after Stephen left for WVU, he went back to get Nnenna and when they returned to the States she got her nursing degree.
"We send back shoes, clothes, money; whatever we can to our extended family," Stephen Ndukwe said. "We haven't been back in quite a long time (as a family) because of money and the kids have been so busy. But the boys have talked about going back after this season and we've talked about establishing a foundation."
Williams sensed the shared values immediately when Ndukwe showed up this spring.
"From Day One we just seemed to click together," Williams said. "We know some of the same people in Maryland. We play the same position and we've got a little bit of the same background. He's a very smart guy, great character."
Williams goes back to visit family in Sierra Leone during the offseasons. Ndukwe hasn't been to Abia since he was five. About all he can remember is the solemnity of a funeral of a man that had been dead 25 years.
"I just remember it being sad," Ndukwe said. "My grandfather had died when my father was (14), but there hadn't been enough money for the traditional funeral. It's a big event, with kind of like a parade through the town. I don't really remember the poverty, but there is a huge gap in Nigeria between the rich and poor."
Stephen Ndukwe grew up in a two-room home where his parents slept in one room and he and his five siblings slept in the other. Poverty, he says, is a relative term because he had what everybody else had. No car. No water. No TV except for the black-and-white set in the window of a corner storefront that had one channel.
His idea of a foundation is to focus on education and he's also thinking about using his engineering skills.
"I'm in a position now where I can offer consulting in manufacturing management," Stephen said. "That is something that is growing in Nigeria and what the country needs to expand on. When it comes to education, every generation wants to make it better for the next generation."
Education, certainly not sports, is what landed Stephen Ndukwe in Morgantown at age 27. He had already studied in England, "but I wasn't progressing fast enough and that's when I knew I wanted to come to America," he said.
He has passed that impatience to succeed to his best friend and right now that means football.
"As a seventh-rounder," Chinedum Ndukwe has said all spring and summer, "you can't count on anything."
He is looking forward to helping out in a postseason visit (if he makes the team, but he will), yet he's not sure in what form.
"I may just start out working with kids back in Columbus and go from there," he said. "But obviously going back to Africa to give back is important. There is that connection of family."
Meanwhile, Dad's best friend is becoming a fast friend on a defense that can put him anywhere it wants.
"Whatever they want me to do," said Chinedum Ndukwe, who is already doing it.