(Another installment of secondary coach Kevin Coyle's sojourn through the NFL drafting process that began for the coaching staff in January at the Senior Bowl and culminates next weekend at the Bengals rookie camp.)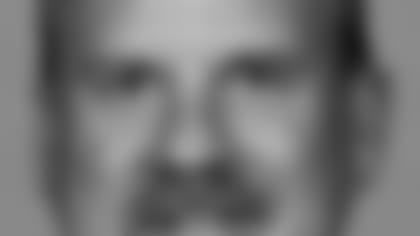 About 50 hours before the Bengals were due on the clock, Kevin Coyle kept punching the clock by the hour.
Michigan's Leon Hall. Florida's Reggie Nelson. Pittsburgh's Darrelle Revis. Texas' Michael Griffin and his teammate Aaron Ross. While Bengaldom is at loose ends about which DB the Bengals could end up taking at No. 18 Saturday, Coyle tied up loose ends.
Although he had already watched nine games the prospect had played over two years and had just returned from a campus visit where he had not only watched the kid work out but also watched film with him for four hours, Coyle couldn't help but hunt down one more play performed by He Who Can Not Be Named.
"I saw it at the school when I was watching tape with him," Coyle said. "I just wanted to make sure it's what I saw. It was a back breaking out and he chased him and I was really impressed by his acceleration and closing speed. I just wanted to take another peek at it and confirm it."
That's pretty much how head coach Marvin Lewis' staff has spent the past couple of weeks in concert with the personnel department in a flurry of closed-door meetings stamped "Top Secret."
A last thought. A final look. A confirmation.
And a draft board that has been nipped and tucked only after each position coach delivered a presentation of the top prospects in the field. The personnel department built the big board, categorized by rounds and positions, since the month after the last draft. With assistant secondary coach Louie Cioffi taking the bulk of the safeties and Coyle the cornerbacks, it took them an entire day last week to brief the rest of the staff on how they saw the '07 class and finalize the board.
With Bengals president Mike Brown chairing the discussion, senior vice president of player personnel Pete Brown running the board as he does all year and input from the scouts, Lewis, and defensive coordinator Chuck Bresnahan, Coyle said he made sure he didn't read from the scouting report verbatim. Any report that has been written by a Bengals or national scout is already in their hands.
"It's basically what is on our computer network so everybody has it and I didn't want to be repetitive," Coyle said of the Bengals Online Scouting System, aka BOSS. "I red-lined the points I wanted to emphasize on talent and character, but the main thing I wanted to do was give the people in the room a picture of what the guy can do."
So often times Coyle says he relies on comparisons of current and former Bengals and current opponents. For instance, he recalled how he compared one's presence in a zone to rehabbing Bengals cornerback Rashad Bauman. Meaning the prospect was fiery, tough and physical but undersized. A year ago when he outlined the strengths of the man the Bengals ended up picking at No. 24, South Carolina cornerback Johnathan Joseph, Coyle said he passed on a college coach's favorable comparison to current NFL corner Ahmad Carroll: "More athletic and faster."
After each presentation and discussion ("Not everybody is going to agree with me and nor should they," Coyle said.), the player is assigned a round. Mike or Pete Brown then could suggest the player be moved a round up or down.
Discussions can be spirited and passionate and sometimes reveal the league-wide tensions that have always existed between scouts who do this for a living all year and coaches who come in at the virtual end of the process. But the final grade is meant to excise the emotion out of it all.
"Everyone has a final grade on a guy and it's not going to be the same," Coyle says. "I may give a guy a 6.6, another guy may give him a 7.0, another guy may give him a 6.0. What it does is give you some kind of consensus when you put them into groupings with the rest of the players at other positions."
That happened at the end of last week and early this week when the offensive coaches joined the defense and the personnel department to transfer the round rankings to individual player rankings on a grease board, lining up the top DBs amid the other top prospects at other positions that the Bengals could just as easily pick on a list stretching past 150 names.
Lewis, who has made a handful of his own scouting trips and has been hunched in his bunker watching "attack tapes" of individual prospects, often comes into Coyle's office to confer as he does with all his coaches. After the day-long presentation, Coyle said he came into the room to kick around some ideas and grab some more tapes.
"Those attack tapes are tremendous," Coyle said of the snippets compiled by Travis Brammer's video department, the unsung heroes of the drafting process. "It isolates several different games of what a prospect does at the point of attack. You don't have to sit through a bunch of plays where they don't throw at a guy or run at a guy."
The idea of assigning a round to a player is supposed to prevent the dreaded "reach" pick, where you take a player a round or two too early to fill a need instead of a player that deserves to go in the corresponding round regardless of position.
With the departures of cornerback Tory James and safety Kevin Kaesviharn and the struggles of cornerback Deltha O'Neal, the fear is that the Bengals are in a need mode in the secondary and are going to tap someone a little too early.
"I don't think we're in jeopardy of doing that," Coyle said. "I think we've made up our mind that we have to move on to whatever position is going to make the overall team better. You pick for need and that's where you make mistakes."
When Coyle arrived in Cincinnati seven years ago after stints as a college defensive coordinator on both coasts and all nooks and crannies of Division I at Holy Cross, Syracuse, Maryland and Fresno State, the one thing that amazed a guy who had already seen everything was the buzz of an NFL Draft Saturday.
"The public only hears about the trade the commissioner announces when he goes to the podium," he said. "But that's not even close to half the stuff that goes on starting the morning of the draft. Our phone is always ringing, we're on the phone making inquiries, you're hearing rumors and trying to figure out which ones are true.
"It's kind of exciting; you're sitting in the room and you get a call and everyone's waiting to hear what move it could possibly end up being. And the thing that does give you anxiety is that you're working in a short time frame, and people are giving their opinions and you know that these are big decisions with a lot of ramifications."
At about 50 hours before the draft, or 24, or 16, people love to say, "The hay is in the barn." All the tapes have been watched, reports read, interviews dissected, and both boards are set. But there is always a pitchfork in the corner.
So on Thursday, Coyle and the other coaches did the only thing really left to do; work the phones one last time.
He got on the horn with some college coaches, and not only ones who coached current prospects, but also ones he knew who have moved on to other places after coaching or coaching against a particular prospect. Not only that, but they're on the phones with their buddies at other teams trying to bullshoot each other on what they may do.
Gee, do you think Coyle has been talking to his former boss and close friend here and at Holy Cross and Maryland, Jaguars linebackers coach Mark Duffner? It just so happens Jacksonville has the pick before the Bengals at No. 17.
Coyle had actually scheduled one final workout as late as Wednesday, but he canceled at the last minute.
"It's not that we're backing off the kid," Coyle said. "But we had already seen him once and I'm confident that we've got him where we should have him."
The final hours are extremely democratic. Coyle spoke to guys ranging from the usual suspects (Hall? Nelson?) to DBs the coaches and scouts think may not get drafted but would like to sign as free agents.
"With the top guys, you know they're going to go so I'm just checking to see if I have the right phone numbers on where they're going to be Draft Day," Coyle said. "We may not have a chance at them but we may, because you don't know what opportunity (translation: trades) may come up until it happens. With the other guys, it's more like recruiting."
On Thursday night Coyle planned to call about half a dozen potential college free agents with his sell that is going to get harder through the weekend and will culminate in a barrage in the moments following the draft late Sunday afternoon.
And he's got a great Buddy's Carpet pitch.
"I tell them to look at the guys that we've had come through here," Coyle said. "Terrell Roberts, Reggie Myles. Guys now like Herana-Daze Jones and John Busing. You're not just coming in here to be a body. You've got a legitimate chance to make this team and contribute."
Coyle can't help but wonder if it will break as well for the defense at the top of the draft as it did last year after Joseph ended up being one of the team's best first-round picks ever.
The Bengals were pretty sure they were going to get a cornerback they liked, whether it was Joseph, Tye Hill, Antonio Cromartie or Kelly Jennings. In his Joseph presentation, Coyle expressed concern about occasional lapses of discipline in coverage and aggressiveness against the run but his enormous ability to close on defenders and just flat out cover carried the day.
"I actually said when I talked about Johnathan that I thought he was the best one, the guy that had the potential to be the best one, the guy I really liked," Coyle said. "He had only really played a year in Division I and there were people in the league and here who wondered if he was ready. But just kept watching his feet, his hips, the way he turned and ran, he had the qualities you're looking for in a guy who can be an outstanding NFL corner."
And Coyle admits he says that with a lot more conviction than he did when he first sat in the room in 2001 and in the post-draft hours didn't push for guys he loved at Fresno like Vernon Fox and Cameron Worrell in free agency.
The steel-belted play of a guy like Joseph will do that for you.
"I didn't want to stand on the table for those guys because then I really wasn't sure what you needed to play defensive back in the NFL," Coyle said. "But you begin to get a picture in your mind about your kind of guy for your team. It's not only playing hard, but how a guy flips his hips, runs, moves his feet, breaks on the ball. You get to a point where you don't care what other people think (and you've got confidence in your evaluation)."
Coyle looked at his clock.
He had already been on it for months.