With the Bengals possibly going into Thursday's game in Pittsburgh without injured left tackle Levi Jones and left guard Andrew Whitworth, Cincinnati promoted guard Nate Livings from the practice squad and replaced him with a familiar name in former Elder High School and University of Cincinnati center Glenn Bujnoch.
In order to make room for Livings, the Bengals placed linebacker Abdul Hodge on season-ending injured after he suffered an arm injury Sunday against the Eagles. A special-teamer, Hodge played in the last six games after being signed from the Bengals practice squad and had four special-teams tackles.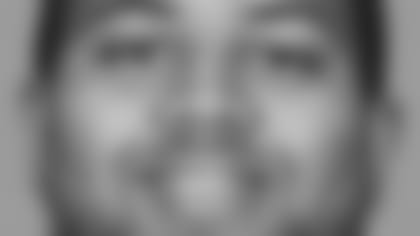 The 6-5, 335-pound Livings is classified as a first-year NFL player. He has been on the practice squad all season after playing in all four Bengals preseason games. He was also on the Bengals practice squad for all of 2006 and for all but one game last year before being signed to the roster for the finale. Livings, a free agent out of LSU, has impressed with his versatility at guard tackle.
Bujnoch is the son of Glenn Bujnoch, a Bengals guard from 1976-82. Digger Bujnoch entered the NFL on May 1 as a college free agent signee of the Giants and played in all the preseason games. But he suffered a knee injury in the finale and was waived following an injury settlement the next week.