With linebacker Odell Thurman in the fold, where does he play and when? Could he be headed to the weak side with Ahmad Brooks staying in the middle or vice versa? Could they be considered two extra first-round picks if they pan out?
An updated look at the linebacker spot with experience and age on Opening Day. Clearly a thumbnail in No. 2 pencil until they take the field for 17 workouts in May and June.
FAVORITES TO START
LOLB Rashad Jeanty, 25, third season; MLB Ahmad Brooks, 24, third season; ROLB Dhani Jones, 30, ninth season. JonesJones has the most NFL experience of a group where, heading into his third season, Jeanty has the most Bengals starts at backer with 22.
After arriving off the street in September, Jones made one start at strong and started the last nine games at weak. But if Brooks starts slow again like last season because of trying to get acclimated to the position and/or coming back from the torn groin that cost him all but five quarters last year, and Thurman is rusty, Jones may have to think about the middle.
Since arriving ballyhooed in the third round of the 2006 supplemental draft, Brooks has appeared in just 13 games. The club thinks he's going to be OK medically, but it also backed him off workouts for a week when he first arrived for rehab in February.
GREETING CARDS
LOLB Darryl Blackstock, 25, fourth season; O-MLB Brandon Johnson, 25, third season
Both weren't pursued by their old team in Arizona. Blackstock, like Brooks, a third-round pick from Virginia, had three sacks last season playing behind Calvin Pace. But the Cards version of a hybrid 3-4 didn't exactly fit him as a strongside backer and nickel rusher. At 6-3, 240-245ish, Blackstock could be a SAM, Will, or rush end.
Johnson, a fifth-round pick from Louisville, played nine games in two seasons and had two tackles in six games last year. At 6-5, 230, he might be able to play the middle, but he's nowhere near Brooks' 270 pounds and the Bengals need some muscle in there against a physical schedule.
THE OUTSIDERS
OLBs Corey Mays, 24, third season, and Eric Henderson, 25, second season.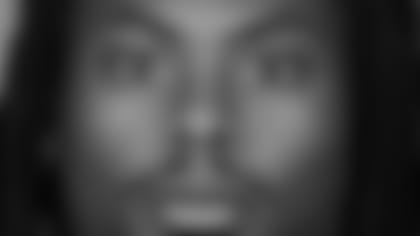 MaysMays emerged as a solid backup after arriving off waivers Oct. 2 and ending up the club's runnerup in special-teams coverage. Henderson, who spent all of 2006 on the practice squad, was shelved for '07 when he dislocated his wrist in the second preseason game.
A converted college defensive end, Henderson is seen as a guy that can rush with his hand on the ground as well as play strong or weak.
Mays' lone NFL start came last year at strong but he can also play the other side. But between the two of them, they've only got 20 NFL games. All belong to Mays.
JET STREAM
MLB Anthony Schlegel, 27, third season.
Schlegel is coming off the most snaps of his career with four starts in 13 games. He's a tough guy that was thrown into the fire when he arrived off waivers eight days before the opener after playing in all four preseason games for the Jets. He may only be a true middle backer, but after Brooks and Thurman, he's the only one if the team doesn't move Jones or signs a veteran.
LATE ARRIVALS
OLB Jim Maxwell, 27, fifth year; OLB Roy Manning, 26, fourth season.
Next to Jones, Maxwell has the most years of experience at the position. When he played in the Bengals' last three games last season, it gave him 36 games with four teams. He arrived Nov. 27, but made himself known on special teams with three tackles and a forced fumble against Browns punt returner Josh Cribbs.
Manning played for both Buffalo and Jacksonville in the preseason before joining the Bengals Nov. 13. He played in the last five games and was a beast on special teams with seven tackles. He has played in 21 NFL games.
AT THE BOTTOM
MLB Odell Thurman, 25, second season. ThurmanHead coach Marvin Lewis has already challenged Thurman and said he's not counting on him after being out of the game for two years.
Thurman has been working for the past three months with strength coaches Chip Morton and Ray Oliver, virtually his one lifeline to the team until Monday's reinstatement. Safarrah Lawson, one of his representatives, said Thurman is in the 250-pound range, 10 more pounds than where the team wants him, but he says it will come off easily in the workouts.
If Thurman comes back anywhere close to '05 when he was a finalist for NFL Defensive Rookie of the Year and Brooks asserts his ample talent, the Bengals could basically have two first-round picks playing next to each other. And the club could conceivably flip-flop with Brooks in the middle or Thurman at weak, or the other way around.
But that's a long way away.
NO FACTOR?
LOLB David Pollack, 26, fourth year.
No word on his decision to play or not. Pollack, who hasn't played since Sept. 17, 2006 after breaking his neck against the Browns, has said he doesn't want to play linebacker and wants to play defensive end. But with a decision that was due in mid-March not yet announced five days before the draft makes one wonder if Pollack is coming back.