With the bright lights trained on Paul Brown Stadium for the second straight game Monday (8:30 p.m.-Cincinnati's Channel 5 and ESPN), the 8-0 Bengals begin their second-half push for even more national recognition when they try to keep relentless J.J. Watt and his 3-5 Texans at bay.
The Bengals.com Media Roundtable calls it resoundingly for Cincinnati in its bid to set the franchise record with a ninth straight regular-season victory.
Pete Prisco of CBS Sports, a long-time believer in the Bengals since the 2011 Re-Boot, calls them as balanced as any team in the NFL and thinks they'll make short work of Houston.
John McClain, the Pro Football Hall-of-Fame writer for The Houston Chronicle, has watched an offensively challenged team fail to run the ball like last season and wonders if the blowouts in Atlanta and Miami could re-surface on a national stage at PBS.
In mapping out his keys to the game, Bengals radio analyst Dave Lapham says the Bengals defense has to make sure Houston doesn't stir its dormant running game. With linebackers Vontaze Burfict and Rey Maualuga finally re-united, he doesn't think the Texans will.
Paul Dehner Jr., the Bengals' beat man for The Cincinnati Enquirer, calls it for the Bengals because he doesn't think the Texans have enough juice offensively to match what the Bengals are going to do to the home scoreboards.
Let's go around The Table and we'll give the lead-off nod to Lapham. When the Bengals played their first Monday night game in Cincinnati nearly 40 years to the day on Nov. 17, 1975, he was the right guard as quarterback Ken Anderson's 447 yards cooled off O.J. Simpson's 197 rushing yards in the Bengals' 33-24 victory over Buffalo at Riverfront Stadium before 56,666, Howard, Danderoo, and The Giffer:
The Texans have worked real hard in the bye week on getting their running game going and holding down the running game. I'm sure that will be a big part of their game plan. They want to limit the possessions for Andy Dalton and an explosive offense and the best way to do that is run the ball and have your defense drinking Gatorade on the sidelines. That's a big deal for the Texans.
I think it will be tough for them to get it done with linebackers Vontaze Burfict and Rey Maualuga back together side by side stuffing the running game. They've only played that first snap together in Pittsburgh before Rey went out with the calf injury. I think those two guys going downhill, it's going to be tough for the Texans to run the ball.
I think the Bengals need to get their running game established because you want to avoid third down if at all possible. You don't want it to be third-and -long. You want it to be third-and-four or less because Houston has the league's best third-down percentage for the last year-and-a-half. They're the real deal on third down. You need to stay ahead of the chains.  Last year in Houston Andy got it out of his hand in 1.8 seconds, the fastest he's ever done it and he'll have to do that again. Guys have to be where they're supposed to be. Win their routes down the field and let Andy get the ball out to them. That's how you take care of J.J. Watt's pass rush.
The time to throw it is first down. I think J.J. Watt is a pretty sound player and he's not teeing off on the pass rush every down. He's a one-gap guy, but they also play two gap with defensive coordinator Romeo Crennel's scheme in the base. So the early downs are the ones to throw it.  The down you don't want to throw it on is third down. And if you do, third down has to be manageable, like third-and-three or four.
I think Romero Crennel does a good job with a sophisticated defense that has different packages up front and moving parts in the back end.  I think Bengals offensive coordinator Hue Jackson knows how to crack the code. He's worked against Romeo Crennel a few times in the AFC West when he was with Oakland and Crennel was with Kansas City.
 Their defense does have some injury issues with pass rusher Jadeveon Clowney out and starting cornerback Kareem Jackson out. But they say the rookie, Kevin Johnson, is playing at a higher level than the veteran Jackson because of the ankle injury. I'm sure former Bengals cornerback  Johnathan Joseph will have a little juice flowing against his former team and former coach in Bengals secondary coach Vance Joseph, the former Texans assistant. I'm sure he wants to put on a good showing against the team that picked him in the first round and he's on national TV and all that good stuff. But one guy can't do it all.
The Texans have really struggled in the first half. They've been outscored by 89 points and the Bengals have outscored teams by 51, so if they get off to their fast start that will be key.  Other than in Pittsburgh, they've scored on the first or second possession. If they do that and get Houston back on its heels and make them think an upset isn't going to happen tonight and come out with their enthusiasm and impose their will, I think that's a big deal.
If they make mistakes early and Houston hangs around, it's going to be a dogfight and roll into the fourth quarter. More NFL games are lost by teams making mistakes than making plays. So you have to avoid the mistakes and take advantage of the big-play opportunities that present themselves.
THE EDGE:  Bengals. It's a matter of how fast they come out and how well Houston can run the football. It wouldn't surprise me if the Bengals win this by more than a score. Ten points or more. That wouldn't shock me.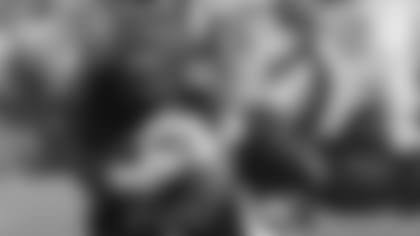 The Texans have to come up with a way to stop Bengals tight end Tyler Eifert.
The Texans have two players on defense that have been consistent. Watt has been great and rookie cornerback Kevin Johnson has been really good. With Kareem Jackson out, Johnson will start after playing 75 percent of the snaps in the slot.
Watt is ahead of where he was last season in every stat but defections. The thing he hasn't done is score touchdowns. They can't get on the one- or two-yard line throwing him the ball and he's only forced one fumble and they've forced so few, he has had no opportunities to scoop and score.
Outside linebacker Whitney Mercilus has 5.5 sacks. Last year he had five. With Clowney out, Mercilus is on the right side and he's much better rushing from the right side. But going up against left tackle Andrew Whitworth and Dalton getting rid of the ball fast, it's going to be a moot point. For some reason the Titans tried to block Watt with one guy a lot of the time and he had 2.5 sacks. Mercilus had 3.5. But that was because of Titans quarterback Zach Mettenberger. He was a statue. I would expect Watt is going to move around a lot more this game. Nose tackle Vince Wilfork has had his moments, but he's not the player he was. Bill Belichick wouldn't have let him get away if he was. 
The defense overall is a huge disappointment. Safeties? Terrible. Rahim Moore got benched last game and he may be scratched. They've put at safety Andre Hal, the second-year cornerback, and got Quintin Demps off the street. The third safety is a former undrafted free agent, Eddie Pleasant, who leads the team in penalties. So the safeties have been bad.
Cornerback Johnathan Joseph has been really good at times and really bad at times.  Most of the bad has been tackling. I'm sure he'll cover A.J. Green. What I can't figure out is how they cover tight end Tyler Eifert. I don't think they'll double both Green and Eifert. Joseph tries to cover the top receiver most of the time and if he can't do it they'll put a safety over there. I feel better about what they can do with Green than with Eifert. None of the safeties can stay with him. They don't have linebackers that can, so I don't know what they'll do. Maybe they hit him at the line. With Dalton getting rid of the ball so quickly, maybe they can knock down a few of them.
Offensively, wide receiver DeAndre Hopkins has been great. He's on pace to break all their records set by Andre Johnson. He's not real fast. That's why he lasted until late in the first round. He's a 4.5 guy. I just did a column on Green and Hopkins growing up in South Carolina 216 miles apart. DeAndre was saying Green was such a star he was in middle school and Green was in 10th grade when he first heard about him. He saw him on YouTube, but they never met until Hopkins introduced himself before the game in Houston last year.
The Texans have no running game. That's the big difference. Last year they ran the ball more than anybody in the league. The only other teams that ran it more than 500 times were Seattle and Dallas. The Texans were fifth. Right now they're 30th and 3.3 per carry is last. The only thing the Bengals do badly according to the stats is give up 4.9 yards per carry. I don't see the Bengals having a problem. The Texans don't have a good back with Arian Foster hurt. Only one starter missed a game on the offensive line all year. This year everyone but one has missed at least one. They've had four starting left guards, two starting left tackles, three starting right tackles, three starting right guards. But they've got everyone back for this game. They don't have an excuse, but they haven't played well.
THE EDGE: Bengals, 34-17. It could get ugly. If the Texans fell behind, 42-0, in Atlanta and 41-0 in Miami, who's to say they would not fall behind, 45-0, in Cincinnati?
I think the Bengals are as balanced a team as there is the league right now. It all starts with both lines. How many teams have a combination of good lines? They have it. That makes a difference. Not only that, but it's just depth. They have a lot of depth that other teams don't have and that shows up on a consistent basis.
Yeah, they have to stop Watt, but I don't think nose tackle Vince Wilfork has played that well. They should be able to handle him and run the ball. If you  can block Watt, you'll block them and you'll have success down the field. That's as simple as it is.
I thought the last time the Texans played, they were creative against Tennessee, they got a little bit more creative. They came up with a lot of different stuff. But most of the time they came with minimal rushes and they've been blocked. And when that happens, Watt had two or three guys on him and it's hard for him to get going, so I think they'll be more creative against Cincinnati. The Texans aren't great in the secondary, so I think there'll be some chances down the field for Andy.
The only concern I have for the Bengals is if they can  get running back Jeremy Hill going. He clearly hasn't been the same guy he was last season. There are little hints of it coming and I think they'll get him going in the second half.
That's not a good offense Houston has. If you can limit wide receiver DeAndre Hopkins, and that's tough to do, they can limit that offense. They're not great on the offensive line. I think the Bengals have a big edge with their defensive line. Just shut down Hopkins and the running game isn't great either.
THE EDGE: Bengals, 31-17. They'll handle them easily. Forget about the talk of a night-time jinx and everything else. The Texans are coming off a bye but that's kind of wiped out by the fact the Bengals are coming off a 10-day break. Look, this Bengals team is different, this Bengals team is good, and I don't think you've seen the best of it, either.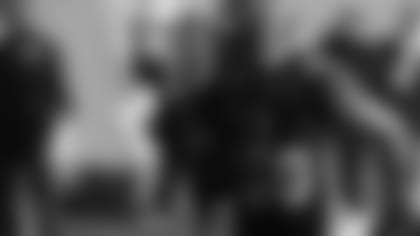 Middle linebacker Rey Maualuga is teamed Monday with Vontaze Burfict for the first time in more than a year.
It's hard to nitpick how to beat the Bengals. But you would have to say running the ball, controlling the clock, and coming after Dalton are things some teams have had success doing against them. Outside of that teams haven't done much against them.
The Texans have half the equation with the pass rush. Maybe they can slow down this offense, but they're last in the league running the ball. That has been the Texans' signature. The stretch run with Arian Foster. But they've got no form of that now. They've averaged less than three yards per carry the last four games. They've had the bye week to figure it out, but that's something that takes more than a week to figure out and I think that's going to be trouble for them.
I don't see Texans quarterback Brian Hoyer tearing it up with DeAndre Hopkins. I think they can come after the Bengals a little bit with the front seven, but I just don't think they have enough offense.
I just think you have to run the ball against the Bengals. Those three-and-outs or short drives eventually catch up with you and put the Bengals offense back on the field. There's been no defense in this league, and they've played some of the best, that has been able to slow these guys down. Except in Pittsburgh and they still found a way to win.
Going against a second or third cornerback in a banged-up secondary has always been an advantage for the Bengals. This team, when healthy, has been able to tear that apart, whether it's Tyler Eifert, Mohamed Sanu or Marvin Jones. Or if they have a matchup with the No. 1 receiver with A.J. Green, which they often do.
If they can do what they did last year against Watt,  they'll find a way to block him. Because they move him around so much, sure, they'll try to exploit Bengals right tackle Andre Smith being out. But they'll try to exploit Watt over everybody. The Texans will always try to find matchups to exploit him, but backup right tackle Eric Winston has done a decent job and I feel they're pretty confident in their line. For all we talk about Houston's front seven, they've given up a lot of yards on the ground, so it's another chance for the Bengals to kind of finally get the running game going.
THE EDGE: Bengals, 24-10. I just don't see Houston's offense being consistent enough against these guys. I don't see their running game getting untracked against them even though the last five weeks the Bengals have had their issues against the run. I don't see it being anything dramatic. And this offense will do what they do. They're going to score against anybody.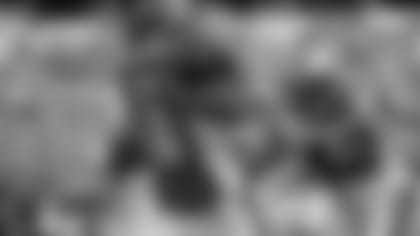 Adam Jones is matched up with one of the most prolific punters in NFL history.
If anyone is wary of an upset, it is head coach Marvin Lewis and his Bengals.
Exactly 12 years to the day they meet the Texans, the 4-5 Bengals stunned the 9-0 Chiefs at PBS in Lewis' first season in Cincinnati. There are no players left from that 2003 team, but the 2015 Bengals have triumphed in the fourth quarter against division foes battling to keep their seasons alive in Baltimore and Pittsburgh. And they watched last week when the Colts got their season on track against the unbeaten Broncos.
So they know the kind of tenacity they're going to get from a Texans team playing as desperate as the Ravens and the Steelers. What the Bengals have going for them is it hasn't mattered. They've come out at home and on the road against winning teams and losing teams with the same tenacity in racking up a 51-point edge in the first half. As Lapham points out, the Bengals have outscored the Texans, 110-49, in the first half, and that's a trend that bodes well.
The Bengals know exactly Watt not to do against the pass rush. They just have to look what Tennessee quarterback Zach Mettenberger did two weeks ago against Houston. Or didn't do. He didn't get rid of it. He held on to it and paid a seven-sack price. Dalton isn't going to do that.
If you're looking for a stat box to look in to see who won, in his game it might be third down. The Texans are the best defense in the league on third down in the last 24 games at 31.7. But in the last 24 games at PBS, the Bengals have also been pretty stingy at 32.8.
On paper, it sets up nicely for the Bengals offense. They get another huge edge in an opposing secondary. There just aren't enough cover guys to go around for Houston with one starting cornerback injured and one safety benched. The Texans have not only allowed seven passes of at least 40 yards, they're ranked 27th against the rush. Because the Bengals aren't looking to throw it around the yard against this pass rush (they averaged 38 passes vs. Seattle, Buffalo, and Pittsburgh), look for something like the 27 throws they had against Cleveland. They were determined to run it against the Browns with a season-high 37 carries and it got them 152 yards, so they may have the same kind of resolve Monday to keep Watt's rushing to a minimum.
Burfict and Maualuga haven't played together for any length of time since Oct. 12, 2014 and that doesn't bode well for a Texans running game that has been averaging just 3.3 per carry. Stopping the run has been the Achilles' heel for the Bengals (4.9 per), but it doesn't look like that is going to be tested until next week and the Cardinals' No. 9 run game.
The Bengals have to keep an eye on Hopkins, a player they know all about since their secondary coach, Vance Joseph, was in Houston when they drafted him. He's not a burner, but the Bengals DBs are going to have to contest him because his hands are so strong. Cornerback Adam Jones compares him to the Bengals' Mohamed Sanu.
Jones is going to play a role Monday in the punt return game. The Texans have a hot rookie in wide receiver Keith Mumphrey averaging 8.3 yards per return, a tick ahead of the Seattle rookie Tyler Lockett (8.1) that the Bengals played so well against last month. Making it a little more unsettling is that Mumphery wears No. 12 like Jacoby Jones did for the Texans when he ran one back against the Bengals in '08.
Jones, who is fourth in the league at 12.2, faces one of the best in Houston punter Shane Lechler. In his 16th season Lechler is the league's all-time leader in NFL gross punting average at 47.5 yards and owns three of the top eight single-season averages in history.
Special teams is a good place to start. It is the biggest equalizer in stalking an upset. You just have to go back to Nov. 16, 2003 and Peter Warrick's 68-yard punt return for a fourth-quarter TD in the Bengals' win over the Chiefs. A dozen years later they just need solid play and can't have a replay of the blocked punt linebacker Emmanuel Lamur allowed the last time they played.
On offense, they should be able to operate as long as they don't let Watt go wild. But they should be OK with the veteran Winston getting help from tight ends and running backs. As long as they take care of the ball. That's the other way upsets are hatched. They have to keep Watt from swatting or scooping a return and the Bengals haven't fumbled in three straight games.
No. 9 should happen as long as nothing crazy unfolds a punt return or Watt return or both   and the Bengals stay attentive to the run game to neutralize Houston's front seven.