Former Dolphins offensive coordinator Bill Lazor is the Bengals' new quarterbacks coach.
Bengals head coach Marvin Lewis moved quickly to fill his coaching vacancies and when the dust cleared Monday he had the most experienced staff of his 14 seasons in Cincinnati.
It's believed that Lewis is on the verge of announcing new coaches for quality control on offense and an assistant in the secondary, but over the weekend and Monday he finalized deals for two former NFL coordinators and a 21-year NFL veteran to coach three positions. That came on the heels of Friday's signing of linebackers coach Jim Haslett, a former defensive coordinator for four teams.
Lewis and defensive coordinator Paul Guenther dug into their past to find the experience when they hired Kevin Coyle to coach the secondary and Jacob Burney to coach the defensive line.  Coyle, 60, coached the Bengals secondary in Lewis' first nine seasons (one year with Guenther) before coordinating the Miami defense the last four seasons.  Burney, 56, broke into the league in 1994 on Bill Belichick's Cleveland Browns and was Lewis' line coach in those first three seasons Lewis was the coordinator in Baltimore from 1996-98.
Bill Lazor, the Dolphins' former offensive coordinator, also arrived from Miami to coach quarterbacks in the wake of Lewis' promotion of Ken Zampese to Bengals offensive coordinator. Before Lazor, 43, became the Dolphins coordinator in 2014, he coached quarterbacks under Joe Gibbs in Washington, Mike Holmgren in Seattle, and Chip Kelly in Philadelphia, and under Kelly he led Nick Foles to the 2013 NFL passing title.
A Scranton, Pa., native, Lazor, Cornell's starting quarterback in the early '90s, becomes the second Ivy League quarterback currently with the club. Bengals president Mike Brown, Dartmouth '57, is the other.
"With Ken's elevation to coordinator, I'm ecstatic about bringing in Bill," Lewis said in a news release. "He's bright and energetic and he also has experience under great head coaches. He's got everything we're looking for to continue to uplift our offense."
In Cincinnati Lazor inherits another passing champ in defending AFC king Andy Dalton. Dalton wasted no time coming in to greet Lazor Monday during his first day on the job at Paul Brown Stadium and the two spent a good chunk of the afternoon chatting over the playbook.
"That's a good sign," Lazor said of first impressions. "Eager. Excited. Into it. He walks in at the end of the season and wants to talk about the future and how things can get better and that makes it fun to come to work."
Lazor knows Zampese from years of talking at NFL scouting combines and on college scouting trips and it appeared Lewis knew of him, too, because they didn't interview anyone else. Same thing with Coyle and Burney.
"No. 1, you want to be with great people every day and as an assistant in this league that starts with the head coach and the kind of person he is," Lazor said.  "I've known Ken for years. It's a place that has good players and has proven it's going to win with the rich history and the commitment of the organization."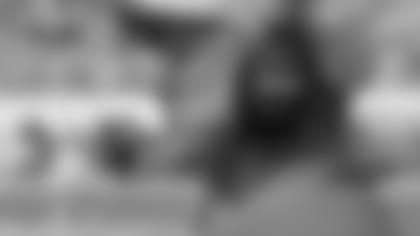 Kevin Coyle returns from Miami to coach the Bengals DBs.
Coyle, a Staten Island, N.Y., native who came to the Bengals in 2001 as their cornerbacks coach after three college defensive coordinator assignments, has been part of the winning. It began in 2005 when the Bengals won the AFC North with a big hand from an NFL-high 31 interceptions and cornerback Deltha O'Neal's club-record 10. His last Bengals season was the first of the Dalton-A.J. Green run in 2011 that has now reached five straight post-season berths. After Lewis promoted Coyle to secondary coach when he arrived in 2003, the defense ranked fifth in the NFL in interceptions (160) from 2003-11, and 133 of those were by DBs.
After the Dolphins called Coyle to run their defense in 2012, they had back-to-back top 10 finishes in fewest points allowed in 2012 and 2013, finishing seventh in '12 and eighth in '13 while amassing more than 40 sacks in each season. On Halloween 2013 he dealt the Bengals a painful Thursday night overtime loss on a walk-off safety.
"We know Kevin as a great coach of secondary technique and as a coach with great ability to add ideas for game planning," Lewis said.
After Coyle was let go this season during an early-season shakeup, the Bengals brought him in almost immediately to help scout down the stretch. When secondary coach Vance Joseph ended up taking Coyle's job in Miami last week, the move was seamless.
"It's a thrill to be back. I'm excited to work with Marvin and the Brown family. I've always had great respect for the organization," Coyle said. "There are still some old-timers around."
Three guys who are left that played for Coyle in that 2011 season the defense finished No. 7 in the NFL are free agents, cornerbacks Adam Jones and Leon Hall and safety Reggie Nelson. There is a mutual admiration society of the four and that could help in free agency.
"I'm excited about what Duke Tobin and his staff have brought in here," said Coyle of the Bengals director of player personnel. "They've done a tremendous job of bringing in quality players and quality people. That's been reflected in their success over the last five to six years."
Much of the Bengals defense is built on the foundation that current Vikings head coach Mike Zimmer crafted in his six seasons as coordinator from 2008-13. Guenther and Coyle have grown into coordinators using that scheme, so it's an easy transition for both.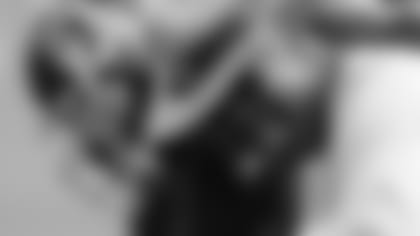 New Bengals D-line coach Jacob Burney showing his signature high motor.
"Paul has had his imprint on it and they had a great year this year," Coyle said of the NFL's No. 2 scoring defense. "I could look around the league and see teams like Miami, Minnesota, Cincinnati and some other teams trying to emulate what we're doing. Everyone puts in their different twists, but the core principles are where the success comes from. It's a real advantage coming back after having known the system and implementing it myself."
Burney, a Chattanooga, Tenn., native, has not only worked for Belichick and Lewis, but also George Seifert in Carolina and Mike Shanahan in Denver on a raft of play-off teams. He replaces Jay Hayes, the 13-year veteran who moved on to Tampa on Friday.
 "Jacob is a great taskmaster with tremendous experience," Lewis said.