Carl Lawson is involved in defensive changes.
ORLANDO, Fla. - Bengals head coach Marvin Lewis showed up at Tuesday's media breakfast and casually took his nameplate centerpiece out of view. For a better view of the table? Or so the media couldn't find him?
"Both," said Lewis with the chuckle that sounds like it's going to be the only thing that's about the same in his 16th season at Paul Brown Stadium. All signs continue to point to the Bengals' biggest scheme overhaul on both sides of the ball since Forrest Gregg became head coach at the dawn of the 1980s.
"We need a different team. We weren't good enough," Lewis of the 7-9 slog marked by three blown fourth-quarter leads. "We need to be better. We had to improve. One way or the other. Better players, better coaches, better coaching. That's what we have to be. We weren't good enough. That's why I'm here."
The offensive coup had been expected with the change in line coaches and quarterbacks coach Bill Lazor becoming offensive coordinator in his own right. But on Tuesday Lewis indicated new defensive coordinator Teryl Austin is doing more than tweaking the Mike Zimmer-Paul Guenther scheme that has held sway at PBS since 2008.
One way he knows is because Lewis' son, Marcus, is on the defensive staff as he makes a transition of his own from assistant line coach to assistant linebackers coach.
"Marcus is mad at me because everything is new. He's doing lot of drawings," Lewis said. "It will be different. We're going to be different. We have to get better. We need to get better on third down. We need to get better closing people out at the end of games. We weren't good enough. We lost games we were ahead in the fourth quarter. We can't do that."
"They need the challenge," said Lewis when asked about his players trying to adjust after a career in one system. "It's part of being a player in the National Football League."
Some of those changes involve making Carl Lawson more prominent at linebacker after a rookie season he primarily rushed from the edge racking up 8.5 sacks. The idea seems to be not to cut down Lawson's rush chances, but to have him rush from different spots a la Peter Boulware, Lewis' SAM backer/edge rusher in Baltimore 20  years ago that racked up 70 sacks in 126 career games while logging five seasons of at least 8.5 sacks.
"I think in Teryl's vision, he sees the opportunity to utilize Carl more in the base defense than what we did with Paul," Lewis said. "It goes back to where I was in Baltimore. Those are the things we feel good about. That involves Carl's abilities in the base defense."
Lewis is also looking for Austin, a former secondary coach for three Super Bowl teams, and new cornerbacks coach Daronte Jones to revitalize the play of the corners with help from more pressure looks.
"We've got some corners that have a lot of talent and ability. We have to do a better job of utilizing their abilities as well," Lewis said.  "We can do more (press man coverage). We have to apply pressure and we have guys who can do that and we have guys on the back end that ought to be able to cover and give us that opportunity. "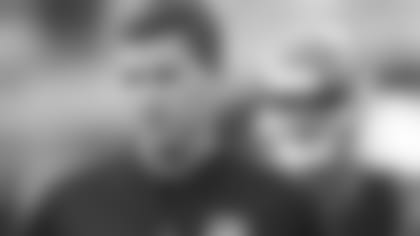 Bill Lazor has a varied resume ranging from old schoolers Joe Gibbs and Dan Reaves to fast-breaking Chip Kelly.
Offensively, Lewis oversaw a massive shift in offense in 2011 when Jay Gruden installed the West Coast offense that replaced long-time coordinator Bob Bratkowski's Don Coryell look. Lazor has a background in both with a varied resume stretching from old schoolers Joe Gibbs and Dan Reaves to fast-breaking Chip Kelly and appears to be using elements of all.  
"You want to make things where the players understand it and it's easy to present and teach the players," Lewis said. "We have a focus from within on how we do things in the running game. So that will be a positive revision for us. Internally it will be just as much (change) as (when Gruden came in). It's a positive from that standpoint."
If there had been a fear of more-of-the-same-mediocrity when Lewis returned in stunning fashion to sign a two-year deal right after two seasons at 13-18-1, he says the new coaching staff has immersed PBS in a different, exciting chapter. It's not every offseason you see coaches holding walk-throughs weeks before the players show up.
"When we kick off on April 16 (with off-season workouts), you have a new air. You have a lot of change. Evolution of things. New feel, new ideas, new offense, new defense, new people," Lewis said. "Great energy. The coaching staff we put together are great teachers and experts at their field. I'm excited about that.
"The way they have gone about the offseason and leading up to how we kick off, the installation of the playbooks. Offense and defense on paper, taking the time to walk through things in the gym as a coaching staff, offensive staff, defensive staff so everybody is on the same page. The way things will be delivered and presented is important."
Lewis is leaving nobody out. His best player, wide receiver A.J. Green, is coming off his seventh Pro Bowl season but one that lacked his signature spectaculars. Despite playing all 16 games, Green had his fewest catches of 40 and 20 yards. The total of nine catches of at least 20 yards is a career-low and the four catches of at least 40 yards are his fewest since his injury-riddled season of 2014.
"He has to be better at deep balls. We weren't good enough. Got to be better. Got to be better," Lewis said. "Got to be better releasing off the football. We've got to coach him better. We have to throw and catch it better. I think we threw it to him enough. I think we have to create opportunity, but he was the best in the National Football League. Last year we weren't."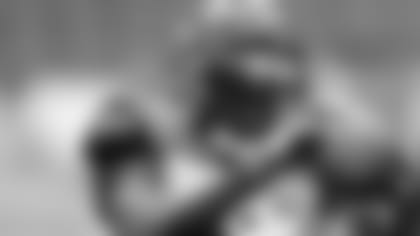 John Ross: the Bengals hope  he is A.J. Green's future running mate.
Then there is question of the young receivers the Bengals are trying to groom to enhance Green. First-round pick John Ross famously had no catches on 17 snaps and Malone, a fourth-rounder, had just six catches on 17 targets despite playing 247 snaps.
"They played, but they were rookies and rookies disappear. That's what happens," Lewis said.
Ross and Jeremy Hill and Tyler Boyd will be glad to know Lewis doesn't have a doghouse because that's where they seemed to be at one time or another last year. Especially Ross, who played just three games in between fumbles, injuries, and bad routes.
"He wasn't in my doghouse. I don't have a doghouse," Lewis said. "I think he's all the ability we wanted. That's why we drafted him. He had to get fixed. We knew he was injured going in and he got nicked up a couple of times in his lower legs and the other shoulder was bothering him. He's all fixed now."
Lewis seems very interested in his cornerbacks, a group that is now lacking decade-long staple Adam Jones but has three first-round corners from the last six drafts. 2016's William Jackson is the AFC's next elite corner, 2014's Darqueze Dennard  proved he's a baller in the defense's most important position in the slot, and 2012's Dre Kirkpatrick is settling in a year after getting the big contract.
 And then there is Daronte Jones, the Bengals' new cornerbacks coach they had to fight to win against competition from major colleges and the Dolphins, where he worked last season. Lewis thinks Jones can help tame a wildly talented Kirkpatrick that battles penalties.
"The charge for Daronte is to get them to understand situations, field position, splits, and all those things to play the game at a very high level mentally," Lewis said. "I think Dre grew a great deal. One area he needed to clean up is he had far too many loose hand penalties. He's got to clean that up. As a player and as a guy ascending into a leader, leader responsibility and wants to, I feel good about that … It's an attention to detail you have to be able to play winning corner in the NFL all the time. He has the ability to do that."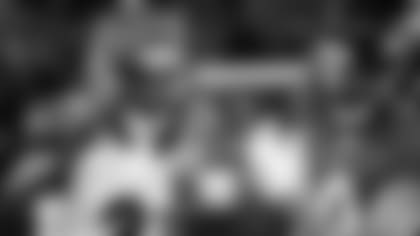 Darqueze Dennard had a huge pick in that last game in Baltimore.
And then there is Dennard, who was finally healthy in his fourth season to give them a Leon Hall-like solidity. Lewis had to buck up Dennard by telling him how important the nickel role is and told him the old Rod Woodson story, a slot corner that went to safety and the Hall of Fame.
"That was the thing most pleasing about Darqueze was his knowledge of the game and ability to communicate to William, to Dre or whoever is outside of him. It's big," Lewis said. "Darqueze fought his butt off last year to stay out there sometimes on Wednesdays when he could barely walk to get some work done on Thursday to be ready to go on Friday and show he could play on Saturday morning to me and then suit up and play his tail off on Sunday for me.
"Then we would go back and wrap him again in cotton and do it again … I think he proved for himself. I wish everybody could go out there and feel great every Wednesday. But they don't. We play in a very physical division. It's tough."