Updated: 10-4-07, 11:15 a.m.
It may be what Marvin Lewis does best.
During the most scrutinized team meeting of his five seasons as Bengals head coach Tuesday, Lewis put the best and worst of the first quarter of 2007 on video and taught for about an hour.
"There's a lot of football left with 12 games, and a lot of opportunities. But we need to play one play, one series, one possession at a time, and then move forward. That's what we began to do," Lewis said at his Wednesday news conference. "Take a look at what we're doing, and why we're not as efficient in some areas as we've been, and try to keep moving forward that way."
Lewis insisted that his message hasn't changed. He says he had the same issues of maturity and channeling emotions that he had last season when the club was 3-0.
"Keep doing things correctly," Lewis said. "More correctly, more consistently. To understand, to overcome injury, to overcome a bad play. All the things that come about in a game and an NFL season."
Lewis spliced the video with the warning to stick together as a team, the winning-as-a-team, losing-as-a-team theme.
With the Bengals 6-11 since that 3-0 start, Lewis was asked if he thinks the message isn't getting through.
"Oh no, I know it because I can hear it," he said. "It comes back loud and clear, so the message is getting through."
Lewis says he'll make changes where needed, but what he is banking on is getting a slew of injured players back as well as other players getting settled into positions after a few weeks.
For instance, when linebacker Landon Johnson went down with an eye injury late in the first half it left Dhani Jones calling the signals in his second game and 12th day with the team. It also left the punt team with a new personal protector and led to a penalty.
"Which was corrected in practice," Lewis said. "Unfortunately on Wednesday. It's a young guy (Herana-Daze Jones) playing that spot for the first time. With the new personal protector in there, on the punt game, because Landon (Johnson) was out. Things added together and didn't bode well for us in that situation. Luckily it didn't hurt us on those particular plays, but obviously you don't want that to happen.
"As we gain some guys back from injury, we can settle some guys in the same spots. We get guys healthy, and you continue to play better and better because guys are becoming comfortable with the guy around him or next to him and so forth. The same guys are lining up in that huddle."
The game ended with rookie safety Chinedum Ndukwe and defensive end Robert Geathers playing linebacker. Lewis hopes some continuity will take away the big plays against the defense. The coaches took away nine of the biggest plays and figured without them the Bengals would be No. 11 in defense.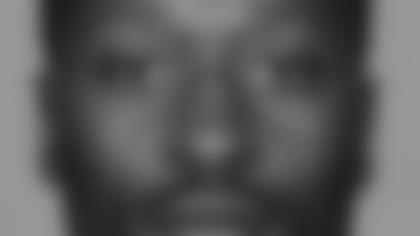 UPDATE:
The Bengals made a practice squad move at wide receiver Thursday when they added second-year player Marcus Maxwell and cut rookie free agent Jesse Holley. The 6-4, 205-pound Maxwell was a seventh-round draft choice of the 49ers two years ago and played in four games as a rookie. Waived in San Francisco's 2006 final cuts, and signed to its practice squad, Maxwell was with the Niners in the 2007 preseason and had one catch for 11 yards.
During Thursday morning's practice, linebacker Anthony Schlegel (toe) returned to work but the injured pretty much remained resting. Chad Johnson (foot) was still in a walking boot and the rehabbers will most likely stay over the weekend. The team has the next three days off before reporting back to work.
AUDITIONS: According to an NFC source, the Bengals worked out 11 players Wednesday and the group included rookie free agent linebacker Earl Everett. Everett could never get on the field with any consistency during preseason because of injury. It's believed the Bengals are looking to add only to the practice squad. BACK TO WORK:
While Palmer and Johnson kissed, Lewis made up his mind that his team isn't what the national perception says it is.
Asked about the image portrayed Monday night during the 34-13 loss to New England that the Bengals are in disarray, Lewis said, "Hopefully, the Kansas City Chiefs feel like we're in disarray. Or the team after that. We'll play uphill, we'll be fine. We're going to play with a chip on our shoulder and we'll get after it and be fine."
Johnson took the blame for Monday's interception, saying he should have cut across the face of the defenders instead of going deeper on the play cornerback Asante Samuel cut in front of him and made the game-turning interception at the goal line with 1:14 left in the first half and Cincinnati trailing, 17-7.
"There's got to be a trust in the passing game, in the timing of things. It's got to be 100 percent. If it's a little bit off, there's a chance for not a good play," Lewis said. "On that particular play, (Samuel) made a great football play. Had anything else been done, it would have been a different story."
After Wednesday's practice, Palmer said he never saw the replay of what ESPN beamed across the country: Palmer angrily accosting Johnson after the play and then Johnson yelling back at Palmer on the bench and while they walked to the locker room.
"What was exactly on TV?" Palmer asked the media grouped around his locker Wednesday.
"The conversation in a football game after an interception is not going to look like a conversation between two normal people," Johnson said. "You're taking about two emotional people and it didn't go right. It was my fault anyway. I wasn't at the right depth. I didn't go across the dude's face like I should have."
"You ever have a fight with your wife?" Johnson asked.
Johnson said the relationship he has with his quarterback is one of tough love and he wants it that way.
"I've got a lot of people telling me I do this great and that great, but the only guy who gets on me is No. 9 and that's something I really need," Johnson said. "It's cool."
Palmer said that dynamic is a reason the duo has been so successful. "We expect each other to be perfect," Palmer said. "I get on Chad all the time and Chad gets on me. But we always come back together just like we always do. It's like I do with my little brother. I'd beat the snot out of him all the time for no reason. Sometimes for a reason. But after that we came back and hugged and talked about it."
Both Johnson and Palmer said Lewis' unscheduled meeting on Tuesday's day off summarized the first quarter of the season with specific video clips of why the Bengals are 1-3.
"It was pretty much what we do before we start every week of practice," said safety Madieu Williams. "Only this time we did it the day right after the game and I think that was good."
Palmer thought the visual effect was a good idea on the heels of Lewis' postgame tirade.
"That's what Marvin is so great at; picking his times when to be aggressive and when to get fired up and when to just put it on the board," Palmer said. "Put it up on film and say, 'Hey look. This is a mistake, this is how we fix it, and this is what happens when we fix it.'
"There's nothing better to learn from film than doing it right and doing it wrong. When you see it done right. You see what can come out of it. If it's a strong-side zone play and you do it wrong, you get to see the difference between the two and move on."
Palmer said there were no profanities in this meeting.
"He got out what he wanted to get out. And the point was taken well by the whole team, and we learn from it and move on," he said.
Palmer disputes the notion his team is fragile mentally and on the verge of implosion.
"I don't know about that," he said. "We're a passionate group and we expect to win. You can't ask for more than that. You've got guys the game is important to, and they expect to win every time they step on the field. We haven't done it right every single play. We've done a lot of things right in a lot of games but we haven't put together a complete game. That's what you have to strive for in this league."
Lewis thinks his team can put together a run with the help of some people coming back from injury and emphasizing a couple of fundamentals.
"Run the football better. Defend the run better. Don't turn it over," Lewis said.
Lewis also apologized to the media for his uncharacteristic four-lettered tirade after Monday night's game that seeped through the locker room doors and congealed in media frenzy.
"But you'll never hear it again," said Lewis, indicating the media will be herded elsewhere before being let into the locker room.
Lewis won't get definitive about injuries until next week, but he indicated that by then he should have the services of three linebackers in Ahmad Brooks and Caleb Miller, and the season debut of Rashad Jeanty.
But there is continuing concern about Pro Bowl right tackle Willie Anderson's status and there is a real possibility his 116-game consecutive streak may be done as he now copes with a knee problem as well as his foot injury.
Lewis, however, did say he didn't expect Anderson to go on season-ending injured reserve.
SLANTS AND SCREENS Johnson emerged for Wednesday's practice with his left foot in a boot but he isn't expected to miss significant time. Johnson, sitting out practice, twisted his foot/ankle area late in Monday's game and indications then were it wasn't serious. The Bengals dressed only one of the linebackers, Dhani Jones, that played Monday. Landon Johnson (eye) appeared on the field and looked to be fine with nothing on his eye. Anthony Schlegel is apparently still dealing with his turf toe.
"Scary," said Landon Johnson, unable to open his left eye much of Monday night and that's why he didn't return. "There are no eye replacements."He said he thinks he'll be back for Kansas City . Also not practicing were Anderson (foot/knee), as well as wide receiver T.J. Houshmandzadeh (knee). The players expected back after the bye week were watching from the sidelines before some rehab:
Rudi Johnson (hamstring), Jeanty (leg), Brooks (groin), and Miller (back) as well as wide receiver Tab Perry (hamstring), and defensive back Ethan Kilmer (knee). Also, running back Chris Perry (ankle), eligible to return after the Kansas City game, appeared.
After a Thursday morning practice, the Bengals have the weekend off.