Marvin Lewis agrees he's not on the hot seat ("You don't believe that, do you?" he asks), but he'll also tell you the heat is turned up on what he also agrees is an underachieving team that has gone 15-20 since the day the Bengals clinched the 2005 AFC North title.
Lewis convenes his sixth training camp Sunday convinced he has purged the staleness of mediocrity he pledged to eliminate in the offseason. When he sat down for a quick 10-minute interview with Bengals.com last week before the flurry begins at Georgetown College, the first thing Lewis noted is the knucklehead quotient has dropped. Asked to put his finger on why this team hasn't been back to the playoffs, Lewis said, "We didn't make enough plays to finish games. Pure and simple."
But he has always admitted that immaturity and selfishness have been problems.
"We keep spending all this time on the knuckleheads instead of on the good guys; that's a problem," Lewis said. "When you spend all your time coaching knuckleheads and not spending the right amount of time with the right players in the right direction because you're putting out fires over here, putting out fires over there ... ."
With the releases of the perpetually troubled Chris Henry and Odell Thurman, the drafting of Keith Rivers' impeccable resume on and off the field in the first round, and contract extensions for emerging leaders Domata Peko and Andrew Whitworth the past few months, Lewis feels the club has overcome much of it.
And if one looks closely at the players who have stuck around since the '06 draft, there are guys like cornerbacks Johnathan Joseph and Leon Hall and safeties Chinedum Ndukwe and Marvin White that give this team a different feel.
"I think we've tried to work through that this spring and I think we're over it because we've had that kind of attitude we're not going to waste time or fool with you if you're a knucklehead. We've got to move on," Lewis said.
"There's a little bit of a changing of the guard, which is natural in the National Football League," Lewis said. "You've got a guy like Andrew going into his third season that has played a lot of games. You've got a quiet leader in Johnathan Joseph, guys that have played some football and have some maturity. We've added guys that are very mature, but I still want them to be kids and go through the process."
Moments after the season finale in Miami, Lewis talked about eradicating the staleness in his team. In the next few weeks, every coach had cleaned out his files and office while he replaced defensive coordinator Chuck Bresnahan with Mike Zimmer.
But eyebrows were raised when no changes were made to the staff of an offense that scored more than two touchdowns just four times in 2007.
But Lewis insists, "We've revised everything that we do," and started with the mentality of recapturing the running game.
"We have to go back to doing the things that we do effectively. You just can't rely on one phase of your offensive football team and think that it's always going to bail you out because it ain't going to happen all the time."
"We don't run. We don't have effective play-action passing. We don't screen. We don't do a lot of things that we can do that will help some of our players be more effective. We have to throw the ball vertically deep."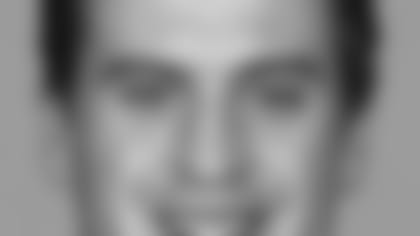 Beyond the improved health of Rudi Johnson and Chris Perry at running back, not to mention the improved health of the offensive line as well as a recommitment to the run, the Bengals are counting on the addition of tight end Ben Utecht to at least spice the different formations.
"He gives us things we haven't had," Lewis said. "It will keep us away from being a three wide-receiver team as much. We'll be able to use Ben for better matchups."
But the running game may also take a serious hit if the club can't get fullback Jeremi Johnson in condition. The next option is Daniel Coats, a converted tight end who never played the position until this spring.
Can the Bengals have a running game without a lead fullback that's never done it?
"Jeremi Johnson never did it," Lewis said. "Nobody has ever done it until they do it."
In a sense, that's going to be Lewis' message to the team at Sunday's 3 p.m. meeting. When asked why the Bengals haven't been back to the playoffs, he believes it's because players started to read the depth chart and the press clippings and forgot what got them there.
"We've learned some valuable lessons," said Lewis of the years since Carson Palmer got hurt on the second play of the Wild Card loss to the Steelers.
"And I think we're ready to put them into play."
"When we lost that playoff game to the Steelers, everybody thought we lost because of Carson," Lewis said. "No, we lost because we didn't make enough plays and they outplayed us. When we came back in '06 and '07, I think everybody just felt if you go through this and that, it will happen again. It just doesn't happen that way. You have to make it happen.
"It doesn't matter what you have on paper. I think the lesson's been learned. I think we've added some guys that have helped us that way and I think other guys have matured and understand that now. Competitively, it doesn't matter how many Pro Bowls you go to, you don't get any wins for that."
It all starts with Palmer and the message sent by both Lewis and offensive coordinator Bob Bratkowski has been clear: The team can't have last year's 20 interceptions, and they were far from all his fault.
"He put too much pressure on himself," Lewis said. "You better take care of the football. There are very few teams that beat the curve by not taking care of the football."
With the defense impaled by injuries last season, it needed the offense to pick it up. ("At that point, you have to outscore somebody," Lewis said.) And he admits not many people know that in 12 games the offense failed to score more than two touchdowns.
"I realize that, but not everyone has that perception because of the level of our accomplishments by some of our offensive players. But it didn't matter what they've done on paper."
Still, what Bengals camp has ever got underway where the defense wasn't a serious question mark? This year, the question is what makes the Zimmer hire different than the hires of Bresnahan and Leslie Frazier, his first two coordinators that he let go?
Why is the third time the charm?
"I don't think the third time is the charm. I think we were fine with the guys we had. They did good things, both Les and Chuck," Lewis said. "It's got nothing to do with third time the charm. It wasn't broke. I decided we needed to make a change. People have to be happy. They have to be happy in their job; they have to be happy in their position. They have to be able to get along. They have to put their people in place to do things the right way. It's not like anybody failed in doing anything. I like what Mike brings and that's an asset in itself. I'm very confident of where we are."
If Lewis isn't on the hot seat with management; he certainly is with a fan base expecting much more than 15-20. Lewis understands. But he does know there also has been some talk he did a pretty good job to get that injury-riddled team to 7-9 in a tough division.
"We might have had a hell of a time getting to where we got last year," he said. "I don't know. Did I overachieve or underachieve last year? I'm not quite sure. I think we can do better. But I don't know. Maybe based on all the injuries we won more games than we were supposed to win.
"I don't think so, but some people will say that. I don't think so. I think we had an opportunity to win a lot more games and close some things out. So, yes, in my mind, I don't think we won as many games as we should have won. So we have underachieved."