The point had been made heading into the first game of the season after the Bengals had punctuated their youth movement with the release of Willie Anderson, Rudi Johnson and Deltha O'Neal.
Now at 0-5 and without playing five of their draft picks, the Bengals may get younger even quicker. Has the youth movement turned into blowing it up?
Just 17 players on Sunday's flip card in Dallas, that included running back Kenny Watson, were around the 2005 AFC North champions in some capacity. Less than half the active roster—26 players—were here in the 2006 season that ended with three straight losses on the doorstep of the playoffs.
And more than half—27 players—have three years of experience or less.
Asked Monday if his program is rebuilding, Lewis pointed to the injuries and suspensions that pushed this team backward after the '05 title. "We're having to in some regards. When you lose a David Pollack, an Odell Thurman, a Kenny Irons—all high draft picks—you have to replace them," Lewis said. "We replace them with new players. Unfortunately they're younger players and you have to develop them. We just played a group of guys, and how many of those guys were drafted by the Dallas Cowboys? Almost 90 percent of them. You have to let your guys get out there, and they have to play and work, and when you're in your third and fourth year with those guys, they're playing better football. And they play together, and they get that sense of togetherness and how it should fit and how it should work."
Amid the losing and the speculation that Lewis's rift with Bengals president Mike Brown over personnel is going to lead to a break at the end of the year, the irony is that this may be the closest thing to a Lewis team in his six seasons.
Only four players are left from the pre-Marvin era: Brad St. Louis, Chad Ocho Cinco, T.J. Houshmandzadeh and Levi Jones.
And on Monday, Lewis indicated a comfort level with the type of guy on his team.
"I'm excited about our football team. I actually like our football team, other than being 0-5. I like our guys. I like what we're doing," Lewis said. "We're working very, very hard. We're not creating enough plays. Our margin for error is very, very slim. But they come here and they come to work. We go out there and we play football games."
Sunday's 31-22 loss to the Cowboys marked the first time the Bengals have lost five in a row under Lewis to fall to 15-24 in the regular season and 15-25 including playoffs since clinching the AFC North title on Dec. 18, 2005. It also came on the heels of an NFL.com blog item saying that Lewis has been told by the Brown family he can coach in Cincinnati as long as he wants.
Lewis said Monday he has no plans to resign and plans to fulfill his five-year extension that he signed after the 2005 season.
NFL.com quoted a high-ranking Bengals official, but other indications on Monday were that the subject hasn't been broached by the front office and that the focus has solely been on digging out of the hole.
Lewis wouldn't confirm the story but did say he's committed to the club.
"Yes, I'm very committed," said Lewis and when asked if he'd fulfill the contract, he said "Yes."
Lewis and Brown split on the re-signing of wide receiver Chris Henry, but Lewis said last week that they've had differences before and "it's no big deal," and on Monday Lewis said of the pledge through 2010, "I don't think anything has ever changed here. The commitment I made whenever is that we'd see this thing all the way through and get back to where we were (in 2005)."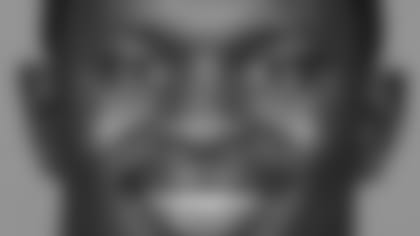 YOUNG D IN BIG D:
Youth has surfaced on the Bengals defense in crucial times this season, where seven of the 11 starters on Sunday had three years or less experience.
Second-year safety Marvin White had a tough day. The Cowboys rolled up 198 yards rushing and he had a chance to make a big play as Pro Bowl wide receiver Terrell Owens came across the middle on a crossing route and the Bengals down, 17-16, early in the fourth quarter.
White went for the interception, lost the angle; Owens was gone and took the game with him.
"I had a good break, but I got to the wrong intersection point," White said Monday. "I have to go where the ball is going to be and instead I went to the man. The ball is going to be about four, five yards ahead of the man and that's where you can make a hit.
"That's Football 101 and I know I can play better than that."
But it was only White's eighth NFL start, too.
"I can't get caught up in the trash," White said. "Linemen on the ground, stuff like that."