Marvin Lewis signed a two-year deal Tuesday.



Marvin Lewis said he had no change of heart. The reports of his departure as the long-time Bengals head coach at the end of this season turned out to be  "Dewey defeats Truman." Lewis didn't step away from the Bengals or get kicked upstairs Tuesday, as several outlets reported would happen two weeks ago. Instead he signed up for the same job he's had for the last 15 seasons for two more years.



"No change of heart," said Lewis Tuesday evening as he worked on evaluating moves with his coaching staff.  "As I said many times, I just take it day-to- day. I'm excited about the opportunity to fulfill my job. Which is to win a Super Bowl. That's what I'm excited about."


The re-signing comes after two days of meetings with the club's family management team headed by Bengals president Mike Brown and figures to be followed by a number of significant moves on the coaching staff mirroring 2014 when he replaced his offensive and defensive coordinators.

"On Friday he said we'd talk Monday morning," Lewis said. "After the game we decided to talk Tuesday. And we talked Monday. Whenever Mike was ready to discuss 2018 and the future, we would discuss it."


In providing the team's second surprising finish in 48 hours, Brown and Lewis stayed together after hammering out what appeared to be primarily coaching personnel. Issues such as roster control and salaries for assistants apparently weren't part of the discussion.


"(Brown) has his input that he feels in some ways strong about," Lewis said. "He has those prerogatives encouraging me certain ways. But he doesn't interfere with me coaching the team."


Brown, always squeamish about change and even more unsettled about firing coaches, seemed to come to the same conclusion he has since he hired Lewis in 2003 and he has become the franchise's most successful and longest tenured coach, doubling the eight seasons each of Bengals founder Paul Brown and Super Bowl head coach Sam Wyche.  After watching the Bengals finish 7-9 with three fourth-quarter losses, he may have sensed they were closer to getting back to the playoffs by tweaking what they have with Lewis rather than blowing it up with a newcomer.

And it is a thin crop of candidates this offseason that doesn't have half the track record of Lewis or the familiar names of a Hue Jackson or Jay Gruden.


He also may have been emboldened by two other 7-9 teams with veteran coaches (Washington and Green Bay) not firing their coaches. Green Bay even gave Mike McCarthy a year extension. The Bengals and Packers are two of the seven teams that came into this season with at least six post-season berths since 2009.




As for Lewis, thought to be interested in Arizona because of family ties or moving to the front office, he said, "The grass isn't always greener."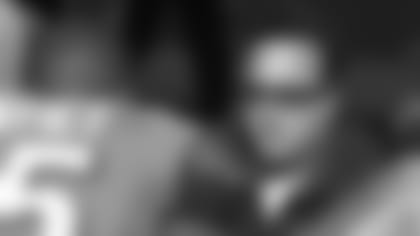 Defensive coordinator Paul Guenther plans to meet with Mike Brown before making a call.



Asked what made him sign on the line again he said, "The job's not done. I was entrusted to win a Super Bowl and I have the opportunity to finish it."




The last time Lewis finished a season without a contract was 2010, another losing season at 4-12, and they re-booted with the drafting of Dalton and A.J. Green and made the playoffs five straight seasons. It looks like there's another re-boot coming, but with some new assistant coaches instead of players.



Reports that the Bengals are losing defensive coordinator Paul Guenther after four seasons appear to be premature. It's believed he won't make a call until he meets with Mike Brown and that could happen as soon as Wednesday.


"He'll get a chance to say yes or no and we do or we don't," Lewis said.





It's believed they'd like to wrap up Darrin Simmons, the only special teams coordinator Lewis has had here, but that's not done yet.



And, going by Lewis' effusive praise of incumbent offensive coordinator Bill Lazor, he could be sticking with him, which is basically a new hire. Lewis gave his quarterbacks coach the OC duties five days and two games into the season after the Bengals failed to score a touchdown. But it sounds like there could be more moves on the offensive side of the ball to make his coordinator more comfortable as the Bengals try to scratch out of the No. 32 and last offensive ranking in the NFL.

"He's very comfortable with how I see it," Lewis said of Lazor, although he didn't announce he was the guy. "We basically wasted the 2,000 snaps of OTAs and training camp because it was through another man's eyes. When Bill took over, Bill was able to try and work through things that had been already done without trying to slow our players down. He tried to work in the constraints of the way things were and the things that had been installed."

Lewis is clear on what he wants the 2018 offensive staff to improve:

"Up front and we have to improve the play of our quarterback and get him back to being comfortable and get him back to be the Andy Dalton we know day in and day out."

Lewis isn't worried about players shutting out his message after 15 seasons.

"The message changes. The message is never constant. The message changes all the time. Obviously our players hear me. I don't have any questions about that," Lewis said. "Hell, the roster changes daily, yearly. Our veteran guys who have been here, the guys we drafted in '10, the guys that are left from '09, they've done a great job getting the football team moving forward with the young guys that came in '16 and '17."


If Lewis serves out his two-year deal, he'll become just the fourth man in the Super Bowl Era to coach the same club for 17 straight seasons, joining Miami's Don Shula, New England's Bill Belichick, and Tennessee's Jeff Fisher. 


Lewis, 59, won his 125th game on Sunday when the Bengals knocked the Ravens out of the playoffs in stunning fashion on a 49-yard TD pass with 44 seconds left on fourth-and-12. That puts him in a tie for 26th on the NFL's all-time victories list with Jim Mora Sr. Last season he passed Mora with the most regular-season games coached (240) without a play-off victory.


"I'm not thinking about winning a play-off game. Never crossed my mind," Lewis said. "I'm just thinking about a world's championship."